04 Jan 2021
5 Simple Tips to Deal with Job Search Rejection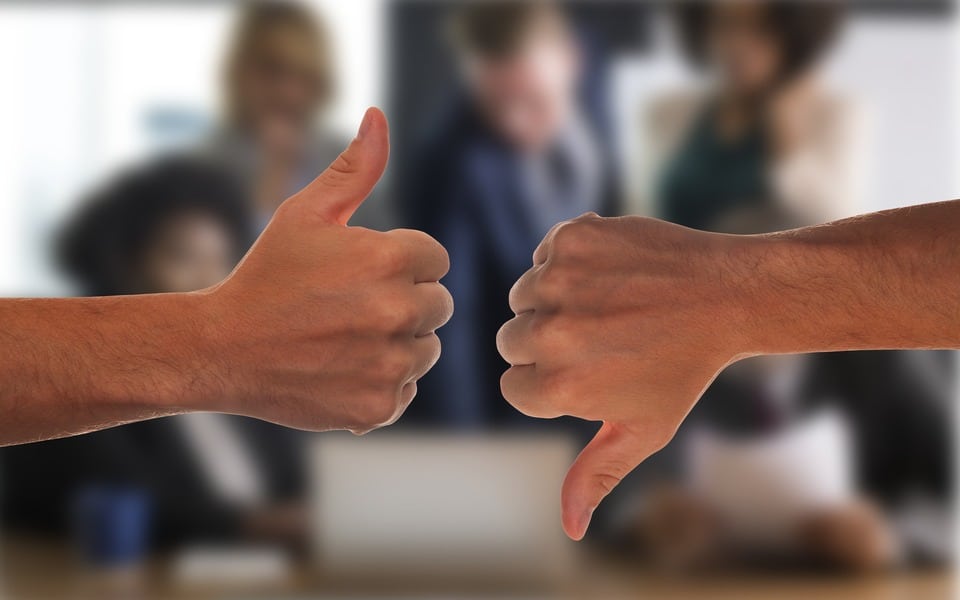 Job rejection is part and parcel of any extensive job hunt. Learning how to positively deal with a negative outcome can greatly improve your chances on your future interview prospects. 
Job hunting is rarely an easy process, and when faced with regular rejections, it can be hard to stay positive. No matter where you are in your search for your next career step, it can be incredibly disheartening to receive a rejection letter or to not even get a response to the many resumes that you sent out. However, this is something that any job candidate is bound to face at some point, especially as the sheer number of applicants outstrips the number of vacancies available.
So if you have been feeling demotivated or are unsure of what steps to take next in your job search, here are our top five tips to help you cope with rejection and be better prepared for that next interview. Keeping these tips in mind and focusing on staying upbeat will help to ensure you soon get the position of your dreams.
1 – Do not take job rejection personally
This is something that is much easier said than done, but do not take these job rejections personally. There are many different reasons why an employer might reject an application. It might be that they simply have been inundated with resumes, your salary expectations might not meet their available budgets, or there are candidates that are simply better experienced or have a higher skill set.
Although it can be very disheartening to receive a rejection, it is not a reflection on your personality or you as an individual. It may simply be a case where the job simply wasn't a good match for you. The important thing is to keep searching. Eventually, you'll find that job that feels as if it's just right for you.
2 – Ask for feedback from the recruiter
This is a particularly useful tip if you have progressed through to the later stages of the job hunt and have made it through to a final interview. Recruiters and employers are often more than happy to provide you with constructive feedback on how you performed and the areas you could improve on. Maybe you need to refine your interview etiquette. Or maybe you need to improve your prepared answers for those common tricky interview questions.
The important thing is to be receptive and willing to take on the feedback given. Lashing out at the recruiter is simply unprofessional. Take the opportunity to use this feedback to work on personal improvements within yourself to ensure you are better prepared for next time. And who knows, the ability to accept a job rejection graciously could win you points with a recruiter, who may keep you in mind for future positions.
3 – Connect with recruiters
Just because you might not have been suitable for a particular role, it does not mean that you are not a suitable candidate for that company. If you do get a job rejection from a company that you would really like to work for, then when you ask for feedback, also be asked to be kept on file and considered for any future roles that might arise.
You might also want to connect with the interviewer or recruiter via LinkedIn so you can keep in touch with them over the coming months. This is a great way to keep abreast of the company's goings-on as well as new roles they have just opened.
4 – Review your search process
If you are facing regular rejections, then you should consider reviewing your search process and how you are applying. Take a look at your resume and covering letter, examining it for areas where you could amend it and improve how you are selling yourself.
You should also consider if your approach is clearly meeting the criteria outlined in the job description. Although a more time-consuming process, make sure you are showcasing all of the required skills listed. Do not simply send out the same copy-and-paste application for every job. Tailor and tweak your CV and cover letter for each application in order to meet the outline the recruiter is looking for.
5 – Keep your search moving
When you are looking for that new role, it can be very easy to become focused on a single job and invest all of your time and energy into that option. This can only lead to further disappointment should you not get it. So keep your options open and continue applying for every opening that interests you.
Not only will an increased number of applications help to boost your chances of getting a job, but sometimes the most unlikely of jobs may surprise you! Also, why not have a look at the many roles Exacta Solutions is recruiting for on our Vacancies page.
For more recruitment advice, introductions and referrals, and even tips on the interview process, be sure to contact Exacta Solutions today.