31 Jul 2021
5 Simple Ways to Future-Proof Your CV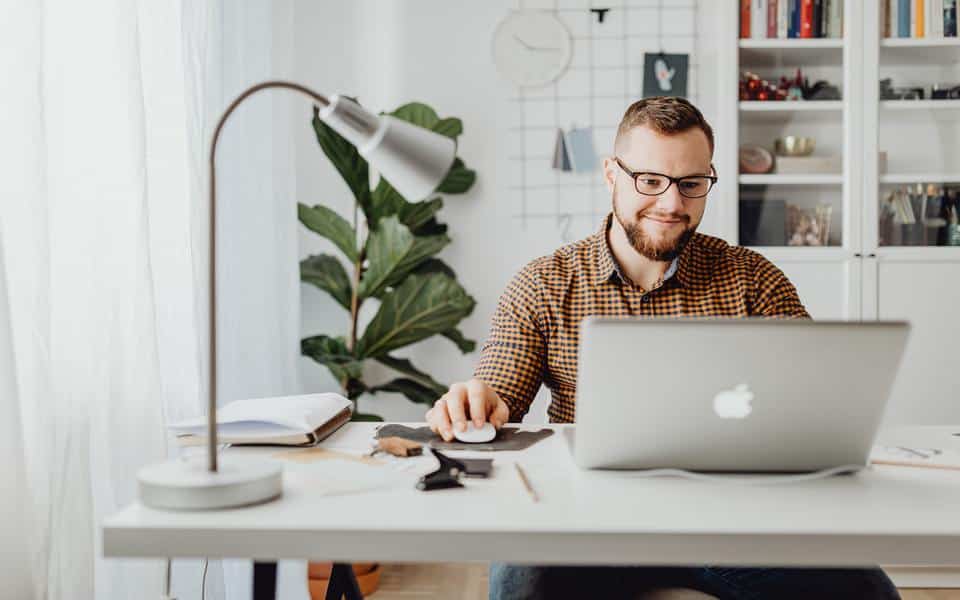 Every job seeker needs to spruce up their CV from time to time to remain relevant and compelling to employers.
Despite the rise of online networking and recruitment platforms such as LinkedIn, the CV remains the most popular method for applying for jobs.
The most successful job candidates are those who are able to accurately reflect how they are adapting to industry changes through their CV and cover letter. Over the past few years, the job market has been experiencing rapid changes due to new technologies and business models that are rethinking how work gets done. Therefore, candidates themselves need to evolve with the times, remain abreast of current skillsets, and update their CVs to adhere to the latest trends.
The following tips will help you craft a compelling CV that will increase your chances of being considered for the job.
1. Think about aesthetics
Gone are the days when CVs were expected to be bland, black-and-white, overly official documents. The current trend across many industries, including iGaming and FinTech, is for CVs to adopt a visually appealing design and layout. This not only helps your application stand out from the pack, but it also indicates that you've dedicated time and care to building a professional CV that best reflects your work experience and personality. In other words, it shows you have passion for pursuing the role.
The trick here is to be aesthetically tasteful. You don't want to overload your CV with too many design elements that distract from the content. Select appropriate fonts, header styles, colour palettes, and even layout formats. Thankfully, you don't need to be a graphic design expert to achieve a great looking CV. There are plenty of cool-but-professional CV templates available online that will help simplify the styling process. Check out CV-builder tools such as NoveResume, KickResume, and VisualCV, among many others.
2. Add a professional summary
Every stand-out CV should begin with a professional summary added at the top. In essence, this is your elevator pitch to sell yourself as an ideal candidate to the recruiter. Your snappy, well-honed statement should be crafted to capture a recruiter's attention and convince them to investigate you further. It's recommended that your summary statement cover your key work experience, qualities, and skills to showcase your strengths right away.
Of course, boiling down your entire career and achievements into one or two sentences can be tricky. That's why it may be a good idea to tweak your summary depending on the specific position you are applying for. This will help your statement remain concise while highlighting the accomplishments that are most relevant to the role.
3. Update your buzzwords and delete irrelevant info
If you have been recycling the same CV for several years, then it likely contains outdated phrases and irrelevant info. Not only will this not impress recruiters, but it is also likely to work further against you, as it indicates that you haven't been keeping up with the latest trends in your industry and line of work. Have a look at a few recent job descriptions and see what current jargon is being used. Weave these phrases into your CV to make it feel fresher and more current.
Likewise, consider any info which may be deemed irrelevant. If you're a new graduate, then including details about a recent internship is highly valuable. On the other hand, if you're an industry veteran, with 10 years of experience under your belt, then including details about an early internship experience will come across as insignificant and detract from more important work experience. Oftentimes, less is more in CVs. Remember that you do not need to include each and every work experience in your CV as the years go by. Choose the information that is most relevant and builds a compelling narrative of your career journey thus far.
4. Add specialised skills
Similar to the issue of outdated language, think about certain skills that are no longer impressive. Saying you were proficient in MS Word and PowerPoint might have caught the attention of recruiters 20 years ago. Today, however, these basic computer skills are taken as a given. If you are a computer programmer, accountant, graphic designer, or whatever your profession, then make sure to include all the latest tools, programmes, and software you are skilled in.
Use valuable space on your CV to highlight specialised skills that you have developed in your profession and tailor your qualifications section appropriately. The more niche, the better, as this shows that you have experience other candidates are less likely to possess, which makes you a more desirable candidate.
5. Link out to your online presence
Thanks to the internet and social media, it has become easier than ever for recruiters to learn more about candidates. That's why it's important for your online presence to be a fitting extension of your CV.
Be sure to direct recruiters to relevant online information so they can get a clearer picture of your work ethic and skills. Keep your LinkedIn account updated and professional so that it corresponds with your CV. Also, include links to your website, blog, or any other published works, which will help recruiters better understand what it is you have to offer, even before the interview stages.
Put your new CV skills to the test by applying for your next iGaming job on the Exacta Solutions vacancy page.