18 Feb 2022
5 Valuable Tips When Working Towards A C-Level Role in iGaming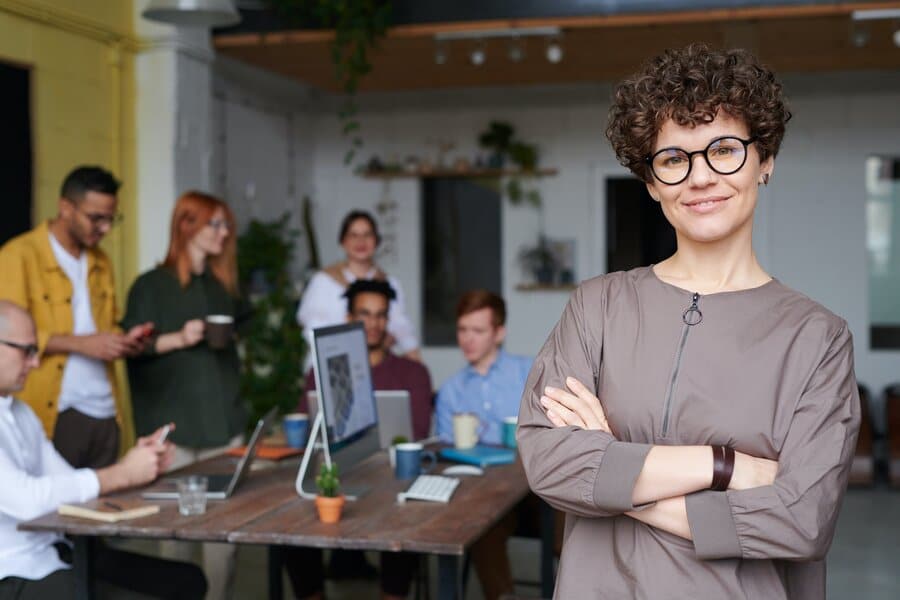 C-Level or C-Suite management make up the top executive positions in a company.
If you aspire to be the best in your field within the iGaming industry, then striving to achieve a C-Level or C-Suite position is often the ultimate goal. A C-Level executive, or "Chief", is positioned at the top of a company's hierarchy and are influential in making key decisions that affect the business.
Leading iGaming companies are comprised of several C-Suite professionals that cover a range of expertise. With very few C-Level roles available, the road to a C-Level position may seem daunting. But like most challenges, it's an attainable ambition once you break it down into manageable goals and steps.
Here, we'll be exploring C-Level positions in iGaming and our top 5 tips to better position yourself as a worthy C-Level candidate.
A quick overview of the most popular C-Level roles in iGaming
Here are the 5 most common C-Level roles available in iGaming:
CEO – The Chief Executive Officer role is widely considered to be the pinnacle of achievement in the executive world. They are the most senior executive of a company, responsible for being the main decision-maker that personifies that company's direction, vision, and reputation within the wider market.
COO – The Chief Operations Officer is typically considered to be the CEO's second in command. They are responsible for handling the day-to-day operations and operating budget. As they need to oversee many complex details that directly influence the short- and long-term success of a company, many COOs come from a background in management or accounting.
CTO – The Chief Technical or Technology Officer is an extremely crucial role within any iGaming company. They are responsible for staying on top of all the latest cutting-edge technology to ensure a company's tech, both in-house and customer-facing, is operating efficiently and optimally. They are typically also responsible for protecting company and client data from cyberattacks and data breaches.
CFO – The Chief Financial Officer oversees all of a company's financial aspects and ensures any financial move is in line with tax and government regulations and ethical accounting practices. The CFO controls a company's cash flow and ensures people get paid on time.
CMO – The Chief Marketing Officer is responsible for a brand's marketing and PR activities, including advertising, market research, and customer relations. They will need to remain on top of emerging marketing trends, especially in the digital realm. That's why many CMOs are also experts in social media marketing, SEO, inbound marketing, and more.
Want to get shortlisted for a C-Level position? Here's what you need to do.
If you have your sights on a C-suite role, then you should consider adapting your work ethic to take on the following steps.
1 – Take on the responsibilities no one else wants to do
Leadership qualities are a key attribute in any C-Suite candidate. Many think leadership is only about making decisions and managing people. But as any great leader knows, it's also about being willing to take on projects and tasks no one else is prepared to do. This demonstrates initiative and an inclination to face challenges with creativity and business acumen. So, if you are truly looking to work towards a C-Level job, be prepared to take on new challenges with energy and enthusiasm. This is a great way to prove that you're a true asset to the company.
2 – Be prepared to move laterally within the company
To be a successful C-Level executive in today's competitive world requires a diverse range of business skills and knowledge. Today's C-Level candidates need to be able to hold their own on everything from business strategy and finances to tech related issues, operations, recruitment, CSR initiatives, and more. That's why it's highly recommended that C-Level hopefuls gain experience in roles that fall outside their core career trajectory. One of the best ways to achieve this is to consider a lateral career move to broaden your expertise and working knowledge of different departments. Not only will this boost your credentials, but it will help you to see the bigger picture and find ways to contribute to a company's overall success in the long run.
3 – Back yourself up with facts & stats
Working your way up to a C-Level position also requires an element of being tactical. Taking on new challenges is all well and good, but you will also need to clearly demonstrate how your decisions and actions have directly benefitted the business. When you come to apply for a C-Level job, it's essential to have facts and figures that indicate how your efforts have reaped results. So, keep track of your performance results. If you're overseeing a marketing campaign, and that campaign resulted in 1000s of clicks that converted into X-amount of new sign ups, take note. The more stats you can use to back yourself up, the better the chances you have of securing your dream C-Level job.
4 – Take on a mentor
Many of the best leaders are not born but made. They learn from trial and error on the job. They also learn from the leaders that inspire them. That's why mentorship programmes are increasingly becoming essential to the success of tomorrow's leaders. A great business mentor will give you access to someone you can trust and talk to about your ambitions. They will be able to guide you and offer valuable advice based on the lessons they've learnt from their years at the top. Having a mentor is a masterclass in what it truly takes to be a C-Level candidate.
5 – Be vocal about your C-Level ambitions
It's unlikely that you're going to make it on the C-Suite shortlist if your managers and CEO have no idea that you even have an ambition to take on such a role. So, be open about your goals. When it comes time for your annual performance review, speak to your manager about your career ambitions. Many C-Level executives are on the lookout for talent within the company who they can train and build-up to follow in their footsteps. They may be willing to invest in your business education to better prepare you for the challenges ahead.
Are you ready to take on a C-Level position with a top iGaming company? Then browse our open C-Suite vacancies and get in touch with Exacta Solutions today.