30 Jun 2022
Top 5 Reasons To Move Your iGaming Career To Bulgaria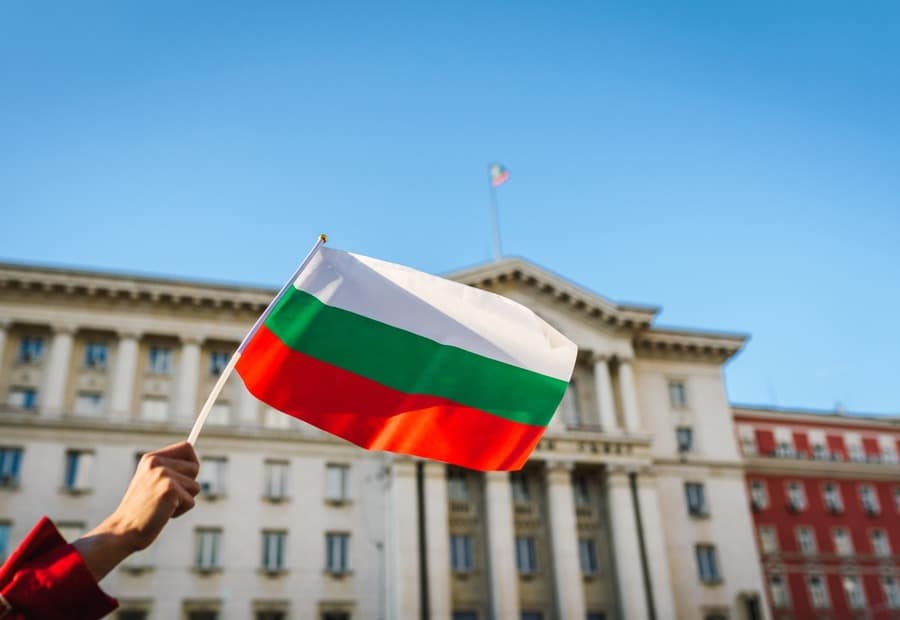 Bulgaria's capital Sofia has turned into a popular iGaming hotspot in recent years.
Bulgaria has put itself firmly on the iGaming map as an emerging market to be reckoned with. According to recent insider reports, the Bulgarian market is on course to break past €550m in the next few years.
Thanks to its growing economy and the excellent iGaming opportunities available, more and more job seekers are showing great interest in relocating to Bulgaria, and capital city Sofia in particular, in order to break into the industry.
So, if you're considering Bulgaria for your next iGaming job, here are 5 superb benefits of living and working in this beautiful Balkan country.
1 – High salaries & low cost of living
The iGaming industry is well known for its above average salaries. Couple that with Bulgaria's low cost of living and you can look forward to a fantastic standard of living thanks to your iGaming job in Bulgaria.
Experts indicate that the cost of living in Bulgaria is around 50% lower than in the United Kingdom. This means you can benefit from cheaper rents on apartments as well as lower prices at supermarkets, most retail shops, and many premium bars, restaurants, and hospitality outlets. In fact, official reports from Eurostat found that price levels at restaurants and hotels in Bulgaria are only 46% the EU average. Given that Bulgaria is one of Europe's best kept secrets for food and wine, you can enjoy some truly fabulous nights out on the town for a fraction of the price of most European countries.
2 – Attractive relocation packages
Many leading iGaming companies are currently in the process of establishing their operations in Bulgaria. Because the market is still in development, the local talent pool for candidates with industry-specific experience remains relatively small. This is creating great demand for experienced talent from abroad to enter the Bulgarian market.
Naturally, iGaming companies recognise that emigrating to a new country is a major commitment. That's why many operators are sweetening the deal by offering highly attractive salary and relocation packages. All in all, candidates can enjoy a stress-free relocation experience with additional support in place from their new employer if needed.
3 – An increasingly cosmopolitan capital
The core of Bulgaria's iGaming industry is based in the capital Sofia. With more and more international talent relocating to Sofia, the city is steadily transforming into a truly cosmopolitan hub that is home to expats from all over the globe. This means you can look forward to living and working in a vibrant city alongside fellow foreigners all seeking to enjoy the best of Bulgaria. Furthermore, Sofia is recognised as being a low-risk city with very low crime rates.
4 – Fantastic quality of life
Bulgaria also boasts stunning areas of natural beauty. The country is home to lush mountains, jaw-dropping lakes, heavenly waterfalls, abundant forests, and more. In fact, Bulgaria has become known as an outdoor lover's paradise and offers plenty of opportunities for hiking, horseback riding, paragliding, mountain-biking, rafting, kayaking, and more.
Moreover, Sofia in particular is known for its relaxed pace of life, especially when compared to other major European cities like London, Madrid, or Stockholm. Despite having a population that exceeds a million, the capital still feels like a close-knit community with most attractions and conveniences within easy reach.
5 – Excellent tax rates for individuals
On top of the high iGaming salaries and low cost of living, you'll also benefit from Bulgaria's excellent tax rates. Currently, any expat living and working in Bulgaria for more than 183 days over a 12-month period is charged a 10% personal income tax rate. This ensures you'll stretch your salary even further and enjoy everything Bulgaria has to offer without breaking the bank.
Are you looking for an iGaming job in Bulgaria? Contact Exacta Solutions. Our specialist recruiters can help you secure your dream iGaming job and provide you with top relocation advice.