09 May 2022
Deal Makers: 10 Tips To Close The Deal & April's M&A Highlights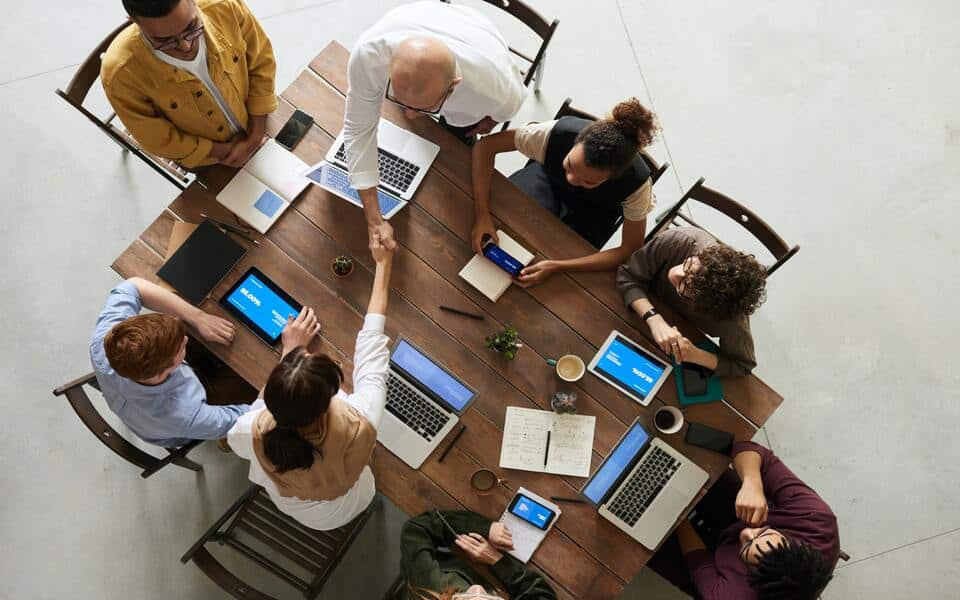 Discover how to close an M&A deal successfully and explore last month's major M&A highlights within the iGaming and video games industries.
2022 has already been a very active year for investment and M&A activity. Beyond the headline deals (explored further below), several early stage businesses have emerged and are seeking investment to fuel their growth. Investment and M&A processes are typically quite complex and very time-consuming, particularly when not handled by experienced personnel. Many start-ups are strong on the operational and growth side of the business, but may lack the experience and knowledge to see out a deal with confidence.
As active investment and M&A brokers, with several years of experience, we decided to build a list of our top 10 tips to help you seal the deal.
10 Tips To Help You Close Your Next M&A Deal
Knowing the steps that lie ahead in the M&A process will enable you prepare in advance and work towards a successful deal.
1 – Building trust is crucial
Trust is the foundation of any successful investment or M&A deal. It's important for the investor to know from the start that they are entering a deal with serious minded, accountable, and astute professionals. You can make a great impression on investors by acting with transparency and providing well-prepared materials that don't rely on the oversell. If trust is properly established, it will be easier for both parties to recover and overcome any surprises that may arise during negotiations. Therefore, it's also essential to not hide any issues or sugar-coat realities at any point during the process. Once you gain an investor's trust, it will ensure that all parties can work together towards an optimal outcome without the threat of the deal breaking down.
2 – Make it personal
While numbers and statistics are crucial to a successful deal, investors also want to feel as if they are engaging with likeable humans. That's why it's helpful to establish rapport. This can be achieved on a personal level by finding commonalities with investors, such as shared work experiences, business habits, or leisure pursuits. You should also craft a compelling business proposal that really captures the imagination of the buyer and sells them on the hard work, passion, and vision you've poured into the business. All this will help forge an emotional connection between the buyer and the company.
3 – Don't be afraid to seek guidance
If it's your first time seeking major investment, then don't be afraid to take on expert advice and support. This demonstrates that you're aware of the complexity of the process and want to ensure it goes smoothly for everyone. A professional M&A advisor will shoulder many of the logistical responsibilities on behalf of the management team. This means you can retain focus on growing your existing business further, which will ensure you grow your valuation, ultimately allowing you to retain more equity and control in the end. An experienced M&A advisor is also beneficial as they will ensure you close the best deal possible. While hiring an advisor does come with a financial cost, there is more to gain in the long run as a favourable deal will help to define and strengthen your business for years to come.
4 – Know your numbers
Knowing your finances inside out seems like an obvious point but is often overlooked in the M&A process. In an age where most exploratory meetings take place virtually, there really is no excuse for not having key financials and metrics at hand. At no point in the process do you want to appear as if you're struggling to recall figures, or worse yet, making wild guesses. Here again, building trust is key. If an investor can see that you're providing accurate and verifiable information, they are more likely to see your business as an enticing proposition to invest in.
5 – Detail measurable past successes
If you are seeking investment, then it's only reasonable that investors will require you to demonstrate that your business is worthy of the capital it is requesting. The best way to achieve this is to map out your track record and past successes in detail. By showing how you've successfully grown your company over the previous years, you are proving that your business is in capable hands and on a trajectory of further growth.
6 – Seek investment like you would a sale
M&As are often long and complex. It can be a time-consuming process, which requires a lot of communication and patience. That's why it's important to keep everyone on the same page by mapping out expected stages and milestones. Having a clearly defined roadmap in place will serve as a guide for all parties, ensuring no important details or crucial steps are overlooked, which could potentially derail negotiations.
7 – Keep investors updated on momentum
Another important factor to keep in mind is that any ongoing updates within your company are of great interest to investors. Whether your company is experiencing a boost in customer activity or you're launching a new service or product, be sure to keep investors in the loop. This will not only show them that your company is continuing to flourish but will demonstrate that you're a reliable collaborator who they won't need to chase for business updates.
8 – Clearly establish next steps
When you reach the end of a meeting, be sure to schedule a follow-up in the moment. Investors are hounded with opportunities all day, every day. If you don't keep their attention on your required investment, they may lose focus and interest. Naturally, you will also need to factor in sufficient time for analysis on any points discussed. That's why it's important to define action points going ahead before closing a meeting. This will set out what homework is expected to be carried out between meetings, ensuring everyone is moving towards a common goal.
9 – Go the extra mile
If you have identified an ideal investor and are serious about closing a deal with them, then leave no stone unturned. There are no two ways about it; M&A deals are a time-consuming business that will probably require plenty of extra work. This may mean hopping on a flight to meet investors in person at short notice. It could also entail staying up late to prepare new material, which you believe might sway an investor in your follow up meeting. The good news is that investors will likely recognise the hard work and effort you put into the deal and will more often than not appreciate the passion. Here again is an opportunity to demonstrate that you're a capable businessperson who's willing to go the extra mile to get the job done.
10 – Never cut ties
No matter how much you prepare and work towards a successful outcome, there are simply no guarantees with M&A deals. However, it's crucial to remain on good terms with any investors, no matter their decision. Deals falling through may sometimes be simply a result of bad timing or factors completely out of your hands. However, once the groundwork is established and you've built a rapport, there's a better chance they might come around at the next opportunity.
April's Biggest Investment and M&A Deals
Keep up to date with all the latest M&A deals across the worlds of iGaming and video games.
Epic raises $2bn from Sony and Lego investors
Early in April, news broke that Epic Games – the video game developer and publisher behind hit titles such as Fortnite and Gears of War – has raised $2 billion in a funding round from existing investors, with Sony Group Corporation and Kirkbi (the investment company behind Lego) each contributing $1 billion. The investment is going towards accelerating development of a child-focused metaverse platform.
Cocos Technology raises $50 million
Beijing-based video games engine maker Cocos Technology has raised $50 million from investors. The funds are going towards developing the technology behind its cross-platform open-source engine, Cocos Creator, which is set to simplify game creation. The company also said it will aim to integrate the engine within various industries such as automobiles, education, XR, home design, and architectural engineering design.
888 moves closer to William Hill takeover
Following news that 888 Holdings will pay less for William Hill's international assets from U.S.-based owner Caesars Entertainment, the deal is moving closer to becoming official. On May 16, shareholders will have an opportunity to voice their say regarding the transaction and weigh in on the proposed plan. Depending on the outcome of the meeting, the sale of William Hill's European assets could be completed before the first half of 2022 is out.
MGM targets LeoVegas takeover
US casino and entertainment group MGM Resorts is targeting a $607m takeover of LeoVegas to move its iGaming vision beyond US shores. Following the proposal, LeoVegas has advised shareholders to accept MGM's offer. Should the two parties reach an agreement, LeoVegas will be essential to MGM's plans in establishing a globally-scaled and dominant online gambling business.
GiG acquires Sportnco
Gaming Innovation Group has completed its acquisition of Sportnco, a process which began back in December 2021. Sportnco is one of the leading platform providers of turnkey betting and gaming solutions for operators in regulated markets. The combined company will enhance and strengthen GiG's position as one of the industry leading platforms and media providers with an increased regulated geographical footprint.
For even more M&A updates, trends, and tips delivered directly to your inbox, SUBSCRIBE to the Exacta Solutions newsletter today.