17 May 2023
10 Steps To Build A Stand Out LinkedIn Profile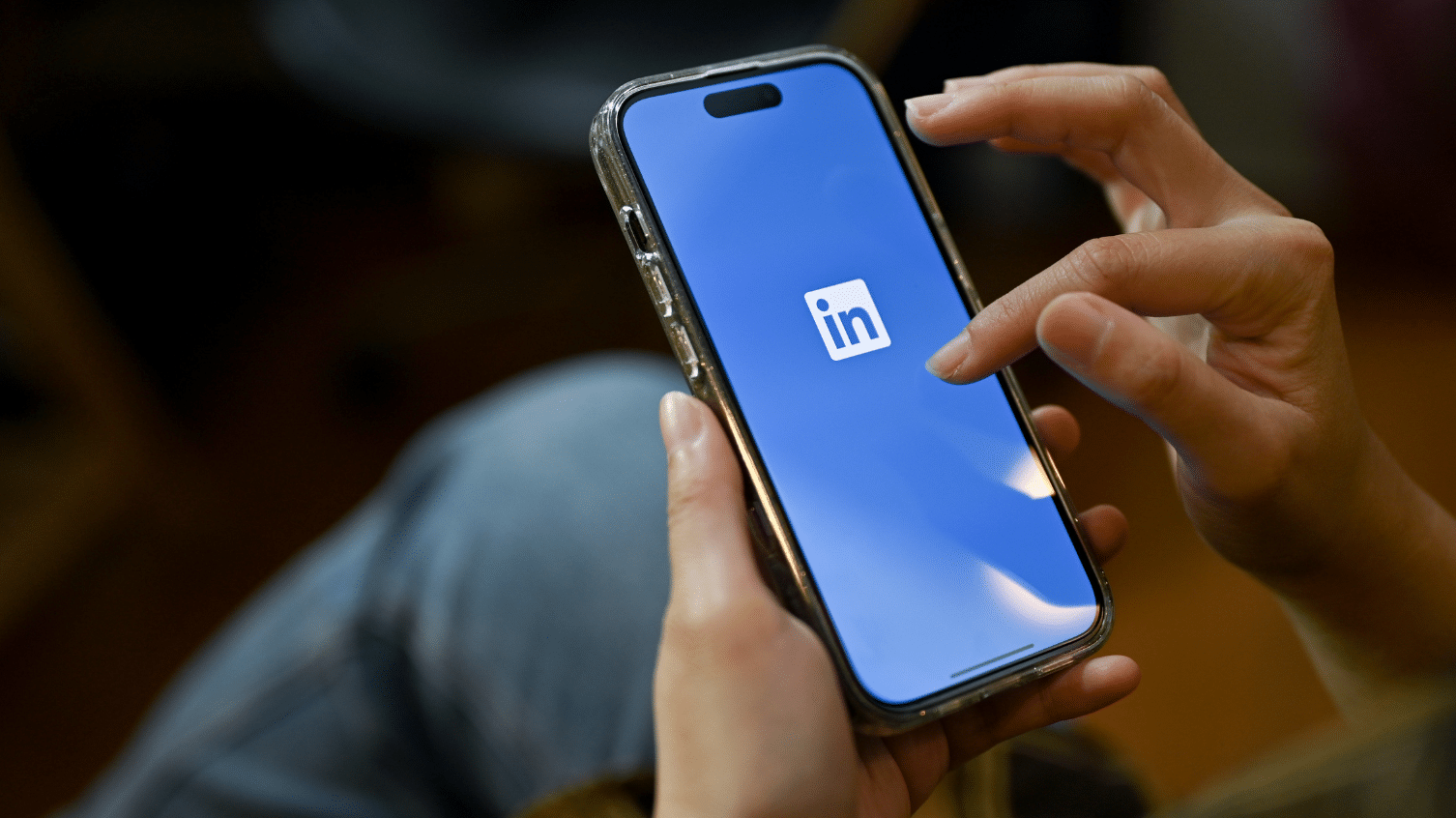 Essential tips for creating a successful LinkedIn page
In today's world, having an impactful online presence is essential to success in the job market. And when it comes to professional networking, LinkedIn is the go-to platform for over 900 million users worldwide. But here's the thing: simply having a LinkedIn profile won't cut it anymore. If you're serious about making waves in your industry and landing your dream job, you need a profile that's optimised, up-to-date, and stands out from the crowd.
Think of your LinkedIn profile as your personal billboard in the professional world. It's your chance to showcase your skills, experience, and achievements to hundreds (or even thousands) of potential employers, clients, and colleagues. But with so much competition out there, it can be difficult to know where to start.
Here, we'll share 10 simple tips to help you create a LinkedIn profile that will grab attention, make a lasting impression, and help you connect with the people who can help take your career to the next level.
#1 – Choose the perfect profile pic
Your LinkedIn profile picture is the virtual equivalent of a first impression, so it's important to get it right. Choose a high-quality headshot that best captures your personality and professional brand. Keep it professional but don't be afraid to let your creativity shine through, especially if you work in a creative field. Also, consider adding a background banner to the top of your profile page that showcases your skills and experience, such as a photo of you speaking at a conference or leading a workshop. By doing so, you'll not only add visual interest to your page but also demonstrate your expertise and make a lasting impression on potential employers or connections.
#2 – Craft a compelling headline
Located just beneath your picture, your LinkedIn headline is designed to entice potential employers or connections to explore your profile further. With just 120 characters to work with, it's essential to avoid generic titles and be specific about your skills and experience. Don't be afraid to get creative and think of your headline as a mini advertisement for yourself. If you can pique an employer's interest with your headline alone, you're more likely to stand out from the competition and secure new opportunities. So, take the time to craft a compelling headline that accurately represents your professional brand and showcases your unique value proposition.
#3 – Tell your story with a strong LinkedIn summary
Your LinkedIn summary is your chance to showcase your skills and achievements in a bit more depth, so make it compelling and well-written. Use it to tell your story and make it easy for recruiters to understand what you can bring to their organisation. With around 2,600 characters to work with, don't just focus on your past experience but highlight what you do well and how you can contribute to a prospective employer. That said, keep it concise and engaging, as attention spans are short. Don't be afraid to infuse your summary with your personality, whether that means being conversational, witty, or even a bit unconventional. Your goal is to make recruiters curious and eager to learn more about you, so let your personality shine through.
#4 – Get found using strategic keywords
Keywords are crucial for making your LinkedIn profile more discoverable to recruiters and employers. Including relevant keywords throughout your profile, such as in your headline, summary, and experience section, can increase your chances of appearing in search results when recruiters are looking for candidates with specific skills and experience. To choose the right keywords, search for job descriptions of open positions in your industry that interest you and include the most commonly listed skills in your profile.
#5 – Flaunt your expertise
Your experience section is your chance to shine on LinkedIn, so make sure you're showcasing your professional journey in the best light possible. Start by including all relevant work experience, as well as any internships or other training experiences, and don't be afraid to go beyond what you've included on your resume. Use bullet points to highlight your accomplishments and focus on the results you achieved in each role. Remember, you're not just listing your job responsibilities, but demonstrating the impact you've made. So, think about the initiatives you led, the change you've enacted, and the results you've delivered.
#6 – Showcase your skills
Don't forget to showcase your skills! LinkedIn allows you to add up to 50, so make sure to take advantage of this feature. Choose the skills that align with your industry and highlight your strengths. This will help potential employers and recruiters quickly identify your areas of expertise. Additionally, endorsing others' skills can lead to them endorsing yours in return. So, take the time to endorse your connections' skills and they may return the favour.
#7 – Stand out with personalised recommendations
Adding recommendations from people you've worked with can add credibility and value to your profile. Reach out to former colleagues, supervisors, or clients and ask them to write a recommendation for you. Not only will it showcase your skills and experience, but it also demonstrates your ability to build strong relationships. Remember to pay it forward and write recommendations for others in your network as well. When requesting a recommendation, be specific about the skills or qualities you'd like to be highlighted. Once received, don't forget to express gratitude and acknowledge the person who wrote it.
#8 – Join the conversation with relevant groups
Joining LinkedIn groups can be a game-changer for your professional networking. Not only do they allow you to connect with like-minded individuals and stay up-to-date on industry news, but they also provide a platform for discussions and debates on topics that matter to you. When searching for groups, start with ones related to your field, industry, or even interests outside of work. By being active in these groups, you're showing potential employers that you're not just interested in your job, but that you're passionate about your industry. Plus, you never know who you'll meet and what opportunities may arise.
#9 – Share your own content regularly
To establish yourself as an authority in your field, regularly posting relevant content on LinkedIn is a must. Keep up with the latest developments and news in your industry, and share them on your profile with relevant hashtags. This can be anything from a short post to a picture of an industry event you recently attended. By doing so, you'll not only stay top-of-mind with your network, but you'll also attract the attention of recruiters and other professionals looking for someone with your expertise. Plus, posting content can spark interesting conversations and help you expand your network even further. So, get creative and share your thoughts, ideas, and insights with your LinkedIn community!
#10 – Network like a pro
Networking on LinkedIn is not just about creating connections, but nurturing them. Liking, commenting, and sharing other people's content can help you stay top of mind and show that you are engaged in your industry. Don't forget to congratulate people in your network on their professional milestones. It's a simple gesture that can go a long way in building relationships.
Keep your profile updated and consistent across all platforms. Your LinkedIn profile is a reflection of your personal brand, so make sure it's polished and up-to-date. Posting regularly is also important. You don't have to post every day, but make sure to post quality content that's relevant to your industry. With consistency and engagement, you can build a strong network that will serve you well throughout your career.
For more insightful job-related tips, be sure to check out our extensive guides and articles in our Candidate Resources