11 Aug 2021
6 Reasons Why You Should Work With A Job Recruiter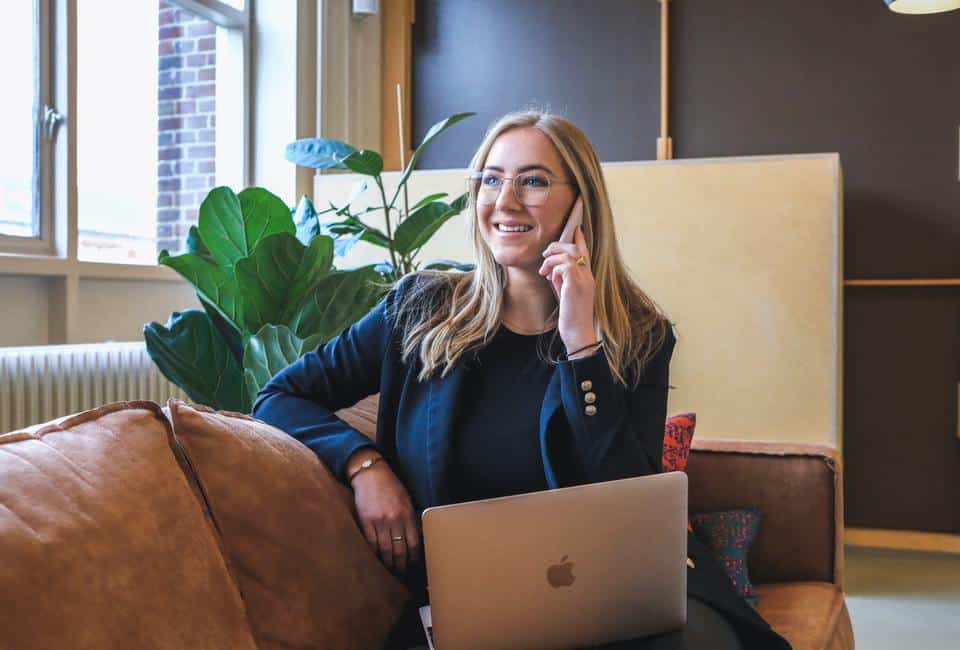 Job recruiters can help candidates improve their interviewing skills and find their ideal job.
Almost everyone has applied for a job in their life, but very few candidates have taken advantage of a professional job recruiter's services.
Job hunting is never a fun process, and it can often be quite a lonely experience. Not only do job recruiters take most of the frustration out of the job seeking process, they can also provide candidates with many unique benefits and advantages.
Here are our top 6 reasons why you should absolutely work with a professional recruiter when searching for your next job.
1. Access to more job opportunities
Job recruiters have access to more exclusive job opportunities. The fact is that not every employer advertises their open positions on public job boards, like LinkedIn. Many companies prefer to outsource their recruitment requirements to professional agencies. This guarantees them a level of discretion in addition to a better standard of candidate sent their way. In essence, this means that there are plenty of job opportunities out there that you simply wouldn't know about without the help of a recruiter.
2. Save time with a faster interview process
Everyone who has ever applied for a job knows it's usually a long and drawn-out process. It can be quite frustrating waiting weeks on end for a reply or to see whether you've made it to the next step of the interview process. Job recruiters will be able to speed up the process on your behalf. As they have direct access to tons of open positions, they are able to sift through all their current candidates and match your skills with the right employer.
Furthermore, many recruiters have direct connections with HR personnel within the companies they are recruiting for. Once they've built up a level of trust, a recommendation from a recruiter can fast-track a candidate's application and ensure they get an interview as soon as possible.
3. Get honest feedback and professional guidance
One of the biggest frustrations job seekers face is a lack of feedback on their performance. After you've invested time and energy to impress an employer, it can be incredibly disheartening when all you receive is a letter of rejection with no explanation as to why you weren't a good fit.
By working with a recruiter, you are guaranteed to receive more in-depth, honest feedback about your application and interview process. Recruiters are in constant communication with employers, who are happy to share their thoughts on the candidates who have been sent their way. By sharing this valuable information, you'll be able to learn from the process and improve for next time. After all, job recruiters are there to fill open positions for their clients. It's in their best interest to help job seekers polish up their interview skills.
4. Secure a job with your dream employer
Aside from the access to a hidden job market, recruiters also have many other connections in companies across different industries. Recruiters will be happy to learn about any dream employers you'd love to work for. While they can't guarantee an interview, they can certainly keep their ears to the ground for any upcoming opportunities and put your name forward for any relevant positions. This will give you a leg-up and potentially ensure your application is one of the first to get noticed.
5. Enjoy a personalised process
Another common quibble about the job process is that it can often feel quite faceless and impersonal. Going down the recruiter route is a great way to enjoy a more personalised experience. Recruiters are usually happy to meet up with candidates face-to-face to get to know them and their goals better.
From the very start, recruiters will work with you to ensure you find a perfect match. This also means they'll be able to brief you beforehand about your upcoming interviews – the company culture, the people who'll be interviewing you, the experience and skills they'll expect you to have. Likewise, the recruiter will also take the time to brief the employer about you. This means you'll never walk into a job interview cold.
6. It's free!
You may be thinking, this all sounds great, but how much is it going to cost me to enjoy access to exclusive job opportunities and personalised tips and tricks? With a professional recruitment agency like Exacta Solutions, it's completely free. That's because we get paid by our clients to help them secure the best talent in the market.
While there are many recruitment firms out there, we stand out because we have a specialist team with years of in-depth recruitment experience under their belt. We're also experts at recruiting for the iGaming and FinTech sectors. What's more, as we are a relatively small team, we offer a boutique and personal service. We always work with our candidates on a one-to-one basis to ensure we find you your dream job.
Ready to discover the advantages of working with Exacta Solutions? Search our available jobs and contact us today.