11 Apr 2022
6 Tips To Maximise Your Next iGaming Expo Experience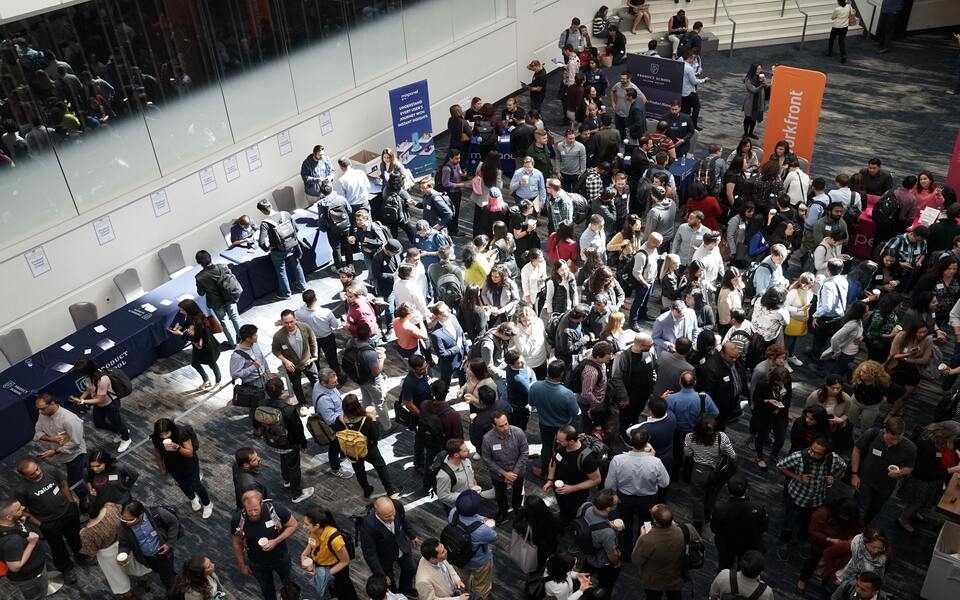 iGaming expos are a goldmine of industry expertise, networking opportunities, and new business leads.
With the much-anticipated ICE London 2022 kicking off this week, the iGaming expo season is truly underway.
Expos are huge events with 100s of potential networking opportunities, workshops, breakout sessions, keynote conferences, and surprises to experience along these sprawling, multi-day events. It's simply time wasting and unproductive to wing it once you get there. That's why it's always recommended to plan your show well ahead of time.
So, if you're attending ICE or any other iGaming expo this year, make it a truly worthwhile and productive experience for you and your team. Here are our six essential tips to help you get the most out of your next iGaming expo.
1. Consider your goals for attending
Before you even begin to plan your expo visit, take a moment to consider what you hope to gain from attending the event in the first place. Is this a knowledge building exercise? Are you interested in new products or solutions to benefit your business? Are you attending to build up your contacts and network? If so, what type of industry partners would be of most value to your professional and personal goals? Whatever your reasons, setting out clear objectives from the start will help you get the most out of the expo.
2. Plan out your must-see sessions & networking opportunities ahead of the event
Carefully consider the expo programme and mark out all the exhibitors and keynotes you'd ideally like to see. Take note of specific event times to build a schedule with no conflicting appointments. Study the floorplan and map out your route across the conference hall to maximise your time. All this pre-planning will ensure no minute is wasted considering where to go next and how to get there once the expo starts.
3. Reach out to fellow attendees beforehand
Now that you know who and what you want to see, it's time to start networking online. Contact people and companies ahead of the event to schedule in your meetings. This will ensure you won't end up queuing and waiting around for hours just to get a few minutes' attention. Plus, indicating your interest ahead of time will set you and your company apart by engaging with those persons on a one-to-one basis. All in all, setting up your appointments beforehand will make for a more fruitful networking exercise.
4. Be open to serendipitous opportunities
While planning out your expo is the way to go, that's not to say you shouldn't remain alert for serendipitous moments that could lead to future breakthroughs. You simply never know who you might bump into at an expo. A chance meeting with a fellow attendee could spark interesting conversations that merit a follow up. So, embrace the unpredictability of the expo and look out for moments to connect with new people. Which brings us nicely on to our next point …
5. Give your phone and emails a break
Expos only last for a few days and are huge industry events. Maximise every opportunity made available to you by keeping your phone and email notifications on silent as much as possible. This will ensure you get your head out of your phone to remain open to making connections on the floor. After all, you can always catch up with your calls and emails once you're back in your hotel room. Plus, there's nothing more effective than in-person networking. Research has proven that face-to-face interactions tend to be more positive than online interactions and result in more meaningful business relationships.
6. Connect online after meeting in-person
At the end of the expo, be sure to follow up on any leads by connecting online. Reach out over social media platforms such as LinkedIn and Twitter to remain in touch, trade contact info, and build up your network. Now that you've established an in-person connection, it will be easier to continue those all-important conversations online.
Exacta Solutions will be attending ICE London 2022. We will also be attending iGB Live 2022 in Amsterdam in July and exhibiting at the SiGMA World Gaming Festival in Malta in November. If you wish to meet us in person, we'd love to hear from you. Reach out and we'll set up an appointment. See you at the next iGaming expo!