22 Dec 2022
7 Home Office Essentials For A Better Remote Working Experience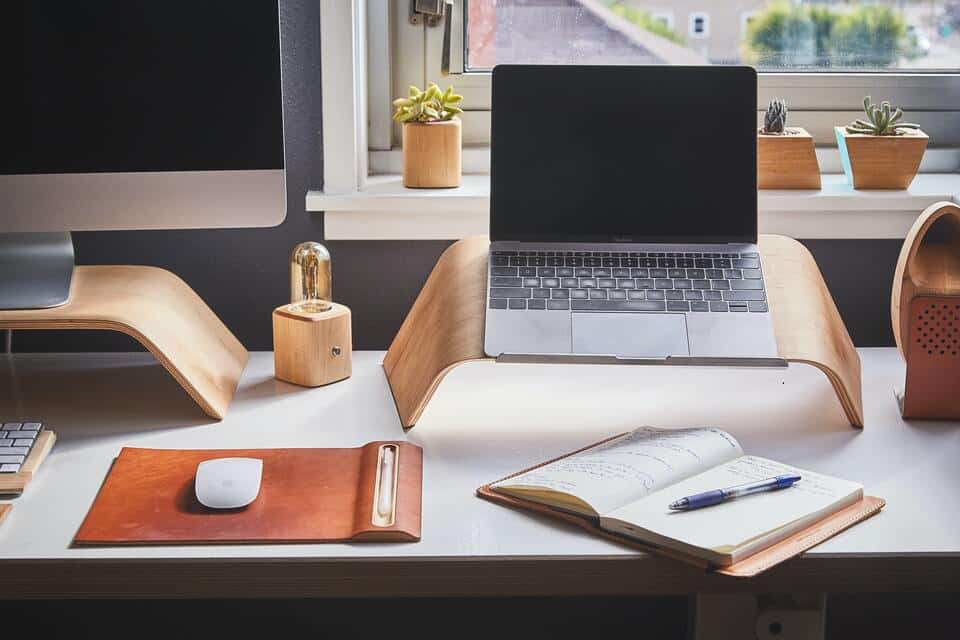 Discover our top work-from-home accessories to boost productivity and comfort.
Working from home has become a weekly reality for many. While remote working provides plenty of benefits, it also creates some unforeseen challenges especially for people who do not have a proper home office set up. That's because working from the sofa, kitchen table, or any other space not designed for work is not only uncomfortable but it will quickly lead to serious health problems, such as chronic back pain, nerve damage, and ruin your posture.
So, if you're looking to create a home office environment that's truly comfortable, you'll need to invest in some quality equipment and tools. By adding some simple and affordable accessories to your home office set up, you can look forward to a happy and productive workday every day.
Not sure where to begin? We have you covered with these home office essentials.
1 – Ergonomic chair
Most people take chairs for granted. After all, why spend money on some fancy office chair when you can just use any old chair you have around the house? The truth is that while sitting on your average kitchen table chair is absolutely fine in the short-term, when you're sitting on a chair that isn't designed for work for close to 8 hours a day, you will begin to notice aches, pains, and niggles all over your body. Left unresolved for long enough and you could develop some serious nerve and back pain. An ergonomic chair should be a top priority for any home office. They are designed to offer proper posture support, stimulate blood circulation, and to optimise comfort and productivity.
2 – Stand-up adjustable desk
More and more people are waking up to the numerous benefits of adjustable desks. That's because living a sedentary lifestyle can have serious repercussions on bone joints, posture, weight gain, and even energy and mood. Adjustable desks allow you to raise the height of your desk, either manually or electronically, exactly according to your preference, even allowing you to stand up while working at your computer. Even just one hour of standing in between sitting can help relieve back pain and musculoskeletal damage. While a stand-up desk may be a more expensive item on your home office wish list, it will definitely be worth the investment in the long run.
3 – Headphones with a microphone
A good pair of headphones with a microphone have become a true home office essential. With videocalls now a mainstay of the modern working day, it's essential to be able to listen and communicate with clients and colleagues with absolute clarity. While many laptops come with an in-built microphone, these are likely to pick up lots of ambient noise and create feedback loops, making it difficult for the person at the other end to hear you properly. Additionally, many headsets today feature noise-cancelling technology which actively block background sounds, making them a great tool to zone out any distractions and focus on the task at hand.
4 – Printer scanner
You only realise how essential a printer is when you find you need to print or scan a document at home and don't have one at hand. This simple one-minute task can quickly turn into an inconvenient headache of digging out long-forgotten pen drives to save documents onto to take to your nearest stationery or print shop. So, save yourself the hassle and purchase a printer scanner for your home office.
5 – Separate monitor
Adding an additional monitor to your laptop setup may seem like an unnecessary luxury to most. But it's impressive how much dual monitors can improve productivity and workflow processes on a day-to-day basis. Simply having more space to display apps and content makes it easier to navigate between multiple windows on your desktop and view apps or documents side-by-side. And contrary to popular belief, dual monitors are not a distraction but help boost focus because you can better organise your digital workspace, which reduces clutter on your screen. Furthermore, in an age of videocalls, having a separate monitor makes it possible to dedicate one screen to the call, while you can refer to any notes or presentations on the other. All in all, purchasing an extra monitor is a worthwhile investment for your home office.
6 – Ergonomic keyboard
If you spend a sizeable chunk of your day typing on a keyboard, whether it's for writing or coding, then you should consider buying an ergonomic keyboard. Typically, ergonomic keyboards are contoured and angled to help you position your arms and wrists more naturally when typing. The keyboard itself is also often split into two segments to provide better spacing for your hands, which helps reduce cramp and fatigue in your fingers. Combined with an ergonomic chair and adjustable desk, you're also benefiting from improved shoulder alignment, which helps keep the posture of your whole body correct.
7 – Laptop stand
Laptop stands are fast becoming essential home office accessories. Placed underneath your laptop, they provide elevation, helping raise the screen to eye level, saving you from slouching your neck and back for many hours a day, which puts pressure on your spinal cord and shoulders. A laptop stand is also great for more practical reasons as it allows for consistent airflow to keep your laptop's temperature low. This is particularly useful for anyone running intensive applications related to software design, animation, or data mining for example. Accumulated heat damages your laptop over time. By simply lifting your laptop onto a stand, you'll help remove trapped air and keep your laptop cool throughout the day.
For more essential remote working tips, be sure to check out our extensive guides and articles in our Candidates Resources.