14 May 2021
7 Tell-Tale Signs You Aced Your First Interview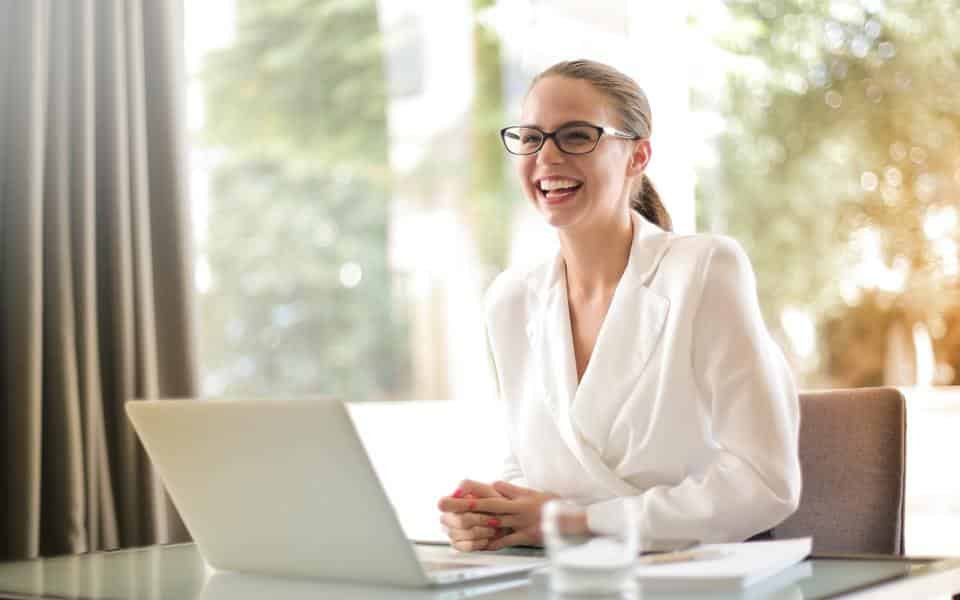 There are several signs that will let you know if your interview was successful.
Being interviewed for a new job can be nerve-wracking. After all, you're putting yourself out there to be judged by strangers, while your livelihood hangs in the balance. So, it's only natural to fret over your performance and want to know whether you're being considered for the role as soon as you walk out of an interview.
Of course, every job interview is context based. It's never possible to say with 100% certainty how well it has gone. Sometimes it boils down to personality differences, a recruiter's mood on the day, or a thousand other factors you may not be aware of. For the most part, a candidate should learn to trust their instincts and read the room in the moment.
Here are a few general tell-tale signs you can bank on that will indicate whether you're in contention for the job after a first interview.
1. The interview over runs
After investing time and energy prepping for an interview, every candidate wants to know they've been given a fair shot in the room. Generally speaking, first interviews that run longer than 30 minutes are a good indicator that you've made a solid impression. Most recruiters make up their mind about a candidate within the first five minutes and will wrap things up swiftly if they aren't convinced. So, when a recruiter gives you time to speak, asks in-depth questions, and discusses the role thoroughly, this certainly bodes well.
2. Their body language gives it away
Job interviews tend to start out quite formally. Everyone sat upright around the table, heads straight, hands crossed. However, there may reach a point when you realise the recruiter suddenly seems more relaxed. Perhaps they're sitting more comfortably in their chair, nodding to points you're making, becoming more animated as the conversation unfolds. These signs of positive body language are potential clues to an interviewer's inner opinions of you. Certainly, there are recruiters who can hold an expert poker face throughout. So do not be disheartened should you not get any non-verbal feedback. But in most cases, an interviewer's body language says a lot about how well they are responding to you.
3. The conversation turns casual
Another clear sign the interview is going well is when conversation takes a friendly turn towards more casual topics. Maybe some question or other sparks a common talking point: countries you've both travelled to, films or music you both love, general hobbies you share. This is a great indication that the recruiter is already impressed with your qualifications and professional experience. Now they wish to get to know you on a more personal level and see how your personality complements the company culture and the broader team dynamics. If the recruiter is smiling, laughing, and conversation is flowing freely, then these are all great indicators that you're making a great impression.
4. The hiring manager starts selling the company to you
It's typically the candidate's job to impress in an interview scenario. However, if you suddenly find that the tables have turned and the recruiter is trying to impress you, then this is probably a solid sign that a job offer is on the cards. Recruiters might discuss why the role will benefit your career, explain the benefits the company culture has to offer, and highlight perks you can look forward to should you be accepted for the role. Hiring managers have no reason to sell a job to a candidate, unless they feel you have potential to fit the role. In which case, they'll want to stack the odds in their favour, so that if an offer is forthcoming, you'll be more inclined to accept.
5. The recruiter asks specific questions about when you can start
"So, when can you start?" These are words every job candidate wants to hear. While not a clear-cut guarantee that the job is already yours, talk of available start dates is another obvious sign that the company is seriously considering your candidacy. Some recruiters may even wish to dig deeper into transition phases, to pave a smooth way forward for you to join the company.
6. You set up a second interview on the spot
You know you've passed your first round with flying colours when the recruiter wants to set up a second interview before you've even left the room. Most job interviews are carried out over several phases. So, guaranteeing a next interview means the recruiter sees potential and will be recommending that management seriously consider you as a candidate. It may be the case that the recruiter may not have the authority to set an exact date at the time. They may instead say something along the lines of "We'll email you with next steps" or "We'll be in touch soon." These are also great signs that they are eager to invite you back for another interview.
7. You're treated to an impromptu office tour
The job interview is over, and the hiring manager is walking you out when they suddenly say: "Let me show you around the office." You couldn't hope for a better ending to your interview. When recruiters take the time to walk you around the office, perhaps even making a few introductions along the way, then it's likely that they can envision you joining the team and want you to get a better overall impression of the company culture. This is a great opportunity to make a few quick connections with key team members and management. And with any luck, you'll be seeing them on a daily basis very soon.
For more in-depth interview tips, tricks and advice, get in touch with Exacta Solutions today.