19 Mar 2021
Seeking a career in the iGaming industry? Here's what you need to know.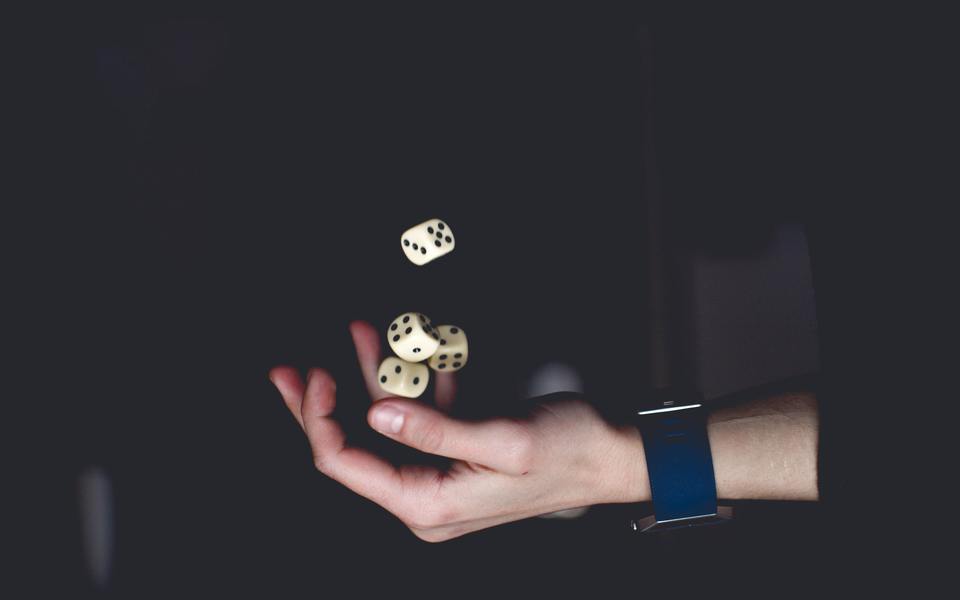 The iGaming industry is one of the largest, most lucrative industries in the world. And it doesn't appear to be slowing down any time soon. With more and more iGaming start-ups setting up shop, and more big players looking to expand their business into new markets, there are plenty of opportunities for candidates to make a start in the industry, at any level.
So, if you're looking to jump-start your iGaming career, here's all you need to know to enter the industry prepared.
The many benefits of working in the iGaming industry
You may have friends working in the iGaming industry who always look as cool as a cucumber, grinning from ear to ear. What's their secret? Well, over and above being an extremely lucrative industry that offers highly-competitive salaries, most iGaming companies also take a modern and welcoming approach to life in the office. Think stylish workspaces, casual dress codes, weekly team breakfasts, Friday drinks, and social gatherings. Many even provide additional benefits such as remote working opportunities, free gym memberships, and private health insurance.
Over and above the day-to-day perks, iGaming companies have also become renowned for their career development opportunities. Most iGaming companies are looking to invest long-term in their people to ensure they build up continuity throughout their business and grow their in-house knowledge pool. This means motivated individuals starting at a junior position have plenty of opportunity to grow within the company, take on more responsibility, and fast-track their career within a matter of a few years.
What is iGaming exactly?
So, the benefits have piqued your interest. But what exactly is iGaming and where do you even begin?
First of all, iGaming means many things. This simple umbrella term covers a wide range of online gaming-related activities, usually revolving around betting in some variety. There are online casinos specialising in video slots, table games, and live casino offerings. There are sportsbook sites that offer players the opportunity to wager on hundreds of sporting and competitive events around the world. There are also lotteries, bingo, online poker, and – increasingly – a variety of competitive, organized video gaming called eSports.
Having a clear understanding of the industry's various verticals will help you pinpoint a career path best suited to your interests. Maybe you're a football fanatic who knows every team inside out. Working for a sportsbook, where discussing all the latest football trends is part of the job, would definitely be ideal for you. Or maybe you love video games. Finding an iGaming company operating in eSports could be the way to go.
What types of roles are available in iGaming?
Like most modern tech companies, there's a wide range of roles open to candidates in iGaming companies. From HR personnel, accounting, SEO specialists, and computer programming to more creative roles in digital marketing, graphic design, and content writing, to list just a few. Not every role requires previous iGaming experience, so if you already have an estimable CV in your field you might find a career change quite straight-forward. Always look at job posts to identify the key skills they are looking for. Depending on the complexity of the role, most iGaming companies will be happy to take on new recruits who show promise and train them up on the job.
Where to begin my iGaming career?
Once you've decided iGaming is the way to go, you need to identify your best way forward. Graduates with no previous iGaming experience will find plenty of entry-level jobs which will help them brush up on their iGaming knowledge. Customer care agents, bloggers, affiliate execs, and other such roles are great opportunities to immerse yourself in the iGaming world and learn its many ins and outs first-hand. If you dive into the role and show the right amount of determination, managers will quickly pick up on your desire to progress and be happy to put you forward for bigger roles.
Candidates with senior or managerial experience in other industries do not necessarily need to go to the bottom rung of the ladder again. However, it may not be a bad idea to take one or two steps back in order to get your foot in the door. Your wealth of experience will help you stand out from other candidates and increase your chances of getting the job. Once you're in the industry and familiar with its particularities, there will be plenty of opportunity for promotions.
How do I get a leg up in the iGaming industry?
There's no better way of convincing an iGaming recruiter that you're serious about your career change than by doing some ground work beforehand. The iGaming boom has seen a number of online academies specialise in teaching the essential skills and knowledge needed to thrive in the industry. Seek out introductory courses that cover the basics – its history, verticals, products, and job areas within the industry.
There are also plenty of iGaming news sites and blogs that will help you gain a clearer insight into the industry, its activities, the key players, and so on. All this knowledge will help you stand out in a job interview and show that despite being new the field, you are keen to learn.
And while it's not essential to be an active gambler or a betting expert, an understanding of the types of bets available in different verticals and how to place a bet, will certainly help show you know what you're talking about during any iGaming interview.
As a leading recruitment agency specialising in iGaming, FinTech, and IT, we are experts at helping candidates make their start in the industry. View our open vacancies and get in touch with Exacta Solutions today to kick-start your iGaming career.