15 Jul 2021
How To Craft The Perfect Cover Letter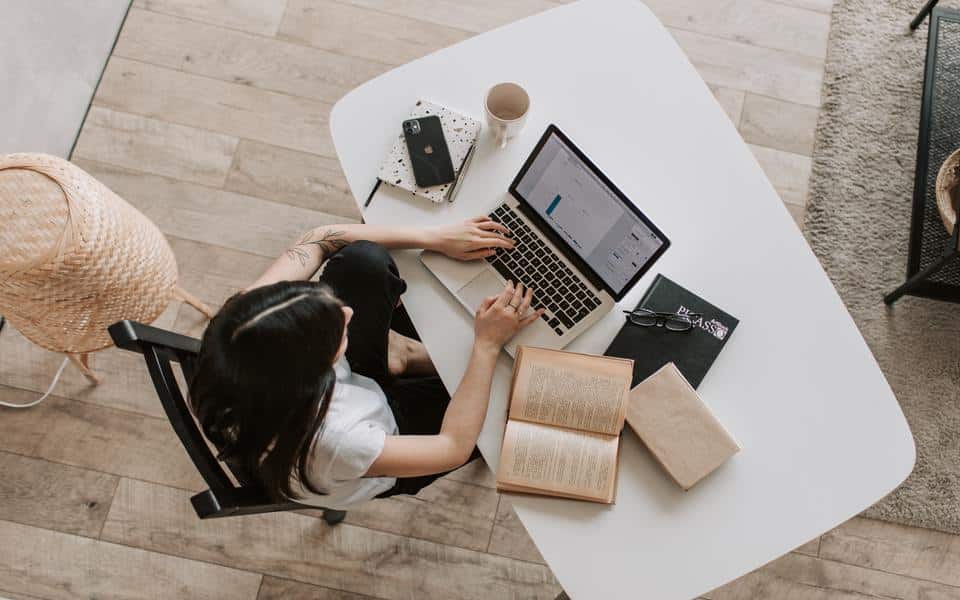 A well-crafted cover letter introduces recruiters to your personality, skills, and greatest professional achievements.
Your cover letter is often your first introduction to a company. It's meant to put your work experience listed in your CV into context and entice recruiters to reach out to you for an interview. That's why you need to make your cover letter as memorable and engaging as possible.
Firstly, as time consuming as it will be, it's important to hone a unique cover letter for each role you apply to. Recruiters can easily spot generic, copy-and-paste cover letters that could be sent to any company, for any role. Your cover letters need to address specific requirements and needs as listed by the company in their job description.
Unsure of how to achieve this? Write a cover letter that will leave a positive impression on recruiters with these handy tips and tricks.
Choose an appropriate tone of voice
One easy way to make your cover letter stand out is to adapt a tone of voice that's appropriate for the company you're applying to. Many candidates assume that their cover letter should sound formal and overly professional. But this may not always be to your advantage. Research the company and take note of how they speak to job seekers through their careers pages and job descriptions. Are they adopting a warm, friendly approach? Is there a touch of quirkiness to their messaging, with zany wording and phrasing? Analysing a company's tone of voice will give you an indication of what the recruiter is looking for and help you dictate the ideal voice to use in your cover letter.
Make your cover letter stand out visually
No recruiter is going to dismiss a cover letter simply because it isn't visually interesting (unless you're applying for a graphic designer post perhaps). That said, giving your cover letter a unique visual format will certainly help yours stand out from the crowd. If you're a dab hand at photoshop or other similar tools, perhaps you can design a cover letter format from scratch that speaks to your personality. Even if you aren't, there are plenty of great, professional looking templates that will make your cover letter pop and guarantee you'll get noticed. Similar to choosing a tone of voice, how you format your cover letter – the colour choices, the fonts, the style of your header – needs to be in line with the company you're applying to. Online services like Novoresume provide a great selection of professional cover letter templates with plenty of free options to choose from.
Top tip: Visually match your cover letter with your CV through correlating headers, fonts, and formatting. As much as possible, try to make your cover letter and CV a visually congruent pair.
Structure your cover letter
All the most successful cover letters are constructed in a similar fashion with:
a well-crafted, memorable intro that is set to make an impression on the reader and entice them to read on,
one or two paragraphs detailing how your work experience is relevant to the role at hand,
a brief conclusion with a compelling call to action
You may be tempted to ignore the standard practices and improvise your own, entirely unique form of letter. Don't! The trick here is to be creative within the confines of the format. As already discussed, picking a tone of voice and visual layout will already veer you away from the generic. Now it's time to write a letter that conveys your personality. A great starting tip is to avoid using overused terms such as "think outside the box", "dynamic workplace", or "detail-oriented". Think of creative ways to express similar ideas. These word variations will show that you're willing go beyond what the average applicant is ready to do. Also, keep in mind that recruiters will sift through hundreds of cover letters. They're looking for something fresh that will leave a lasting impression, in a good way.
Establish your personality in the intro
The introductory paragraph of your cover letter is often the hardest part. Your intro is designed to showcase your personality and enthusiasm for the job. Try to be unique and different, but certainly don't overthink it. There are several ways to go here. If you're genuinely attracted by the company's brand, then you can share why in these opening sentences. If someone within the company referred you to the position, include that information here and establish a mutual connection. Talk about the great things you've heard about the company and why you're excited to be applying. You could also start with an impactful statement that shows how your work ethic and career goals mirror the company's values.
Explain how you solve specific problems
One common cover letter mistake many applicants make is to simply list their attributes without ever putting these in context of the role at hand. Perhaps you're a highly organised worker. That's great. But this doesn't really say anything meaningful to an employer. Instead, think of how you have employed your organisational skills in the past to great effect. Concisely explain what the problem was and how you used your skills to solve it.
Similarly, if a company is looking for someone with specific skills, do not just state that you have these skills. Tell a compelling story from your personal work experience that proves you have these skills. For example, say you're applying for a Content Manager role that requires an understanding of SEO, experience growing a brand's online presence, and managing a team of writers. Explain how in your previous role you put your SEO knowledge to practice to outline an effective content strategy, how you guided your team to create compelling content on a weekly basis, and how your combined efforts helped the brand gain a bigger online audience. If possible, include specific stats to back your argument up further. Even a simple example as this already demonstrates leadership skills, an ability to strategize and coordinate, as well as how you are a collaborative team player. It's so much more compelling than simply stating "I am hard working leader who works well within a team."
Another trick is to look closely at the responsibilities listed in the job description. Think of ways your skills can be applied to help the company with these tasks. As much as possible, demonstrate your proficiency with the skills and tools required for the job and show the recruiter how you can help solve specific problems. This will immediately make you stand out as an asset.
End with a positive call to action
Don't end on a note of arrogance or bravado. Telling recruiters that you're the right candidate for the job is one thing. Saying they'll be sorry not to hire you will certainly be off-putting and result in your application being dismissed. Conclude with a polite statement detailing your interest in the role and why you believe you're an ideal candidate. Offer to provide more info if needed, express your excitement at discussing the role further in person, and finally, thank the recruiter for their time.
Put your cover letter skills into practice by applying for your next dream job on the Exacta Solutions vacancy page.