14 Oct 2022
Dos & Don'ts To Follow Up After A Job Interview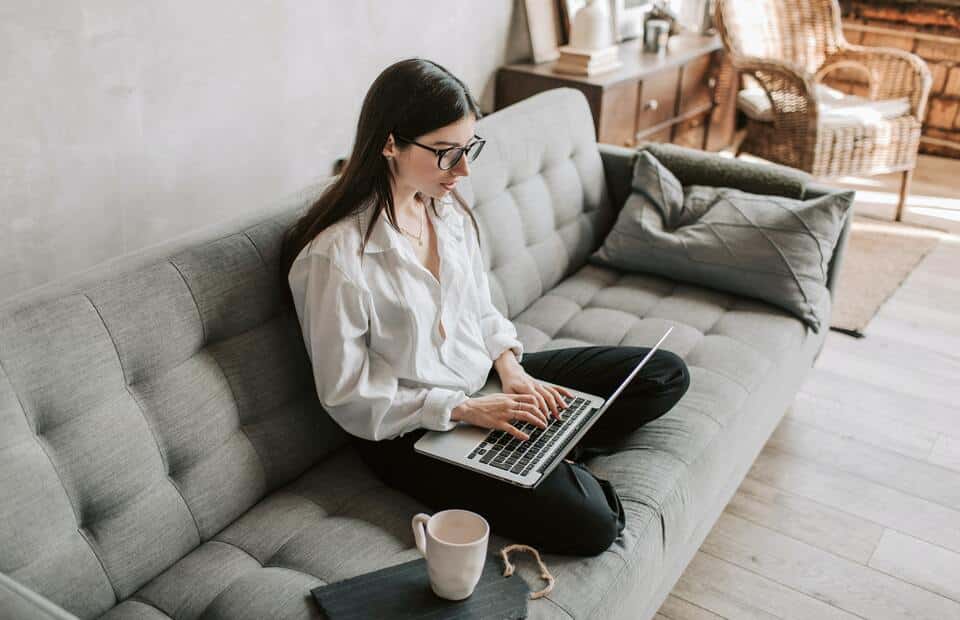 Interview completed? Then use these follow-up tips to see you through to the next step in the recruitment process.
After attending a job interview, it's only natural you'll be curious to know how it went. Unfortunately, you may need to wait a few weeks until you get a response. But instead of sitting about twiddling your thumbs, you can take a more proactive approach by taking a few tactical steps.
To get you started, here are a few time-tested dos and don'ts that will help ingratiate you better with hiring managers and see you along to the next phase of your job search.
Do send a thank you note
First things first, it's never a bad idea to send a thank you email to the hiring manager and any other interviewers. It's usually good practice to wait a day after the interview to send a polite note of appreciation. Simply thank the person for their time and consideration. Mention your further interest in the position now that you've got to know more about the job and the company. Finally, you can close off by saying you're looking forward to their feedback on your candidacy.
If you didn't discuss next steps in the interview, you may also ask by when you should expect to receive a reply. Do not add more about why you're great for the role. Short and sweet is key here. This is simply a chance for you to show your professionality, demonstrate your excitement about the opportunity, and ensure the interviewer hasn't put you out of mind.
Don't stop job hunting
No matter how well you believe the interview went, you should never stop searching for your next job. You never know how things will pan out. You may have impressed the interviewers but it's possible they may need to put a hold on new hires. Someone may out-qualify you for the role. There are simply no guarantees unless you have a concrete offer in hand. So be sure to keep an eye out for more opportunities and continue to apply for more roles. Who knows? You may end up finding a job that is an even better fit for your skills and career goals.
Do be patient
Waiting to hear back from a recruiter can be a nerve-racking business, especially if it's a job you really want. However, remember to be patient. Just because you haven't heard back from the hiring manager doesn't mean it's bad news necessarily. They may be dealing with countless other tasks and overseeing job interviews for several other posts. From people falling ill to unexpected scenarios in the office, the hiring process may experience delays due to so many unforeseen factors.
That said, should you not hear back from the recruiter by the agreed-upon date, or should you feel a sufficient amount of time has passed (around 10-14 days after the interview), then it's OK to send another follow-up email. Simply check in, ask whether there were any updates on the post, and further reiterate your interest.
Don't be pushy
Following on from the above, whatever you do, do not badger hiring managers with daily emails or calls asking for updates. While you will undoubtedly want an answer as soon as possible, demanding information about the hiring manager's decision may come across as desperate and will only harm your application. Leave sufficient time between any follow-up calls and emails, and always be respectful. Furthermore, don't take delays to heart. Keep your energy and focus on the next application and the next interview.
Do notify hiring managers should you receive another offer
Should you receive a job offer while you're waiting for feedback from another interview, then firstly, congratulations, and secondly, it's good to know you have two key approaches to take. If it's a job offer you definitely want to take up, then you can simply notify the other hiring manager of the situation and announce your withdrawal from the recruitment process. Once again thank them for their time and consideration and wish them luck in their search for the right candidate.
Alternatively, you can write to let them know that you have a job offer in hand and ask for an indication on which way they're leaning before you make your final decision. This could potentially speed the process up and provide you with more options to consider.
Don't be afraid to ask for constructive feedback
In the event that the hiring manager gets in touch to say they have decided on another candidate, you may wish to send one final note to ask for feedback. Mention that you enjoyed the interview process and ask whether they can provide any constructive feedback that will help improve your eligibility for similar roles in the future. Not every hiring manager will have the time to reply. But you may be surprised to receive an insightful tip or two that may make all the difference in a future interview.
Searching for your next job? Then be sure to explore our vacancy page.