18 Aug 2021
How To Resign Effectively & Leave On Good Terms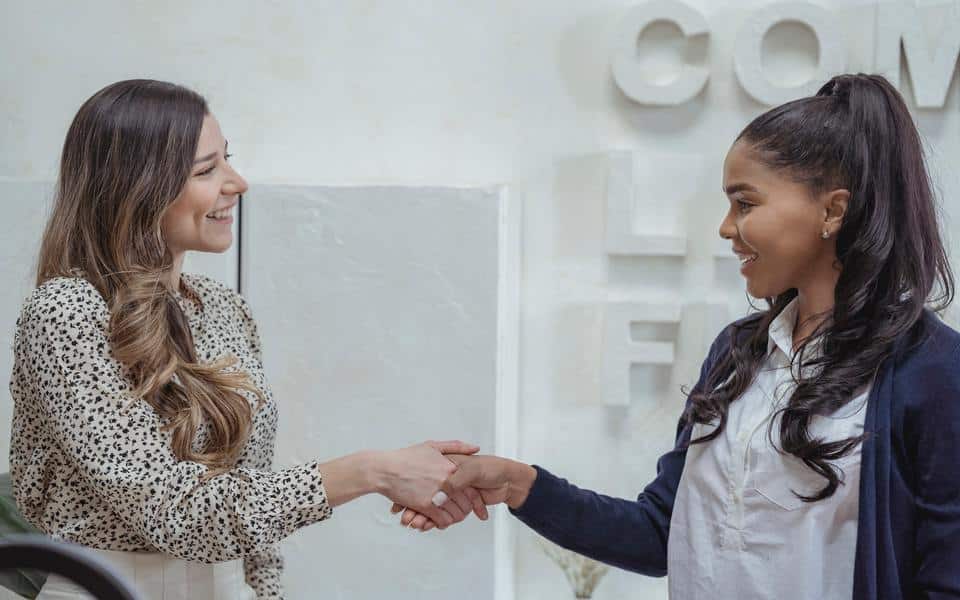 Resigning gracefully from your job ensures you'll maintain good relationships with your employer.
Throughout your career, you're likely to change jobs a few times. This could be a result of wanting to take on new challenges elsewhere, a decision to go freelance, or perhaps you're relocating to another country. Whatever the reason, with each job change comes a resignation.
Resigning from a job can be tricky and uncomfortable. Here are our top tips for resigning gracefully and leaving the door open for future opportunities:
1. Find the right time to break the news
First and foremost, only break the news that you're resigning from your position once you have officially accepted another job. You don't want to end up in an awkward position where you've said you're leaving, only to find out the new job offer isn't going forward after all.
Once you've confirmed your job offer, it's time to notify your manager. It's important to choose the right moment when to break the news. If you know Mondays are a particularly stressful day for everyone, it's perhaps not the best idea to mention you're leaving then. Let your manager or HR know ahead of time that you wish to speak to them when convenient. Always keep the conversation professional and polite. Even though you're leaving, it's important to stay on good terms with employers. You never know when your paths may cross again. There could be opportunities to reach out and reconnect in the future on some new venture.
2. Work through your notice
Most job contracts will stipulate an obligated amount of notice you're required to give when resigning. It's essential to honour these stipulations and not leave from one day to the next, as there might be legal consequences.
The minimum amount of notice is usually two weeks. However, if possible, it's not a bad idea to be more accommodating to your employer, especially if they've been good to you over the years. If your new job doesn't start for several more weeks, and you're willing to stay on a little longer, use this time to help your team wrap up any pending projects and oversee the handover process. Your employer will be grateful for the assistance and it's sure to put you in their good books. If you ever need a favour in the future – a professional reference or a freelance gig – they might be more willing to help you out.
3. Hand in an official resignation letter
After you've spoken to your manager, you'll need to hand in an official letter of resignation. A basic resignation letter should include:
• An opening statement that you are resigning
• The date on which your resignation is effective
• A thank you for the opportunity the company has given
• Your signature
Remember to keep the tone professional. It's not recommended to go into great detail as to why you're leaving in the letter. You can save such explanations for a separate conversation.
4. Prepare an answer as to why you're leaving
Depending on your position and how long you've worked for the company, you may be asked to share your reasons for leaving the job. In some cases, you'll be invited to attend an exit interview with HR so they can gather your feedback on different aspects of the company. This will help them better understand why you're leaving and how they can improve the company culture for future recruits.
Naturally, there may be many reasons as to why you're leaving. Once again, it's important to remain professional while offering up honest feedback. The goal here is to maintain positive relationships with your employer. If there are any outright negative reasons as to why you're leaving – perhaps you didn't get on with a manager or colleague – frame your answers constructively and diplomatically.
5. Help with the transition
Once you've announced your resignation, speak to your manager to determine which tasks you should prioritise before your final day. As much as possible, complete any outstanding tasks and be sure to leave notes on the status of any projects which remain unfinished.
It's also a nice gesture to sit down with someone from your team to explain where you've saved important files on your computer and point out any information that may be important to the role. This will ensure your replacement will experience a smooth transition.
6. Share your gratitude for the opportunity
You may be leaving with mixed emotions or feeling huge relief that this chapter in your career is over. Just remember that any job that pays you a steady wage is a great privilege. Not everyone is so lucky. You'll undoubtedly have picked up many vital skills during your time with your employer. This will have made you a more appealing candidate on the job market and have potentially secured you your new job.
With all that in mind, take the time to personally thank your managers and co-workers for the opportunity and the time you've had together. You might also wish to share a post on LinkedIn on your final day where you publicly express your gratitude and acknowledge the great experience you had with the company during your time there. This is also be a good opportunity to announce that you're starting a new chapter in your career to your wider network.
Discover your next career opportunity on the Exacta Solutions vacancies page.