08 Mar 2023
7 Superb Reasons To Move Your iGaming Career To Cyprus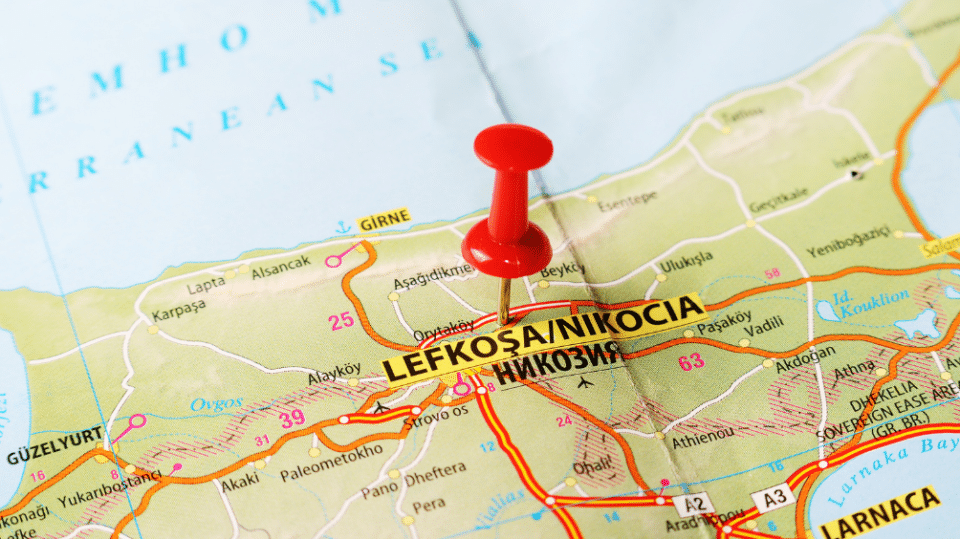 Discover why Cyprus is becoming a top destination for iGaming professionals.
Are you an iGaming professional looking for a change of scenery and a new career challenge? Then you might want to consider Cyprus, the stunning Mediterranean island nation that is quickly becoming a popular hub for the online gaming industry.
With a supportive regulatory environment, a growing iGaming infrastructure, and a fantastic quality of life, Cyprus offers an exciting and rewarding destination for those looking to take their iGaming careers to the next level.
Here are seven superb reasons why you should consider moving your iGaming career to Cyprus.
#1 – A booming iGaming sector
The iGaming industry in Nicosia is experiencing significant growth, making it an exciting destination for job seekers in the field. According to recent reports, Cyprus has over 100 licensed iGaming companies, ranging from start-ups to well-established businesses. This growth is driven by a supportive regulatory environment that encourages innovation and investment in the industry.
Moreover, Nicosia has become a hub for iGaming, with many major players in the industry establishing their presence in the city, creating a vibrant business community with ample employment opportunities. Many of these companies are expanding their operations, creating new jobs for skilled professionals. As a result, you can look forward to plenty of career advancement opportunities in a fast-growing industry.
#2 – High salaries and low tax rates
One of the primary reasons why many people consider a move to Nicosia for their iGaming careers is the high salaries that are available. With Cyprus' iGaming industry growing, there has been an increase in demand for experienced professionals, leading to highly competitive compensation packages being offered by major iGaming companies in the region. It's also important to note that the cost of living in Cyprus is relatively low, making the salaries even more attractive.
In addition to high salaries, Cyprus offers a favourable personal income tax rates. This means that those who relocate to Nicosia for their iGaming career can keep more of their earnings. This is especially appealing for professionals looking to work in a high-paying industry while also minimising their tax obligations.
#3 – Excellent quality of life
Nicosia offers a high quality of life to its residents. This charming city is steeped in history and culture, with a wealth of ancient landmarks, museums, and architectural marvels waiting to be discovered. You'll also love the buzzing food and nightlife scene, with countless restaurants, cafes, and bars to indulge in.
And with warm, sunny weather year-round, you'll have plenty of opportunities to enjoy outdoor activities like hiking and water sports, as well as explore the stunning nearby beaches just a short drive away. What's more, Nicosia boasts a welcoming culture and low crime rate, ensuring a safe and comfortable home for you and your family.
#4 – Easy access to Europe and the Middle East
Cyprus is strategically located between Europe and the Middle East, making it an ideal hub for those who want to work in the iGaming industry. The country has excellent transport links, including two international airports and a major port. This connectivity makes it easy for iGaming professionals to travel for work and enjoy everything that Europe and the Middle East have to offer.
Cyprus is also a member of the European Union, which provides individuals with access to a wider range of career opportunities across the EU, as well as the ability to travel and work freely within the EU. With these advantages, Cyprus offers the perfect balance of opportunities, connectivity, and a cosmopolitan lifestyle for those seeking a dynamic career in the iGaming industry.
#5 – Fantastic healthcare and education systems
Cyprus boasts a top-notch healthcare system, with world-class public and private hospitals and clinics available to all. The government-funded public healthcare system offers free or low-cost medical care to citizens and residents.
In addition, Cyprus offers an excellent education system with a range of public and private schools as well as several renowned universities. Whether you're looking for a quality education for your children or want to pursue higher studies yourself, you'll find plenty of options to choose from in Cyprus.
#6 – Supportive business environment
In addition to its stable political climate and supportive legal framework, Cyprus also has a strong focus on innovation. This means that iGaming companies in Nicosia have access to a large pool of qualified and skilled workers, which is essential for the growth and success of the industry.
The technology sector in Cyprus is also booming, with a particular focus on fintech and blockchain. This has created exciting cross-career opportunities for individuals with skills and experience in these areas. With its supportive business environment and skilled workforce, Cyprus is an ideal location for those looking to grow their iGaming career and work in a thriving industry.
#7 – Attractive relocation packages
Many of the iGaming companies in Nicosia offer relocation packages to help new employees make the transition to their new home as seamless as possible. These packages can include assistance with finding housing, transportation, and help with navigating local bureaucracy.
It's important to note that Cyprus is a relatively affordable destination to live in, especially when compared to other European cities. Rental costs for apartments are reasonable, and the cost of living is generally lower than in other European cities. This makes it easier for iGaming professionals to transition to living in Nicosia without experiencing too much financial strain.
Are you looking for an iGaming job in Cyprus? Connect with Exacta Solutions today. Our expert recruiters are committed to helping you secure your dream iGaming job and providing you with valuable relocation advice.