21 Dec 2020
3 Amazing iGaming Hubs Totally Worth Emigrating To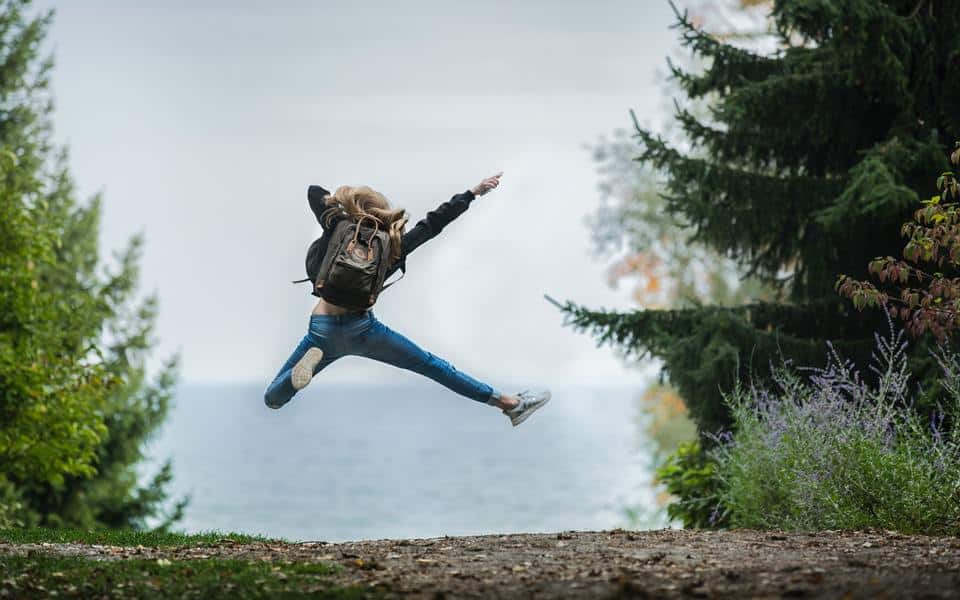 iGaming has truly become a global industry, with many established brands operating from several HQs located across different countries and continents.
One of the major draws of working within online gaming is that it gives ambitious globetrotters plenty of exciting relocation opportunities on top of the endless possibilities to fast-track their career.
Of course, moving to a new country for a new job is a big plunge to take. There are so many factors to consider, which may seem daunting. Thankfully, the Exacta Solutions team is here to help you narrow down the search. Over the years, we've built up an enviable network of professional iGaming contacts and associates all across the world. Here, we explore three of today's most attractive iGaming hubs and reveal the benefits they offer that make them worth emigrating to.
1. The Nordics
It's a well-known fact that Scandinavia is one of the most successful and most popular online gambling regions in the world. Sweden in particular remains a major hub for many of the industry's largest betting operators, games developers, and payment providers. In fact, some of the most renowned casino and sportsbook brands, including Betsson, LeoVegas and Kindred Group, were all founded here.
Recent years have seen tighter gambling regulations introduced across the Nordics, which has somewhat stifled the industry's all-conquering boom. That said, the region remains a huge player within the global industry. Gambling revenue in Sweden alone amounted to €591.1m in the third quarter of 2020. If you're looking to learn from the best within the iGaming industry, then the Nordics are a great place to head.
Aside from its gaming heritage, Scandinavia offers amazing benefits. The countries here boast crisp air, stunning scenery of fjords, mountains and waterfalls, and a fascinatingly rich history of Vikings and royalty. While you can expect to pay higher tax rates than other places in Europe, you also get to reap the benefits with free healthcare and education. For example, Swedish schools and universities are free for EU citizens. So, it's a great option should you wish to further your education while working. Scandinavians also generally enjoy a healthy work-life balance, with a focus on high standards of living where citizens are empowered to live life to the fullest.
2. Malta
Located in the middle of the Mediterranean, Malta is a tiny island that has steadily grown into an iGaming powerhouse. The island's remarkable success in the industry boils down to its convenient central location, robust regulations, and respected licensing bodies. In fact, Malta was one of the first countries in the European Union to regulate remote gaming through setting up its own Malta Gaming Authority (MGA). The high standards maintained by this respected gambling authority has contributed to Malta's strong reputation in the online gambling sector. After many years of leading the way, Malta remains a hub for innovation within the industry and has seen many big players and well-known brands flock to open HQs on its shores. As of 2020, it is estimated that Malta has become home to more than 250 iGaming brands, which employ upwards of 6000 full-time employees, a large percentage of whom are international expats.
So why have so many been willing to relocate to little old Malta? First of all, don't let its size deceive you. Malta may be small but it delivers big benefits to expats, including 300+ days of sunshine; beaches and bays within easy reach; an increasingly multicultural, cosmopolitan community; a thriving nightlife and cultural calendar; not to mention favourable tax rates and a fantastic national health care system. What's more, most iGaming companies here have continued to implement great employee benefit schemes, such as personal career development, health club allowances, team events, and more. All things considered, it's no wonder that saying "yes" to Malta has become an exceedingly easy choice.
3. Bulgaria
Bulgaria is increasingly being singled out as one of the next major online gaming hotspots. While this Balkan country is very much viewed as an emerging player within the industry, it has seen growing interest from operators looking to set up shop here ever since the Bulgarian parliament opted to amend its gambling laws in 2013 to lower gaming taxes and fees. As such, the Bulgarian gaming market is already estimated to be worth in the region of €350m. As more and more operators seek to enter the Bulgarian market early to make their mark, the local iGaming industry is expected to expand at a rate of 20% each year to reach €550m by 2025. Figures aside, that boils down to a lot of potential for amazing online gaming job opportunities.
Additionally, there are plenty of other major perks to emigrating to Bulgaria. First of all, Bulgaria operates a fixed tax system at a rate of 10% for individuals. On top of the excellent taxation, the country enjoys a very low cost of living. On average, cost of living in Bulgaria is around 50% lower than in the United Kingdom. Many products and services are sold at significantly cheaper prices, while eating out at bars and restaurants is a sure-fire bargain. Restaurant prices are below half the average for the entire EU. Bulgaria also enjoys an excellent schooling system, and boasts many international schools, which are ideal for expats as they allow children to continue learning from the curriculum that they had started in their home countries.
Finally, there's also Bulgaria's stunning natural beauty to consider. The country enjoys true seasons, making its picturesque mountains and ski resorts ideal for winter, while summer is the perfect time to head to one of the many sandy beaches circling the warm waters of the Black Sea.
Based in Malta, Exacta Solutions is ideally positioned to assist you seek employment in Malta, Bulgaria, the Nordics, and countless other iGaming hubs. Get in touch with our team today to find your dream job in your dream country.