19 Nov 2021
iGaming Key Function Roles: Explained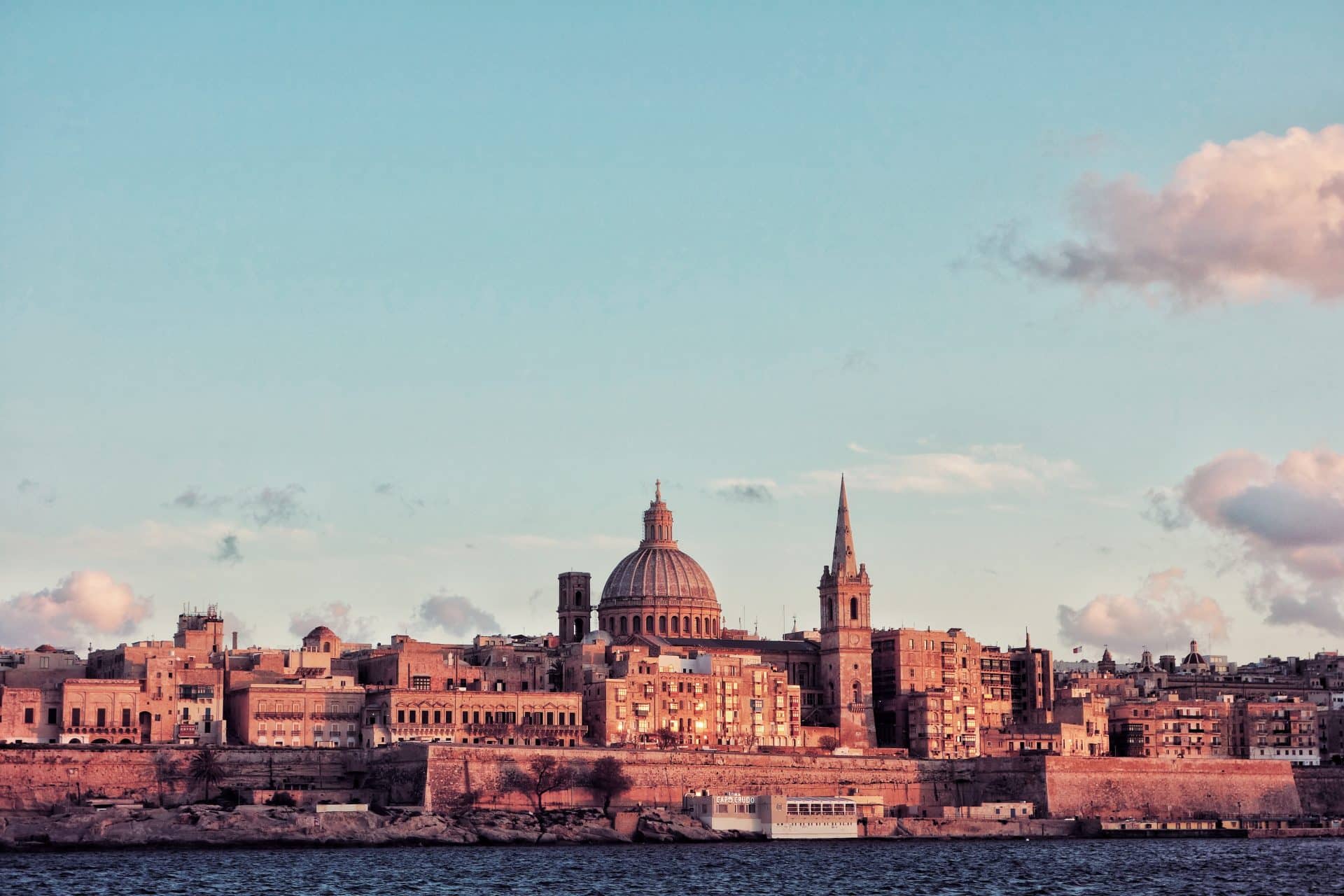 The Malta Gaming Authority (MGA) regulations identify 7 B2B and 8 B2C Key Function roles that must be filled by iGaming companies. Each Key Function has its own set of requirements that the candidate is obliged to fulfil in order to take on the duties and responsibilities of the respective role.
The Key Function roles include:
1. CEO: The Chief Executive role
2. COO: Operations & Finance management
3. Head of Compliance
4. Head of Legal
5. DPO: Data Protection Officer
6. MLRO
7. CTO Technological affairs (including CISO responsibilities)
8. Internal audit
CEO: The Chief Executive role
Role Description:
The CEO is responsible for ensuring company costs remain within budget, as well as recruiting and retaining key team members as identified in the business plan defined by shareholders. The director role facilitates the operational management of the company. Aside from being responsible for teams and operation management of business results, sales, and marketing based in Malta, the CEO must also oversee contractors outside of Malta. Furthermore, the CEO works closely with all other company departments, including Legal, IT, Accounts, Shareholders, and external partners and suppliers.
Key Responsibilities:
Determine annual gross-profit plans by working hand in hand with the Chief Sales Officer to implement sales strategies and analyse trends and results.
Put sales goals in place by forecasting and developing annual sales quotas for different sections within the company.
Work on improving client satisfaction by liaising with production, design, and other stakeholders.
Create targets to help improve growth and productivity for individuals, the team, and the company.
Sustain sales volume and revenue/profit targets by keeping abreast with current developments, changing trends, economic indicators, and competitors.
Devise and put in place the general digital marketing strategy.
Manage strategies.
Ensure enough resources are present within the company (people, equipment, etc.).
Work alongside other managers to devise a long-term company strategy.
Establish business plans and strategies to achieve goals.
Work as the administrator of all tools used to run the business and operations (such as Slack, GSuite, etc.)
Travel internationally, to attend industry trade shows and connect with business associates.
Act as the legal representative of EPC Masters.
Manage office budgets, keep track of costs, prepare daily and monthly reports.
Keep up relationships with partners/vendors/suppliers/banks.
Take on responsibility for all HR functions, promoting performance, welfare, and company values.
Handle all contracts, work permits, leases, H&S, and Director duties in collaboration with the Legal team.
Oversee all office management, including asset management, utilities, maintenance, and organise internal and external events.
Represent the company at external events.
Knowledge and Experience:
Minimum of 6 – 10 years of experience working as CMO/COO/CEO, with notable experience in Affiliate Marketing/Account Management/Digital Marketing and managing a team.
In-depth knowledge of diverse business processes and strategy development, ideally acquired by having run a business.
Good understanding of research methods and data analysis techniques.
The ability to reflect on your performance and its influence on the company's success, excellent knowledge of databases and information systems.
BSc/Ba in Business Management or relevant field; MSc/MA will be considered a plus.
Fluency in English, strong leadership skills, outstanding organisational and time management skills.
Tremendous communication and interpersonal abilities, mature emotional intelligence, clear vision and the ability to improvise.
Positivity, loyalty, and investment in the company culture, ability to work independently and as part of a team, patience, firmness, and flexibility, ability to prioritise and multitask
Professional and discreet character.
The above description is indicative and may vary from one organisation to another.
COO: Operations & Finance management
Role Description:
The COO is responsible for optimising the company's operating abilities whilst employing strategies to enhance customer satisfaction. This consists of overseeing the operational processes and day-to day business operations as well as ensuring exceptional customer experience. Several internal departments, including Payments and Fraud, Customer Service, Business Analyses, and Project Management, will report to the COO.
Key Responsibilities:
Work on strategic planning and resource allocation for business operations, hand in hand with the Executive team.
Lead strategies that will direct the company's future and automate processes to be more efficient and scalable.
Head organisational expansion activities and ensure business continuity; establish goals targeting performance and growth.
Develop, establish, implement, and improve operational business processes and policies.
Handle the execution of strategies, particularly strategies related to operational priorities, conflicts and reporting timelines, as well as track success of key strategic projects with stakeholders.
Make certain that all customer facing departments are up to quality standards of output and direct them in their processes.
Confirm that all operational departments are up to date with new strategic goals and guide them to achieve their goals by making the needed operational changes.
Establish performance and operational goals that are tied to long-term goals, for each department.
Create and monitor business performance reporting systems to make sure goals are accomplished.
Track department performance and compare with performance goals to ensure that progress is being made.
Lead the company's operating capabilities to exceed customer satisfaction and retention, as well as company goals.
Help determine the teams that need to collaborate to develop and put in place new operations procedures whilst working in tandem with all the relevant areas.
Introduce upgraded processes and innovative technologies to develop a strong and stable workforce.
Collaborate with management regarding the implementation of these improvements.
Assist the CEO with other duties on an ongoing basis as required.
Skills and Qualifications:
Passion and knowledge of the industry; a proactive attitude, strong organisational and negotiation skills.
Excellent project, planning, change and time-management capabilities and a demonstrated ability to lead people and get results through others.
Familiarity with IT/Business infrastructure, outstanding verbal and written skills, and experience working with staff on all levels.
In possession of a University degree.
Knowledge and Experience:
The ideal candidate would hold five years of operational management experience with a minimum of three years' experience working within a senior management executive role, with general management, project management and budgetary oversight.
The above description is indicative and may vary from one organisation to another.
Head of Compliance
Role Description:
The Head of Compliance is responsible for advising the company's senior stakeholders, as well as overseeing the compliance team and providing assistance and advice where necessary. This role is a high-profile one.
Key Responsibilities:
Protect the compliance prospective and remain up to date with all regulatory changes happening within the industry.
Disclose all market and legislation changes with the relevant stakeholders.
Assist and offer guidance on things related to legal and compliance on a day-to-day basis.
Review and/or draft policies and procedures relevant to applicable regulations.
Knowledge and Experience:
Ability to work in a fast-paced environment.
Have the expertise and gravitas needed to advise senior stakeholders.
Possess the ability to advise and interpret regulatory requirements with ease.
Have experience working with a large portfolio of clients.
Certificates in AML/CFT training & past experience within payments and fraud detection are considered a plus.
The above description is indicative and may vary from one organisation to another.
Head of Legal
Role Description:
The Head of Legal is required to advise the team on a variety of legal matters, while protecting the company. The Head of Legal must lead the team to successfully carry out lawful business operations and supply clients with the best legal expertise and advice possible. Strong initiative, excellent management, and leadership skills as well as sound business acumen are needed for this high-profile role. The Head of Legal should hold knowledge of both Maltese and international law. Furthermore, the ideal candidate will be familiar with the Malta Gaming Authority and other gaming regulatory bodies globally.
Key Responsibilities:
Develop and direct corporate legal strategy, to advance and safeguard the company's affairs.
Develop and lead internal audit and corporate compliance programs and keep the day-to-day company compliance running smoothly.
Supervise all delivery of legal services to achieve corporate targets, strategies, and priorities, including gaming regulatory framework, AML matters and EU data protection.
Sustain corporate relations with the relevant governmental bodies and regulatory authorities in Malta and across Europe.
Head regulatory and risk-management and keep abreast with new legislation, regulatory and compliance updates.
Guide the CEO and other senior corporate officers on matters related to service agreements, frameworks, and other relevant agreements.
Take a proactive approach to the business and engage in its evolvement by presenting initiatives aimed at supporting commercial targets.
Assist in forming the general management policy as a member of the executive management team.
Lead a small team of corporate counsel and compliance managers, while continuing to provide legal services as a fully participating member of the team.
Draft and negotiate a range of contracts with great efficiency, a strong attention to detail and commercially appropriate risk management.
Knowledge and Experience:
The Head of Legal must hold a recognised degree in Law from an accredited law school or University.
At least five years of experience working in a corporate legal position, preferably as a Senior Lawyer, within a fast-paced, fast-evolving and dynamic environment.
The above description is indicative and may vary from one organisation to another.
DPO: Data Protection Officer
Role Description:
The DPO is responsible for leading data protection practices whilst designing and supporting data protection awareness. Excellent communication skills, together with expertise in data protection laws including an in-depth understanding of GDPR, are required for this role. The DPO is the main point of contact for staff and regulators on issues connected to data protection.
Key Responsibilities:
Keep abreast with legislation and execute privacy impact assessments.
Develop, maintain, and implement a data protection and privacy risk framework and processes.
Supervise the implementation of controls to make sure all is GDPR compliant and deal with internal and external audits.
Ensure breach investigations are executed and incidents are handled and reported to management, the IDPC, and data subjects as needed.
Act as DPO in carrying out the requirements stipulated in Article 39 of the GDPR to keep the business and customers' data safe.
Work hand in hand with the legal & compliance team on a range of compliance related tasks, including license applications, implementation of compliance requirements, supplier contracts, customer complaints and disputes, and audits.
Knowledge and Experience:
Great interest in data protection and relevant qualifications
Proven track record of data protection best practices and expert knowledge of GDPR
The above description is indicative and may vary from one organisation to another.
MLRO: Money Laundering Reporting Officer
Role Description:
The MLRO role is a high-profile role applicable to B2C licensees only. The ideal candidate will be responsible for ensuring compliance and offering guidance for all Anti Money Laundering (AML) and Counter Terrorist Financing (CTF) legislation, regulations, and rules.
Key Responsibilities:
Interpret, communicate, and apply AML/CTF legislation, regulations, rules, and guidance.
Handle unique projects/programmes requiring AML/CTF stakeholder input.
Broaden your understanding of AML/CTF risks across the business and pass these on to the appropriate governance committees or executive leadership.
Act as the Key leader on AML/CTF-related training and communication of AML/CTF initiatives and changes.
Lead initiatives and attain others' cooperation through education, conducting presentations, communication and influencing others, including upper management as needed.
Upkeep relationships with other business functions and work hand in hand to preserve best practices for AML/CTF.
Knowledge and Experience:
Degree level of education or higher.
Previous work as a MLRO, having handled a large and diverse range of clients or at the minimum, previous work experience in a senior AML position within a licensed institution for at least 3 years.
Outstanding knowledge and understanding of Money Laundering and Terrorist Finance regulations.
A professional qualification by a qualified body is a plus.
The above description is indicative and may vary from one organisation to another.
CTO Technological affairs (including CISO responsibilities) 
Role Description:
The CTO is expected to provide exceptional technical leadership to assist in all aspects of the business. The role requires constant communication with team members, company departments, stakeholders, and third-party members to guarantee products and internal services are working efficiently. The CTO should be well-versed in present technological trends, familiar with a range of business concepts, be able to think strategically and have strong business acumen.
Key Responsibilities:
Set a vision for how technology will be used in the company.
Improve on technical aspects of the company's strategy, making sure it is aligned with the company's business goals.
Make sure that the technological resources meet the company's short and long-term needs.
Identify research and development goals.
Lead and manage the technical teams to deliver software, infrastructure and architecture that meets the needs of the company.
Identify timeframes for the development and deployment of all technological services.
Make executive decisions on behalf of the company's technological requirements.
Act as a mentor to heads and team members.
Take responsibility for leadership and day-to-day management of direct reports, including performance reviews.
Assist departments in resolving relevant issues and adopt and retain a consumer-focused viewpoint and support in the delivering of IT projects to market.
Handle technology budgets and time frames.
Develop and manage all networking safeguards to decrease any risk of external breaches, and stay on top of security measures to keep client information safe
Build quality assurance and data protection processes and oversee KPIs and IT budgets to evaluate technological performance.
Remain up to date with technology trends and developments.
Take note of stakeholders' feedback to perform the necessary improvements and adjustments to technology.
Confirm all technology practices adhere to regulatory standards for the company's markets and licences.
Pass on technology strategy to partners and investors.
Form part of the Senior Management Team.
Oversee design and changes to the platform architecture.
Manage the technical architecture strategy and delivery.
Work with the teams to create and sustain standards of code quality and best practice across the organization.
Implement and ameliorate internal ITSM and SDLC processes.
Take responsibility for the company's IT and Development.
Handle any other task assigned by the Deputy CEO/CEO.
Knowledge and Experience:
Bachelor's or higher qualification in computer science or a related discipline.
Strong experience in managing teams of 30+ software and infrastructure engineers.
Strong experience in project management and agile methodologies, having managed multiple parallel projects with short deadlines.
Strong experience in setting up automated testing and CI.
Outstanding knowledge and experience of development and QA processes, including DevOps practices.
Proven experience in software development architecture where PHP is considered an asset.
Ability to display pro-activeness, and the expertise in translating business strategy requirements.
The strength to multi-task and switch between contexts promptly, motivated by a fast-paced and highly entrepreneurial environment.
Ability to take initiative, while keeping in mind the accountability and leadership responsibility that encompasses.
Possess an approachable personality with strong communication and interpersonal skills.
Have a genuine interest in supporting people and finding creative solutions.
The above description is indicative and may vary from one organisation to another.
Internal Audit
Role Description:
The role requires an experienced individual to join a talented team and assist in the delivery of risk management services through systematic and disciplined approaches. The Internal Auditor will be tasked with increasing the value of and enhancing company operations, ensuring all procedures are working seamlessly.
Key responsibilities:
Carry out internal audit procedures and work within the established time frames, while maintaining adequate documentation.
Implement the Internal Audit Plan, helping combine the internal audit work program and developing the internal audit scope.
Plot systems, recognise weaknesses, and supply methodical business recommendations to ameliorate existing internal corporate governance structures and internal control procedures.
Evolve project plans and monitor their progress; prepare and maintain status reports and schedules, track milestones/deliverables and dependencies.
Put together any relevant reports and summaries to make certain that all information is passed on to interested parties, including senior management, department heads, and external regulatory bodies, within a timely manner.
Evaluate the efficiency and effectiveness of operations including non-financial cycles.
Report to senior and draw up internal audit reports that showcase the results of the work performed.
Take on the responsibility of looking into any suspicious activity reported by the client and third parties and pass on the information to management.
Follow up on outstanding recommendations.
Support and train junior members within the team.
Take on any relevant tasks assigned to you, to support the work of the Advisory Unit.
Knowledge and Experience:
MQF Level 7 qualification in Accountancy or Bachelor of Accountancy (Honours) or completion of an ACCA/similar certification.
Knowledge of Accounting with a background in IFRSs.
Strong analytical skills and the enthusiasm to master new business processes across different industries.
Strong report writing skills, paired with an eye for detail.
Excellent communication skills, strong integrity and respect to fellow employees and clients alike.
An optimistic outlook and preparedness to work in a dynamic, cross-disciplinary team
The above description is indicative and may vary from one organisation to another.
Exacta Solutions is working alongside legal partner AE to immediately provide key persons for the roles of compliance, legal, internal audit, and data privacy, who already meet the new MGA requirements.
AE has been supporting clients for more than two decades and assist businesses in the iGaming community to smoothly navigate and implement the necessary changes that come with this development.
Contact Exacta's specialised recruiters who will help in the processing of recruiting key personnel who fulfil all updated prerequisites for the remaining roles.
View our open vacancies to plan your career change.