27 Dec 2021
5 Exciting iGaming Trends To Look Out For In 2022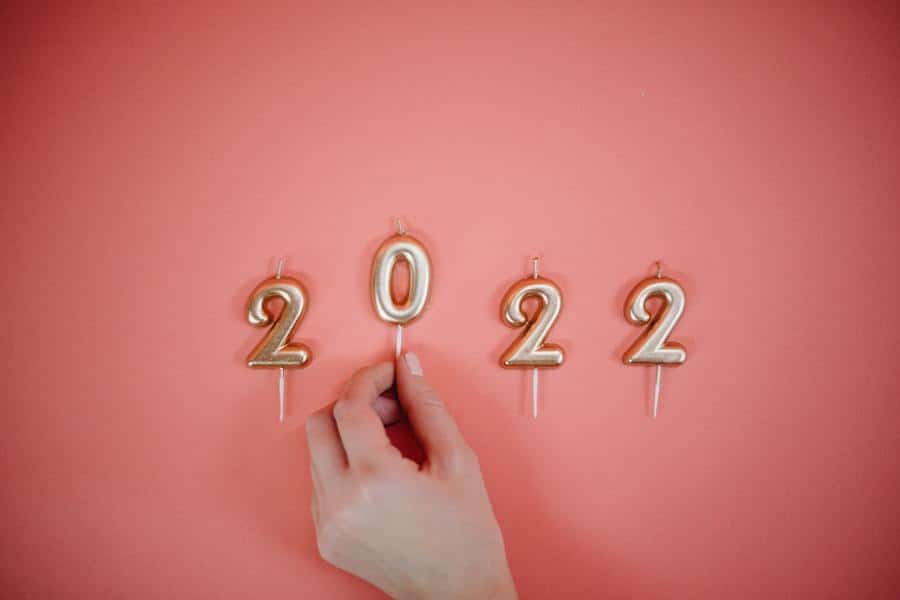 Explore the biggest iGaming trends set to shape the industry in 2022.
The iGaming industry is ever-evolving. As tech moves forward, so does the online gambling industry. Online casinos and sportsbooks have come a long way since arriving on the market in the early 2000s. Today, iGaming has evolved into a juggernaut that has become one of Europe's biggest employers and economic contributors.
Moreover, iGaming is still growing. Many countries are just beginning the process of legalising online gambling within their jurisdiction. There are also more players than ever before thanks to innovations such mobile gaming and faster Internet speeds.
Every year brings with it new and exciting changes to iGaming, and 2022 will be no different. Here, we look at some of the trends which are set to leave a mark on the industry throughout the year.
1 – Virtual Gaming
Will 2022 be the year when virtual gaming makes a splash? Things are certainly moving in that direction. The first VR casinos have already landed, and while everything's still in experimental stages, it's looking likely that more iGaming brands will start to adopt this technology into their offerings.
There's no question that VR offers a truly immersive online casino experience. VR allows plays to don a special headset which places them within a vibrant and interactive world of games. The possibilities of this technology are endless and it's no surprise that it's expected to be the next big thing in iGaming.
While VR tech and gear remains pricey, costs have dropped significantly compared to previous years. With more people looking to engage with new experiences due to pandemic-related lockdowns, 2022 might prove to be year zero for a brand-new era of casino gambling.
2 – Greater focus on mobile
Mobile gaming has been a big part of iGaming's evolution over the last few years. Experts continue to point towards mobile gaming as being the future of the industry. Even more games should be playable on mobile devices, and many online casinos are looking to launch their very own casino mobile apps within the year.
Furthermore, with 5G speeds becoming the norm in most parts of Europe, gaming on your phone has never been easier or more seamless. Casino developers are taking advantage of these progresses to create slots and games designed specifically for mobile devices. Some operators are even offering welcome packages exclusively to their mobile clientele to help establish their mobile presence even more.
Searching for your dream iGaming job?

Check out our open VACANCIES today.
3 – Further gamification
More and more casino brands and gaming developers are looking to innovate on the core slots product. For years, slot games have remained fundamentally the same, with the only real innovations taking place through graphics and design features. Down the road, developers are looking into futher gamification possibilities. These could include features such as duels between players, experience points, and side quests that will add flair to the online gaming scene in 2022 and beyond.
4 – Heavier crypto adoption
Cryptocurrency is a huge topic in online gambling circles right now. Bitcoin and the gang are making a splash in casinos, with new sites racing to add crypto transactions. The market for cryptocurrencies is growing and they've managed to enter many facets of our lives thanks to the safety of the blockchain and instant transactions.
Currently, no e-wallets can truly match the speed of crypto deposits and withdrawals. They're lightning fast. It's also becoming easier to connect your crypto wallet to make deposits rather than using your bank account to start playing with real money. Crypto adoption on the iGaming market is set to really come into its own in 2022.
5- Live dealer slots
The iGaming industry is always looking for ways to make the online betting experience more exciting for players. Besides gamification aspects and speedier transactions, iGaming brands are also looking to introduce new types of games to entice players.
While live dealer table games have been an industry staple for many years now, a recent innovation has been live dealer slot games. These online offerings introduce a live dealer within the graphics of a slots-style gameplay. Gonzo's Treasure Hunt and Sweet Bonanza Candyland have already been massive hits, and the selection of live dealer slots is set to grow over the coming year.
For more iGaming industry insights and job resources, SUBSCRIBE to the weekly Exacta Solutions newsletter today.