11 Mar 2020
Kick-starting the Industry's Start-ups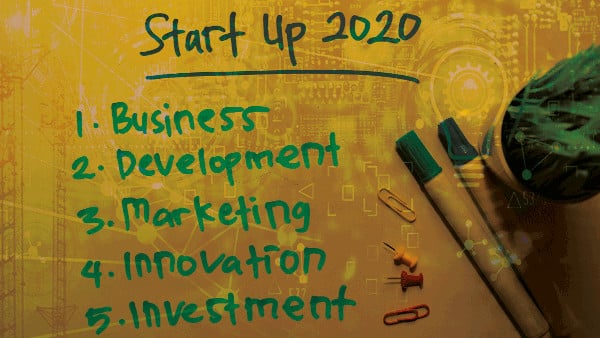 First published in iGaming Business, Issue 120
With so many agencies already flooding the igaming recruitment market it's easy to think the sector has reached saturation point. On the contrary, at Exacta Solutions, we feel we are a rare commodity.
Based in Malta, Exacta Solutions launched earlier this year and provides comprehensive recruitment and consultation services within the online gaming industry, with a special focus on new and growing businesses. The team has more than 25 years of combined experience in executive recruitment, business operations and finance – all gained firsthand in the cut and thrust of the fast-paced igaming sector.
With such pedigree, it's little wonder more and more start-ups are seeking Exacta's expertise to set their brand on the path towards success.
Hit the ground running
Start-ups continue to be a very attractive market to operate in. They are more flexible. They can act faster in their decision making. They're also a breeding ground for blue-sky ideas and innovation, which push the industry ever onward. The downside is that by their nature, start-ups are limited in resources, meaning they can too often crash out of the race before they've barely begun.
That's precisely where Exacta comes in. Our broad range of services are tailor-made to help start-ups hit the ground running. There's no onesize- fits-all approach here. Exacta personalises the process every step of the way, bringing the right people and talent together for businesses to flourish with ease.
It's who we know
Setting up any business requires you to wear many hats. And you have to consider all of the myriad igaming minutiae, from company set-up and licensing; legal advice, accounting and tax affairs; to more practical concerns such as office space, technology and web presence. Exacta streamlines the process, taking care of all of these elements so you don't have to. We continue to point start-ups in the right direction, helping them to minimise delays and avoid industry rogues.
And start-ups are just the start of it. Thanks to a vast network of professional contacts built up over years of industry experience, Exacta can also assist with mergers and acquisition, helping brands sell their business, acquire new companies, or raise capital for investment. Exacta can make all the necessary introductions to get things rolling.
Malta today, tomorrow…?
Being located in the heart of the Mediterranean means Exacta is ideally positioned to service other up-and-coming igaming hotspots. These include the growing African market, Spain, Italy, Portugal, Germany, Austria, Switzerland, UK, Ireland, Scandinavia, the Commonwealth of Independent States, the Balkans, and the Gulf countries.