29 May 2021
Get Your Business M&A Ready In 6 Easy Steps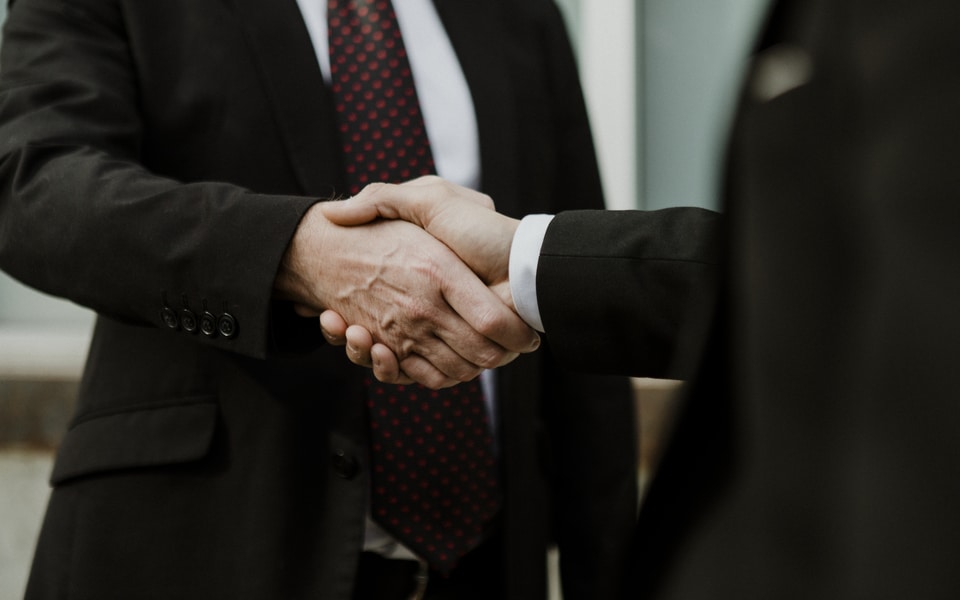 Mergers and acquisitions (M&A) is a term describing the process where companies consolidate through a financial transaction.
Mergers and Acquisitions are commonly seen as a significant step in a business' journey to financial and operational growth. There are many reasons why companies may seek an M&A. These could range from gaining greater market share and expanding a company's reach to benefiting from the expertise of highly experienced leadership teams.
If a business doesn't plan its M&A with care, however, it can easily risk losing the advantages it hoped to gain. Ensure your company enjoys a successful M&A transaction with these six easy steps.
1. Clarify your M&A goals and objectives
Businesses contemplating pursuing an M&A deal should set out by first asking themselves what they hope to achieve through the transaction. Is it simply a question of maximising the value of your business at the optimal moment? Is maintaining the corporate culture after the merger important? Do you wish to remain involved in the running of the organisation in any way? Clarifying your goals at the outset will make it easier to seek out buyers whose values align with yours, resulting in a smoother and more efficient M&A process for all involved.
2. Plan succession in leadership roles
As a private business owner or CEO of your company, it is essential to consider how dependent your company is upon your leadership. If you are planning to step away from the business entirely after an M&A, potential investors will need to be confident that the business can continue to run efficiently as well as gain momentum in your absence. Otherwise, they may feel as if they're being asked to invest in a sinking ship that's lost its captain. That is why it's important to plan succession in the management hand-over early on. Put in place talented leaders and experienced management who can carry the business forward with confidence and vision.
3. Keep on top of your finances
It's crucial for your business to be able present detailed and highly accurate financial information that takes into account monthly results, forecasts, and any financial variances or anomalies. That's why it's important for businesses to have thorough accounting structures and reporting systems in place, led by an accomplished Financial Control Officer. You do not want to appear as if you're cobbling together last-minute reports. The sooner you get on top of the finances, the easier it will be to make a compelling case as to why your business is an enticing proposition for investors.
4. Communicate your business story
While potential investors will undoubtedly comb through your financial history in great detail, there is more to a successful M&A transaction than just the numbers. Your story also has the power to influence a buyer in their decision making. Take the time to compose a compelling brand story that showcases why your business is an unmissable investment. Outline your origins and the teams behind your organisation. Your mission and values. How far you've come along the years. Your triumphs and failures. Where you envision the business heading in the future. Creating a compelling business story that paints a full picture is a powerful tool that can capture a buyer's imagination and sell them on the idea that yours is the business to invest in.
5. Understand your true value
It is easy to dream up multi-million deals and romanticise the longevity and vitalness of your business. Sellers almost always believe their business is worth far more than what the market will bear. However, it's important to set realistic expectations early on. Do your research to better understand your business's true value. Analyse the market, economic trends, and previous M&A benchmarks relating to businesses of a similar size operating in the same industry. This will help determine what you can reasonably expect to achieve in best and worst-case scenarios.
6. Seek professional advice from Exacta Solutions
One of the trickiest aspects of any M&A is to dedicate sufficient time to the transaction, whilst ensuring your business continues to run efficiently. That's why it's recommended to seek a professional advisor to act on your behalf and ensure you avoid all the pitfalls of this time-consuming process.
Malta-based Exacta Solutions is uniquely positioned in the iGaming, FinTech, and IT sectors to facilitate Mergers and Acquisitions for businesses of all sizes. Thanks to our extended network of contacts, we can set up meaningful introductions, plan out a clear strategy, prepare financial projections and valuations, and provide a holistic range of services to achieve your optimal outcome.
Get in touch with Exacta Solutions today to begin planning your M&A with care.