07 May 2021
Simple Solutions To Support Mothers In The Workplace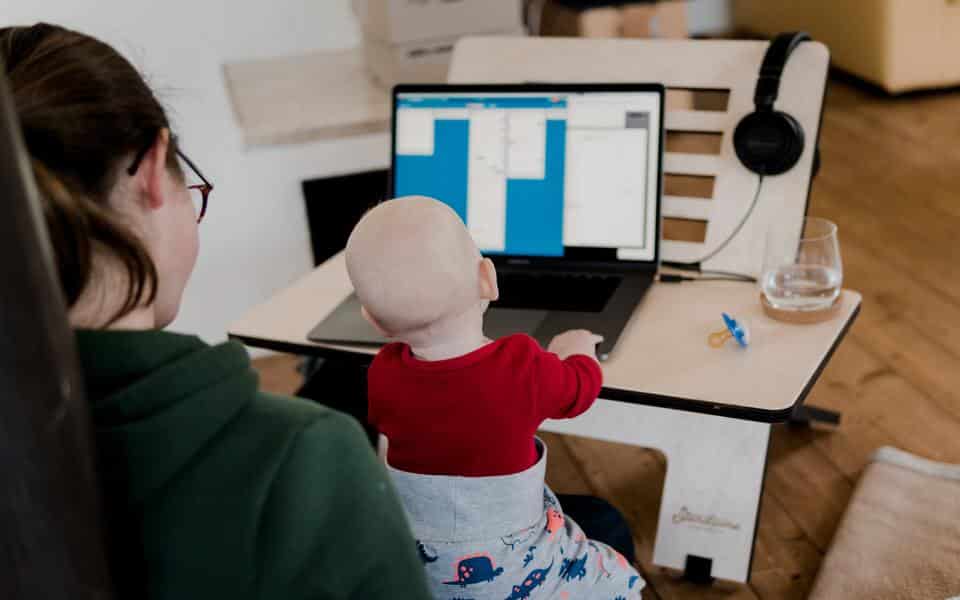 By fostering a mum-friendly company culture, businesses can do more to support mothers in the workplace.
More and more women are raising children while holding down full-time jobs. Despite this increase, little has changed in the workplace to accommodate working mothers and help them balance their profession with parenthood.
There are many common challenges mothers face when returning to work after maternity leave. These can range from struggling to find balance between being in the office and childcare, feeling guilty for spending time away from their children, to even more serious issues relating to mental health and depression.
By taking a more forward-thinking approach, companies can do a lot to support mothers within their organisation. Here are a few easy steps to foster a mum-friendly company culture that helps women succeed at home and in the workplace.
Set up benefits that appeal to working mothers
Often, a company's stance towards newly expectant mothers in their workforce is to cross that bridge when they come to it. However, cultivating a work environment that is openly supportive of working mothers in the long-term can improve a company's chances of retaining and attracting talent.
Whether they're parents or not, candidates are increasingly looking to join companies that champion a healthy work-life balance, including the ability to raise children without it compromising their careers. It's important to implement creative, feasible solutions that will have tangible benefits for mothers and parents-to-be. These could range from work-from-home opportunities and having on-site childcare service to setting up digital forums for mothers within the company to chat and support one another.
Parent-friendly incentives not only support working mothers within your team, they're also important decision clinchers for parents-to-be. Having such measures in place will demonstrate to mothers that, by joining your company, they'll be empowered to build a career and raise their children.
Introduce flexible working hours
Raising children inevitably creates many unpredictable situations that play havoc with the working week. Most young babies don't sleep through the night, meaning mothers are still adjusting to sleep deprivation when they return to work after their maternity leave. Furthermore, kids fall sick, school-related activities pop up along the scholastic year, emergencies continue to crop up. It's not always possible for parents to plan ahead by using their entitled leave.
One easy solution for companies to better support working mothers is to introduce flexitime. Flexible working hours make it easier and less stressful for working mothers to fit their working schedule comfortably around their kids. Mothers will feel more at ease when they know they can be where they need to be for the children, without it being a major issue for the company. Once the kids are taken care of, it's easier for parents to get on with the job and make up for any missing hours in their own time.
Create mum-friendly spaces in the office
While some companies are insistent that mothers return to work imminently once their maternity leave is over, they fail to create spaces that accommodate new mothers in the office. Your company may wish to consider providing a private, quiet room within the building for nursing mothers to breastfeed or pump. Having a dedicated room that is appropriately set up, is a great way to build a company culture that is truly supportive of new mothers.
Another mum-friendly benefit is to have an on-site nursery at the workplace. It may not be feasible to have an office nursery open all year round. But it could be incredibly convenient for parents during specific times of the year, especially during school holidays or hours when there's nowhere to drop their kids off. Knowing their children are nearby can be especially reassuring to new mothers, allowing them to focus more on their job.
Foster a workplace community that cares
Arguably, the most important step a company can take in supporting working mothers is to maintain open lines of communication and create a sense of community that is supportive of mothers. During maternity leave, it's a nice gesture to check in with new mothers every now and then, see how they're holding up and whether the company can provide any assistance.
It's also helpful when companies set up a plan of gradual reintegration for women returning to the company following their maternity leave. Perhaps it's possible to ease them back into the workflow with a few weeks of working on reduced hours. Dedicate time to reorientation by providing an overview of how the business has progressed in their absence so they'll be adequately caught up.
Directors and senior management should remain empathetic and understanding of the challenges working mothers face. As some women may feel embarrassed to ask for assistance or special considerations, it's important for the company to reach out to mothers and ask whether they can be of help in any specific way. By creating holistic solutions geared towards their challenges, working mothers will feel more valued and understood in the workplace, resulting in increased employer loyalty and stronger organisations.
Need help with developing workplace policies that benefit working mothers and parents? Contact Exacta Solutions today.