11 Aug 2020
5 Tips To Excel At Your Online Interview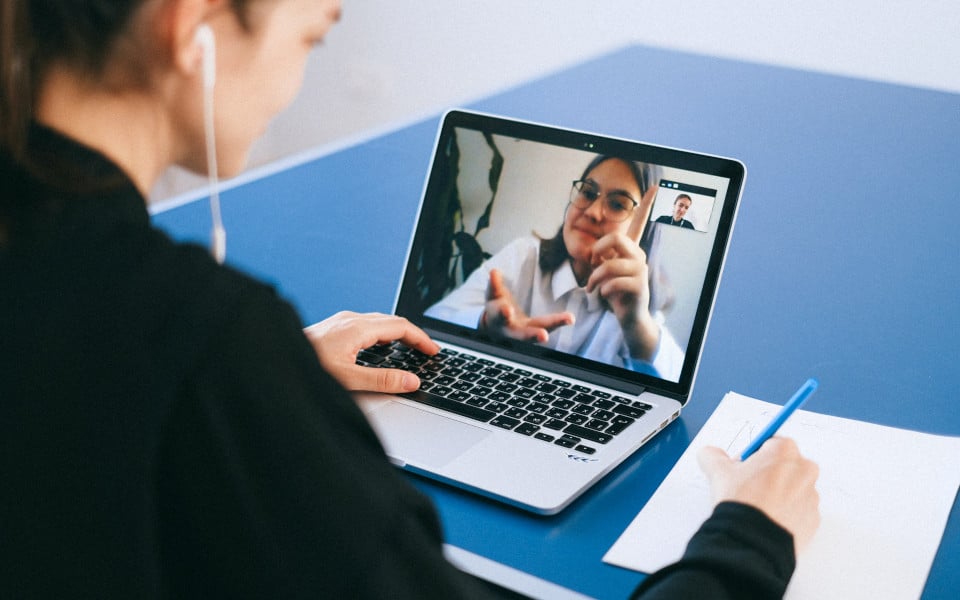 This may prove to be the year when the working world finally transitions lock, stock, and barrel online. In many industries, especially in gaming and finance, remote working is fast becoming the norm. And this shift is also occurring within recruitment. More and more hiring managers are turning to virtual technology to screen candidates and conduct job interviews.
For the job seeker, some considerations remain the same as any face-to-face interview. You want to dress for the part. You want to be well-prepared. You want to be punctual. However, the online interview also throws in a few curveball challenges that if not considered in advance, may just cost you the job.
Don't fret. The Exacta team has you covered. We've collated five online interview tips that will set you on the path to make a great impression and pass your videoconference interview with flying colours.
1. Test your tech in advance
The trickiest part of the online interview is that you are at the mercy of your technology. Most interviewers will forgive a technical niggle or two. Still, you don't want to give the impression you're badly prepared. So be sure that everything is properly setup beforehand.
Confirm the videoconference app you'll be using with the recruiter. Is it Skype, Zoom, Teams? If you don't have the application, download and install ahead of time. Keep your username and password handy. All these apps are pretty simple to use, but if you get stuck there are countless online video tutorials to help you out. Also, check that you've give the software the relevant permissions to use your laptop's camera and audio feeds. You don't want to start the interview and realise in a panic that the recruiter can't see or hear you. On the day of the interview, log-in nice and early for a dry-run test call. You should now be all set to impress.
2. Consider background and lighting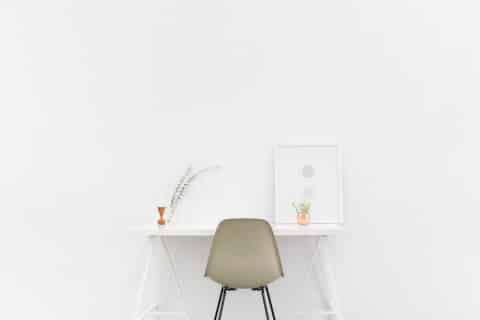 You should be the star of your interview, not the designer wallpaper or fascinating bookshelf behind you. So choose a neutral, uncluttered background where to position yourself. Don't sit on your bed. It gives a poor impression. Select an appropriate, low-backed chair that will keep you sitting upright. No one likes a sloucher.
Also, check the lighting of the room. If there's a window, great! Natural daylight is ideal, so long as you don't sit with your back to the window, which will create a silhouette effect. If a room with a window isn't an option, check that your ceiling lights don't shroud you in shadow. It may be wise to add a lamp or two on either side of your face for a more natural effect. Be sure to keep any light sources out of the camera's view.
3. Limit distractions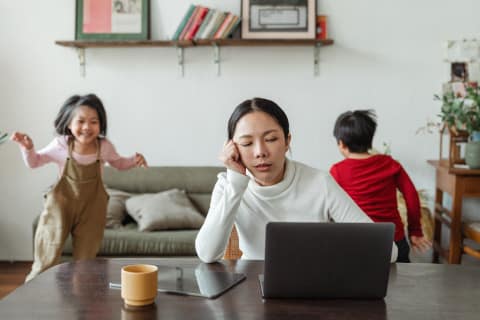 Make it easy for yourself to remain concentrated by removing any distractions. Sit in a quiet space where no one can disturb you. We all love our kids and pets, but where possible ask your partner or a friend to mind them while you're taking your important call. A job interview can be a stressful situation. You want your focus to be 100% on the matter at hand.
Keep your phone on silent and turn off any desktop notifications. You don't want your attention drawn to any incoming messages or emails. Most interviews last between 30 minutes to an hour. It's a relatively short amount of time, which can have a huge impact on your life. Be sure to give it the focus it deserves.
4. Use notes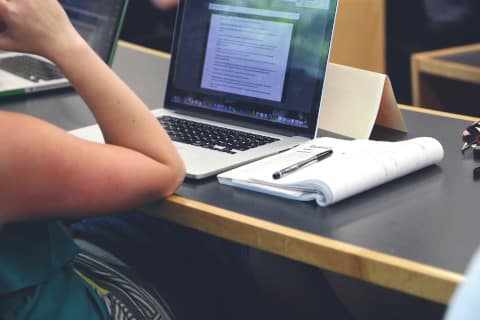 The best advantage of the online interview is that you can use a cheat sheet. Spend time beforehand compiling notes. Research the company and the position you've applied for. Brainstorm and draft answers to the most common interview questions – your strengths, your weaknesses, why you want the position.
As the interviewer can't see what's not on camera, you can leave your notes open during the video call. Size your video call and document windows so they fit comfortably side by side. Format the text with bullet points and highlights so it's super easy to navigate. You don't want to make it obvious that you're reading out pre-prepared answers. Then if you find yourself stuck, you can rest assured backup is at hand.
5. Bonus technical tips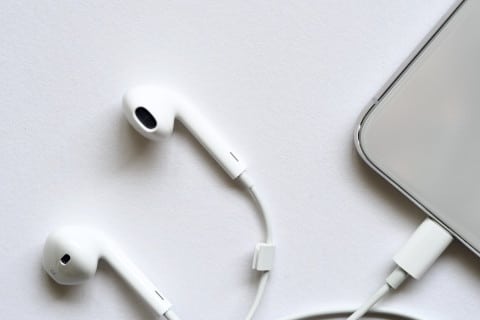 A few extra online interview tips concerning your technical setup. Invest in a decent pair of earphones with a microphone for better audio clarity. Your laptop may have an in-built microphone but this is likely to pick up ambient noise and create feedback loops, making it difficult for the interviewer to understand you. Again, make a test call using your earphones to guarantee everything is functioning.
Finally, unless it's an absolute emergency – such as your laptop crashing minutes before your interview – avoid using your phone. No one wants to conduct a video interview over hand-held shaky cam. Plus, there's more risk your phone's connection will drop mid conversation. Your laptop or desktop is much more of a safe bet for a smooth sailing interview call.
For more recruitment advice, introductions and referrals, and even online interview tips tailored to your next video call, be sure to contact Exacta Solutions today.