01 Sep 2022
Quality Professionals Will Have the Comfort to Dictate Labour Market Conditions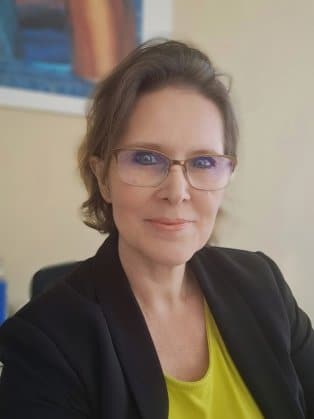 Rositsa Velikova, Recruitment Manager at the Bulgarian office of Exacta Solutions, explains the specifics of the labour market in the IT sector with Economy.bg.
Rositsa Velikova is Recruitment Manager at the Bulgarian office of Exacta Solutions. The company is celebrating its third anniversary, and over this period we have built a reputation as a trusted partner with an in-depth focus in recruitment within iGaming and other technology industries. Rositsa Velikova has a background in communications and media. Over the past 10 years she has devoted herself to the recruitment of staff and has serious experience in the IT sector, as well as in the recruitment of staff for various industries, including middle and senior management level positions in Bulgaria and across Europe. She worked as a recruitment consultant in the UK for several years and after returning home, she headed a regional recruitment agency serving clients in various sectors across Europe. Prior to joining Exacta Solutions, she was on the talent acquisition team of one of the leaders in the online casino industry – Evolution.
Economy.bg contacted Ms Velikova to discuss the specifics of the IT job market and the demand for managers.
What does the IT talent market look like?
The market is dynamic, competitive and global – a trend that started a few years ago and in the years of the pandemic was finally established fully. It is the IT sector that responds fastest to change, to the need for fast and flexible solutions, both with the products and services it offers, and the way it works.
Is it difficult to find the right person for a specific position in this sector?
Difficulties usually come when companies are not flexible enough to respond to the trends and requirements of professionals. When there is an adequate response, a realignment of the way and organization of work, there is no such problem. What I mean is, when a company encounters difficulties in finding certain candidates, then it should pay attention to the requirements that eligible candidates for a certain position put forward. Whether it's remote work, flexible working hours, contract work – we should always be able to react when we have found the professional with the skills, qualities and experience we're looking for, but for example, our internal rules and way of working are out of sync with what he or she prefers. The rapid response, interesting projects and facilitated selection process currently give a competitive advantage in the the fight for talent.
Which type of professionals are most in short supply?
In general – the experienced. This is because of the competition and the great choice that good professionals have globally. Of course, the trend continues to be that the greatest demand is for developers, but also in the iGaming and FinTech industry, where we are strongest, people with combined qualities are needed. Nowadays IT companies value professionals who not only possess knowledge and skills in their respective technologies, but also have very good knowledge of their sector and technologies, and they are also looking to hire those who can concentrate on providing the best business value of their high quality services or products. The so-called soft skills are increasingly weighing on hiring decisions. Specialists in the sector are increasingly looking for a work environment and culture that is adequate to their understanding and needs.
Specifically for the Bulgarian market, I can say that it is difficult at the moment to find experienced QA outreach engineers who are ready to change their jobs. Positions requiring knowledge of blockchain technology and crypto trading are becoming more and more in demand.
On a European scale, we currently have clients waiting for experienced Ruby on Rails and Go developers to join their teams. Also challenging are positions such as DACH Country Manager for the UK, VIP Manager for the casino industry and CEO for a payments provider company.
What about managers and executives in the sector?
As I mentioned a while ago, there are many open positions for middle and senior management in our clients, and with them the emphasis is also on combined skills and experience and so-called "soft skills", which are essential for the successful entry into the culture and dynamics of IT companies. In the most dynamically developing industry, such as IT, it is normal for competition for managers to be strong.
For example, one of the positions we are working on requires both excellent knowledge of the FinTech products in which our client specializes, as well as experience in their application in the online betting sector. In addition, qualities of a team player are sought, with good sales skills and knowledge of international markets. As I mentioned, beyond professional experience and qualifications, the factors that determine a candidate's suitability for a particular position can often be found in the so-called "no-go zones" soft skills. That's why I think it's probably those soft skills that are the hardest to find.
What is the most frequently sought profile by employers – what experience and skills are sought most?
Of course, it is very difficult to generalize. The trend to look for loyal quality professionals who are increasingly proficient in technology and able to perform complex functions seems to be continuing. Also, more and more of the companies we work with are entering new markets and this is a new challenge for them.
We currently have requests for experienced Java, Full Stack, Frontend React/Angular and Ruby on Rails developers as well as QA engineers across the EU. The good thing for both IT professionals and companies is that the remote working model is increasingly being adopted by both sides.
This has opened up the market and companies based in Bulgaria are far from being limited to hiring in Bulgaria. Of course, there is still the issue of relocation of employees from other countries within and outside the EU – an issue that is usually decided on a case-by-case or position-by-position basis.
This is also true for our clients who have offices outside Bulgaria and have turned to our specialists. In working on some IT positions, we often have the opportunity to search for suitable candidates in the countries where our clients have companies, as well as discussing contractor options.
What is the most important quality for an IT professional from your point of view?
In my opinion, the most important thing is for a specialist to like what he does, to like the products and the industry he is targeting. As in most professions, in the IT sphere it is important to love your work, to have a team spirit and to be ambitious and consistent. For our clients, it is also mandatory to have a good understanding of the English language.
What causes specialists in this sector to change jobs?
Usually, specialists who do not see any prospect for their development in a company decide to change jobs – development both as specialists and purely career-wise, and of course – better remuneration remains one of the main motivating factors. Team and company culture are also in the top three motivators for a change in the workplace in my opinion.
How long does an IT professional stay in one workplace?
In almost all industries now, working for years at the same company is rare. Particularly in the competitive IT sector, it's normal for professionals to see opportunities they don't find in their current position as new offerings and new companies come on line. So I can hardly speak about the average duration, but you will meet people who change positions and therefore companies in a year – year and a half, and you will find those who after more than 5 – 6 years work in the same company and consider a change, but under strictly specific criteria and quite high requirements.
What will the IT sector look like in our country in 5 years?
This is quite difficult to predict, but surely quality specialists will have the comfort to dictate labour market conditions.
This interview was originally published on Economy.bg