16 Dec 2022
Returning To Your Job After A Lengthy Break? Get Into The Right Mindset With These 5 Top Tips.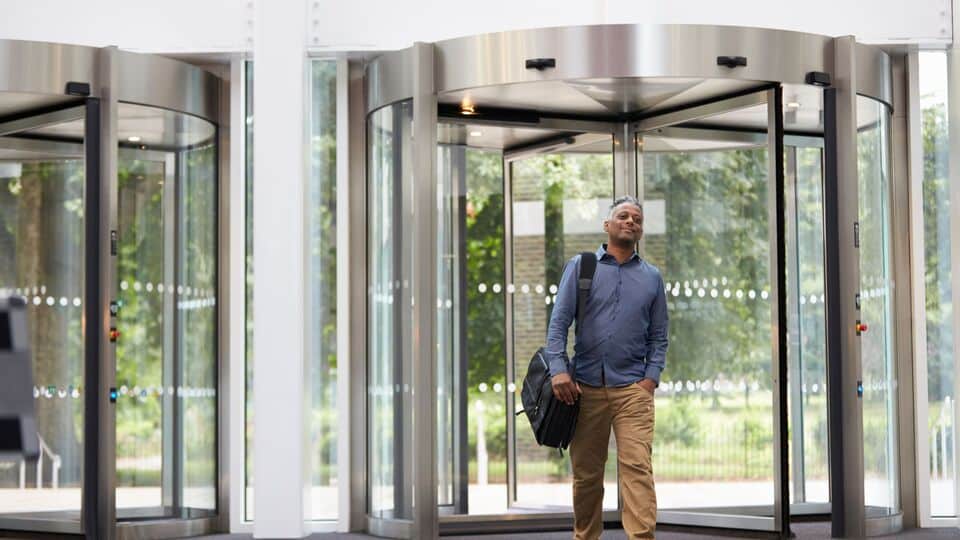 Return to the workplace with confidence by following these practical steps.
There may come a time in your career where you choose to take a long leave of absence from your job. Today, many employers understand that life, with all its twists and turns, must sometimes take precedence over work. And should you have a good relationship with your employer, there's every chance they'll agree to save your spot for your eventual return.
There are many reasons why people choose to take a lengthy break from work. These could include:
• Maternity or paternity leave
• A sabbatical
• Severe illness or a serious operation
• Dealing with bereavement
• Returning to school or university
• Taking time to travel the world
• A number of personal or family issues
Whatever the reason for taking a break from your career, whether it was planned or unplanned, the prospect of returning can be daunting. You may feel entirely out of the loop and rusty skills-wise. After a long absence, you'll likely be faced with significant changes or updates that will have impacted your role. It will also take some time to re-adjust to a job routine with stable working hours.
If any of the above feels familiar, then it's important to know that you aren't alone. Many people go through the exact same misgivings when they begin their return to to work. So, if you want to ease back into the working world feeling prepared and confident, follow these easy steps.
1 – Re-familiarise yourself with your industry
Most industries today evolve at a fast pace. So, whether it's been a few months or a few years, chances are you're going to need to catch up on all that's been happening in your line of work while you were away. Read up on any latest news on industry-related websites and blogs. Research any emerging trends and technologies that have been having an impact on your profession. Scroll through your company's social media feeds and news portals to gain a clear picture of any recent events or updates. All this prep will go a long way in helping you re-familiarise yourself with your job.
2 – Freshen up your skills
On a similar note, be sure to brush up on any essential skills, software, and knowledge that are crucial to your role. Often, heading back to work is a bit like riding a bike after a long time. You're bound to get the hang of it soon enough. But it doesn't hurt to give yourself something of a refresher course beforehand. You may even stumble across new skills or ways of doing things which are entirely new to you. If that's the case, why not opt to follow a Udemy course, YouTube tutorial, or an instructional book to bring yourself up to speed. There are plenty ways to upskill without heading back to school or busting the bank.

3 – Touch base with colleagues
Another great way to enter back into the fold is to get in touch with colleagues and managers. Perhaps you could visit the office and join the team for a lunch a couple of weeks before you officially start again. As well as being a great opportunity to catch up with people on a personal level, you're bound to get a better feel for recent company news, projects, and any important changes that will affect your return. This could also be a great time to meet new faces you'll be working with.
4 – Ease into your workload with a few smaller tasks
If it's been a while since you've last had a steady work routine, it may be wise to ask your manager to ease you back in with a few smaller tasks. The last thing you want is to head back to the office to be faced with a Goliath project from the get-go. Working on a small-scale job will help refamiliarise you with your core duties, typical processes and workflows between your team, as well as point out any gaps in your knowledge that may require further research. Hopefully, after you've crossed off one or two small projects, you'll be all set to take on a bigger challenge like a pro.
5 – Never be afraid to ask for help
Yes, this may not be your first rodeo, but that's not to say you should be expected to fit right back in without missing a beat. Whenever you feel lost or stuck, reach out for help. There could be a whole range of new updates and ways of doings things which were simply not in practice when you were last at the company. It will naturally take a little time for you to adjust and adapt, and your employer will be mindful of this fact. So, don't fret or feel anxious. If you want to ensure you hit the ground running sooner rather than later, be sure to get the guidance you need to overcome any obstacles in your way.
For more insightful workplace tips, be sure to check out our extensive guides and articles in our Candidates Resources.