26 Sep 2022
5 Benefits Of Investing In Employee Training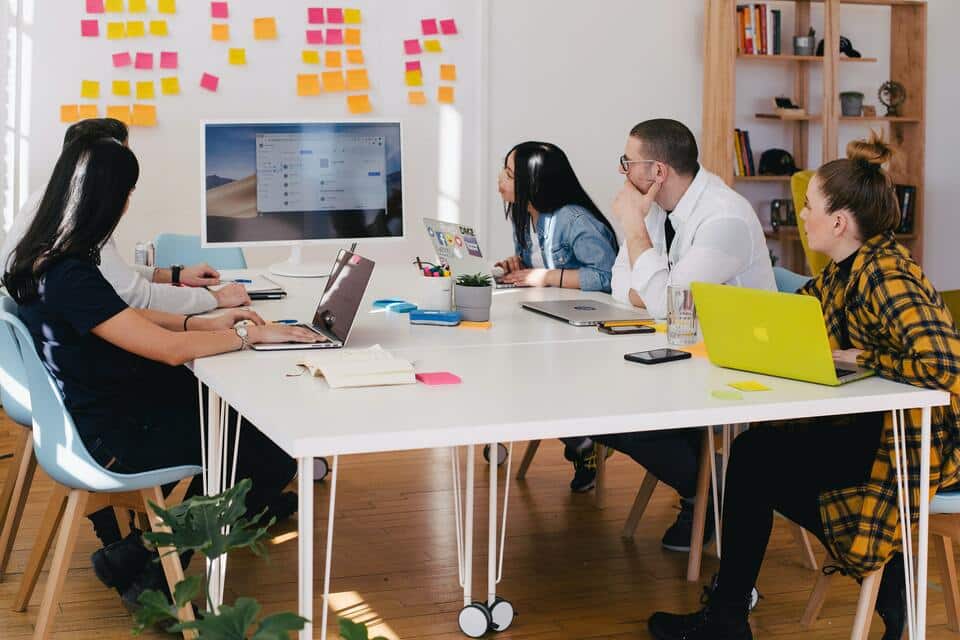 Investing in staff training benefits both employers and employees
They say that in business, you get out what you put in. That maxim also applies to the investment you pour into your people. Growing a successful business is about more than simply developing a successful product or service. It's also about fostering a reliable, skilled, and committed workforce who can collectively help the company to grow stronger and more resilient over time.
American business magnate Henry Ford once famously said that: "The only thing worse than training your employees and having them leave, is not training them and having them stay." This couldn't be more apt in today's competitive climate. Stagnation in ideas and skills is the death of any business wanting to thrive in this increasingly global business landscape.
Furthermore, employees are increasingly looking to work for companies that are willing to invest in ther career development and help them move up the corporate ladder. Not only will not investing in your staff hurt your business, it will lead to a loss of top talent as more employees look elsewhere for jobs that actively support their long-term career growth.
Naturally, investing in training and development of staff costs money. Some businesses may feel this is money that could be put to better use, especially as there are no guarantees that employees will stay on in the long run. But there are plenty of unseen benefits that make investing in employees a must for any modern business.
1 – Employee training reduces turnover
High turnover is a serious problem for any employer. That's because it means you're wasting money on constantly hiring new people who then have to be trained from scratch in order for them to familiarize themselves with your company's way of doing things.
As such, training existing employees is a much better investment. It ensures there's greater consistency within your workforce with people who are intimately knowledgeable about all aspects of your business over a longer stretch of time. Ultimately, investing in your existing workforce will cost much less than hiring new employees. It also means you're benefitting from a more specialized workforce that can apply their new skills and knowledge directly to strengthening your company.
2 – Training creates a competitive advantage for your company
In today's competitive environment and the advent of the fourth industrial revolution, which is fuelled by rapidly changing technologies and processes, it's essential for any company to keep up with all the latest trends that directly affect their business. These not only include online technologies but also shifting consumer patterns, digital marketing trends, new mobile applications, automation processes, and so much more.
Highly trained and skilled employees who can comfortably adapt to changing technologies are vital to a company's growth and development. By providing development and upskilling opportunities, you'll be arming your people with the tools and knowledge to be more productive and effective in their jobs. This also means they'll be able to provide a better and more efficient service for your customers.
3 – Career development programs attract better talent
Your company's training and development programs form an integral part of your employer branding. This will help you create a more positive reputation in the job market as an organization that cares for its employees' growth and provides plenty of opportunities for them to progress in their careers.
Today, there are more and more job portals where candidates are invited to leave reviews of their employers. A positive or negative review can greatly affect your company's reputation in the market as well as the quality of talent you're attracting. By investing in your people, you're essentially creating ambassadors for your business who will be happy to promote working for your company to their peers and network.
4 – Training creates more possibilities to promote from within
Another direct benefit of employee training is it gives employers better options to promote from within. Hiring for senior roles externally is always something of a risk and research shows that external hires tend to perform worse than those promoted from within. Furthermore, external managerial hires tend to cost employers more through higher wage demands and greater potential of them leaving the company in the short term.
Promoting proven talent, who you have trained to excel in their role, is always a safer bet. Such employees tend to appreciate your confidence in them and will work harder to maintain that trust. And as they have risen through the ranks to take on this position of greater responsibility, they'll know the operation of the business inside and out and can get on with the job more efficiently.
5 – Training increases employee engagement
Ultimately, investing in your employees helps them feel valued. And a valued workforce is more likely to be engaged at work. This drives employees to want to achieve more as they can see that their contributions are being rewarded. In fact, many studies have shown that employee training programs not only enhance skills and knowledge but increase productivity and motivation in the workplace. All in all, this leads to a happier workforce that is more likely to go above and beyond to contribute more to your business's success.
For more insightful guides and tips to grow a stronger business, SUBSCRIBE to the Exacta Solutions newsletter today.