12 Nov 2021
6 Simple Steps To Change Careers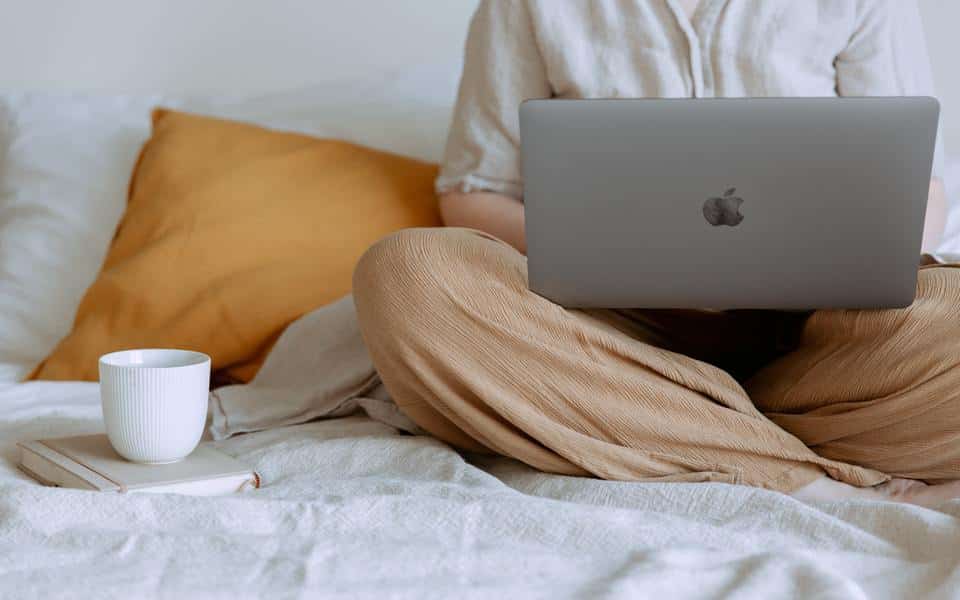 If your job and life goals are at odds, then a career change could be the best thing for you.
Not everyone is lucky enough to know what it is they want to do in life from a young age. For most people, it takes a few tries until they stumble upon a career choice that is truly fulfilling for them.
While it can be daunting to make a sidestep job move, the good news is that it's possible, especially if you have the right attitude, determination, and a strategy to help you succeed.
Start planning your dream career change in six simple steps.
1. Reflect on your decision to change careers
Changing careers is a big step. So, it's important to really take stock and consider your reasons for wanting change. Before you make a decision, it's helpful to list all the current pros and cons of your job to understand what you want to do next. Do you wish to remain in a similar role but break into a new industry? Or are you keen to take on a completely new challenge? Do you have a passion which you can turn into a career? Figuring out what job satisfaction looks like to you will help you determine your ideal job.
2. List your transferable skills
A career change inevitably means you'll need to learn new things. But there are undoubtedly many skills you already possess which can easily be transferred into a new role. Whether it's your project management credentials, teamwork, critical thinking, or ability to deliver a slick presentation, all these can contribute to your success in securing a new position elsewhere. Understanding your strengths and what you have to offer will help you make a compelling argument as to why you deserve a chance in your new career.
3. Decide on an action plan
After all the contemplating and research, it's time to make a concrete plan. Outline the goals that will help you achieve your career change. Such milestones could range from attending relevant workshops, taking online courses, going to networking events, looking into internship possibilities, and building up a portfolio of work that will showcase your initiative. An actionable plan will give you an incentive to not lose heart and keep you on track to achieve your goals.
Are you looking to break into the iGaming industry? Then check out the Exacta Solutions guide to securing your first iGaming job.
4. Cross-skill and educate yourself
Some career changes will require specific certifications or educational qualifications. Thanks to online learning opportunities, there are plenty of options to cross- or up-skill while holding down a fulltime job.
And remember, educating yourself for a career change is about more than just acquiring skills. It also requires learning about the industry–understanding how it works, who the key players are, where the sector is heading in the next few years, etc. The more familiar you become with all things related to your dream job, the better the chance you'll have to make an impression when that eventual interview comes your way.
5. Update your CV, Cover Letter & Online Profile
When considering a career change, you will also need to think about how you to best present yourself to appeal to the industry. Your CV and cover letter will need to be tweaked to reflect the skills and education that is relevant to any job you apply for. This is a great opportunity to highlight all those transferable skills you listed, which could make up for any lack of industry-specific experience. Within your cover letter, it's important to hone a compelling narrative that indicates how you can use your previous work experience to your new employer's advantage.
Finally, you may also want to rebrand your professional social profiles and personal websites in such a way that appeals to your ideal employers.
6. Reach out to your network
Getting a break in a new industry with little experience can be tough. Yet sometimes, all it takes is one person to vouch for you. Your network will come in really handy here. Reach out to contacts you have and let them know you're looking for help and advice to change careers. You never know who knows who in the working world. That friend of a friend might be able to pass on a good word and land you a job interview. An interview that comes with a personal recommendation is always a great way to get a foot in the door. The rest is up to your hard work and determination. Good luck!
View our open vacancies and get in touch with Exacta Solutions today to plan your career change.