25 Jun 2021
How To Upskill & Break Into the iGaming Industry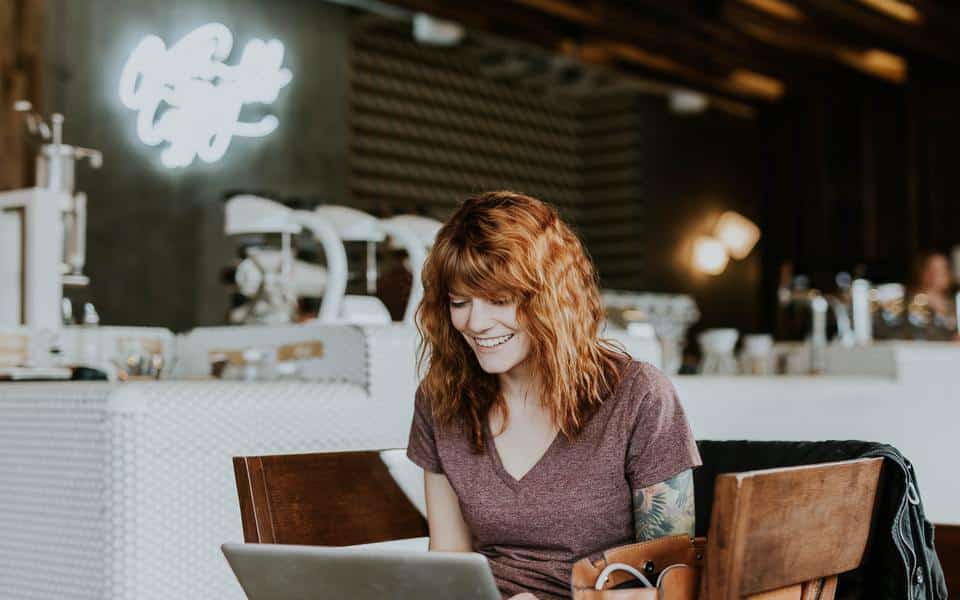 How to get your first job in the iGaming industry
You've probably already heard about all the amazing benefits and perks of working within the iGaming industry. From competitive salaries, travel opportunities, and the possibility to really fast-track your career, there are many great reasons why more and more people are looking to break into the industry.
For anyone completely new to the sector, iGaming may appear like a slightly specialist and opaque industry. So how do you even begin to get your foot in the door? You're in luck. Our handy guide is designed to set you on the path to securing your very first iGaming job.
Identify your skills and strengths
The good news is that even if you have zero iGaming experience, you probably already have some professional or soft skill that can be easily transferred within the sector. iGaming companies may appear mysterious from the outside. But a quick inspection of the types of roles the sector commonly recruits for will demonstrate that, beside a few specialist areas like Gaming Compliance and Responsible Gaming, every gaming brand is built on a few staple teams and divisions. While some companies will insist on specific experience within the industry, others are willing to invest in new talent so long as you can show the determination and core skills to flourish within the role.
To get you started on your search, here are just some of the most common departments most iGaming companies will include:
Customer care
Human Resources (HR)
Marketing
Affiliate Marketing
Content Team
Customer Relation Management
Anti-Fraud & Payments Handling
Gaming Compliance
Responsible Gaming
IT and Web Development
Product design
So have a look at what jobs are available out there. See what tickles your interest and make a list of the skills and talents you already possess that would make you a likely candidate and ensure you're already half-way there.
Familiarise yourself with the industry
Of course, having no experience in iGaming, should not mean having no knowledge of iGaming. It's easy enough to familiarise yourself with the basics of online gaming to show recruiters that you've already taken the initiative and are keen to get to grips with the ins and outs of the industry.
If you're completely new, it's essential to know that most online gaming brands are generally split across two major verticals: Casino and Sportsbook. Casino itself covers various gaming and betting modes, including video slots (which are digital versions of traditional one-arm bandit machines), table games (such as poker, blackjack, baccarat and roulette), and Live Casino (which are live video streams of croupiers hosting a variety of table games within a studio setup). Sportsbooks, on the other hand, cover a vast range of betting options on hundreds of sporting and entertainment events from across the world.
An understanding of the types of games on offer will already give you an indication of where your interests lie. You may also spot a potential way into the industry. For example, if you're a football fanatic with a wealth of knowledge on the sport, then perhaps you'd be ideally suited to write in-depth football related blogs for an iGaming company's Content Team.
There are also plenty of blogs and news portals, such as Trifecta Directory, which will keep you up to date with all the latest goings-on in various iGaming jurisdictions. Having a thorough knowledge of how the industry operates and the latest emerging news stories may prove to be useful in interview scenarios.
Take a professional course
The iGaming industry has grown and evolved so much, that today there exist dedicated academies specialising in iGaming certifications. These online and eLearning courses are ideal for candidates who wish to gain a more structured education taught by seasoned industry professionals. A quick Google search will bring up a variety of courses to choose from, including introductory classes covering online and land-based casino, sportsbook and lottery management skills, to more complex subjects such as regulatory frameworks, anti-money laundering procedures, and gambling advertising guidelines. A professional iGaming certification will not only give you invaluable knowledge, it's sure to make you stand out among recruiters.
Network and be persistent
Perhaps the most encouraging aspect about the iGaming sector to any new candidates, is that it's incredibly accessible and welcoming of new talent. There are very few, if any, gatekeepers controlling who gets to enter the industry. This makes networking a hugely effective tool to securing personal introductions within various companies. It's highly recommended to connect with iGaming recruiters, like the team at Exacta Solutions, who will be able to guide you on suitable roles currently available. If you know anyone already working in iGaming, even better. Get in touch with them and ask whether they're aware of any openings within their company. Many iGaming companies use a recommendation system for new recruits, so this could be a great entry point.
As the iGaming industry operates at a fast pace, there is typically a healthy turnover within most companies, so new job posts pop up frequently. Making yourself known to recruiters will ensure they'll be in touch with you as soon as they come across a role ideal for you. Persistence is also key. Put yourself out there, apply for as many roles as you can, and get into the habit of speaking to iGaming recruiters to learn the types of skills, knowledge, and people they're looking for. Good luck!
View our open vacancies and get in touch with Exacta Solutions today to kick-start your iGaming career.