24 Dec 2021
How Compliance & Regulation Are Shaping The iGaming Industry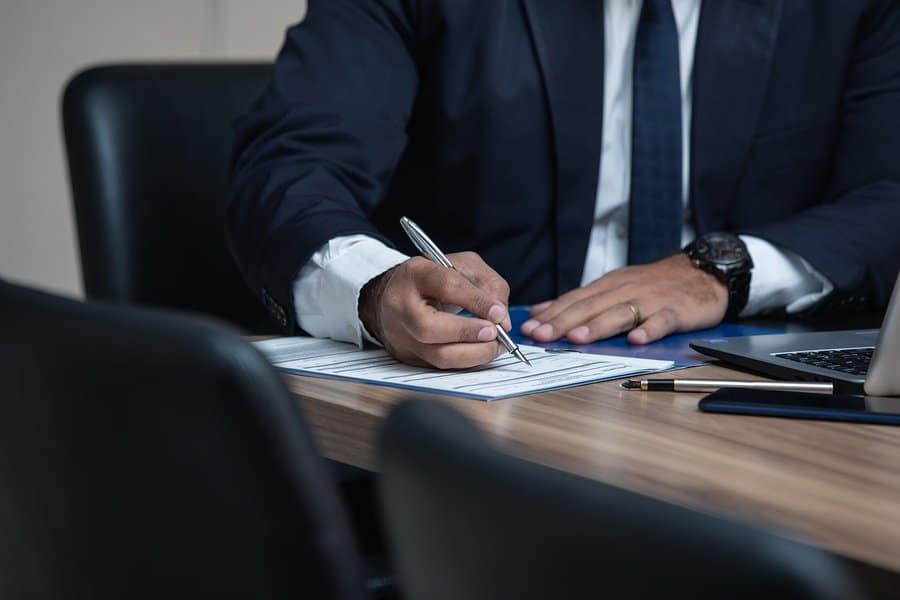 Compliance and regulation continue to shape the iGaming industry to create a safer and more responsible gaming environment for both players and operators.
As many gaming laws were passed before the rise of the internet, regulatory frameworks around the world have needed to adjust and evolve to keep up with the online betting landscape. Furthermore, even today, when iGaming is considered one of the biggest industries in the world, online gaming isn't regulated everywhere, and most gaming laws are outdated. Even in countries where gaming is regulated, the laws can often be quite loose. This has continued to create an urgent need for more robust rules to be introduced for each jurisdiction to abide by.
Here we take a look at some of the areas where compliance and regulation are leaving a positive impact on the online gaming industry's future.
A Change in Stance
Even until a decade ago, many countries took a stance that was outright against online gambling. iGaming was deemed dangerous, and governments acted to protect their citizens by refusing to regulate the industry rather than allow players to bet responsibly. However, as the iGaming industry has consistently proved it's a lucrative business generating billions in revenue, governments can no longer simply ignore it. This has resulted in a change of stance in recent years, with many international governments seeking to establish a regulatory framework for their own online gambling markets.
As a result, the wider industry has also become more transparent, with all online casinos required to provide players with relevant information regarding their licences, terms and conditions, payment processing times, fees, and more.
Social Responsibility
With the regulatory framework evolving, one big issue laws have wanted to touch upon is social responsibility. More specifically, governing bodies have asked online casinos to comply with tools and partnerships that help vulnerable individuals betting on their platforms. Problem gambling and addiction is a major issue within the online gaming industry, and many programs, such as Responsible Gambling and Gamstop, offer players the option to limit and self-exclude themselves from betting sites when needed.
All in all, this is a major step in the right direction. Previously, land-based casinos had no such initiatives in place. Today, these resources are becoming easier and more intuitive for players to access online. Players can usually get in touch with a casino's customer support for additional support. As many iGaming brands have a dedicated Responsible Gaming department, these professionals can offer players expert advice, resources, and help to combat any issues and challenges they face. There's no doubt that regulation and compliance are the driving forces behind these changes.
Are you interested in working in iGaming Compliance?
Relaxed Advertising Guidelines
For a long time, most regulatory frameworks in Europe didn't allow casinos to market their content freely. In the past few years, regulation has changed. Casinos have more freedom when it comes to content marketing. One notable example is TV ads – online casinos can now advertise bonuses and games in most European countries. Naturally, there are certain restrictions in place. For example, these ads cannot run during the day. But generally speaking, they are allowed to run and target specific markets so long as they aren't targeting underage audiences.
The Rise of RegTech
In recent years, RegTech has brought widespread change to the FinTech sector. iGaming is looking to replicate this success by adopting RegTech in its processes. RegTech is helping compliance teams keep up to date with regulatory changes by streamlining every aspect of the compliance chain. RegTech solutions combine cloud computing technology, AI, and machine learning systems to offer software-as-a-service (SaaS) models that help businesses meet various regulatory requirements. They are also speedier and more accurate than manual processes. All in all, RegTech will help online gaming companies create more thorough KYC and AML programs which safeguard their business, their players, and the reputation of the industry.
The online gambling industry has changed a lot in the past decade. Rather than looking to restrict or outlaw the industry, regulatory frameworks are looking to find ways to create a healthier and more responsible industry for everyone. The industry at large has already made great strides to becoming more compliant. By building on what has already been established, the future looks to be promising as more jurisdictions seek to use compliance and regulation to build stronger reputations among player bases.
For more iGaming industry insights , SUBSCRIBE to the weekly Exacta Solutions newsletter today.