17 Dec 2021
iGaming Jobs Spotlight: Compliance Roles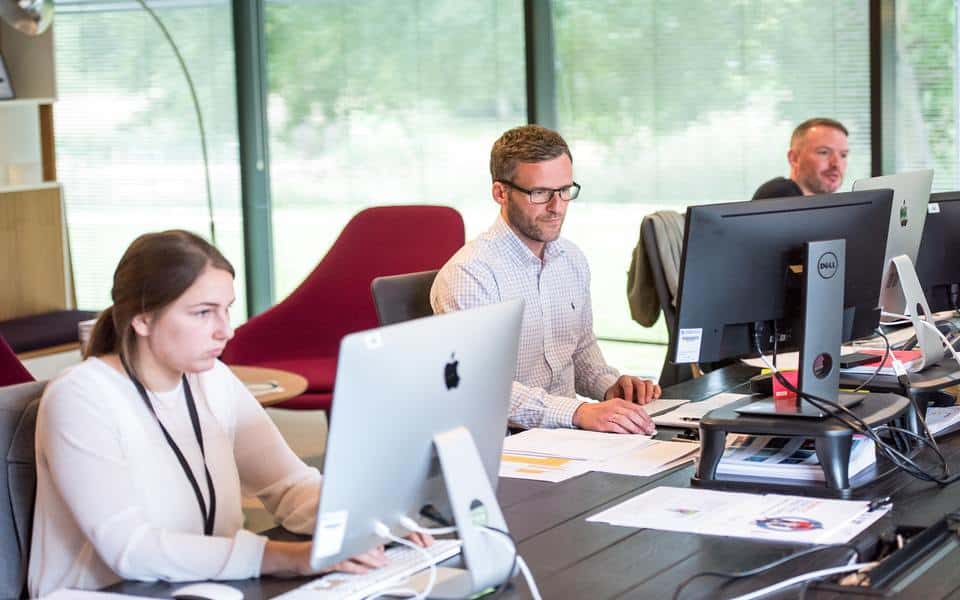 This month we look at the various roles available in iGaming compliance departments.
As one of the world's most lucrative industries, iGaming is more prone than most to fraudulent activities such as money laundering and other financial crimes.
Online gambling offers many opportunities for fraudsters to obscure the origin of money, a practice that is facilitated by the relative ease with which people can hide their identity online. As such, it is within an iGaming company's best interests to protect their brand from fraudulent actives being carried out on their platforms. Failure to do so has serious consequences, including licence revocations, million-dollar fines, not to mention major damage to a company's reputation among players and within the industry at large.
To help create a safe and responsible gambling environment, iGaming companies typically have a dedicated Compliance department. These departments are responsible for identifying and monitoring risks the company faces. They also implement comprehensive checks, controls, and protocols to protect the business in line with different jurisdictional rules and regulations.
As compliance personnel have such a huge responsibility to protect iGaming businesses, companies reward their compliance team with highly attractive salaries and plenty of opportunity for career development.
Types of iGaming Compliance Roles
Here are some of the most popular iGaming compliance roles commonly recruited:
Compliance Officer – Compliance officers ensure that the company is complying with all regulatory and legal requirements. As most iGaming brands operate in various jurisdictions, companies typically hire officers dedicated to specific markets. This is because each market requires specialist knowledge of its respective legal framework. Furthermore, regulations are constantly updated, and rules can vary significantly within each jurisdiction. It is the duty of compliance officers to work with management to identify and manage regulatory risk.
Technical Compliance Specialist –Technical Compliance Specialists take more or a leading role to ensure the company is compliant with regulations across the jurisdictions in which they hold gambling licenses. As such, technical compliance specialists support local compliance managers, offering guidance on technical requirements in their jurisdictions. The role also entails advising on the impact of regulations, drawing up required actions, and managing regulatory audits and certification projects.
Looking to break into the iGaming industry?

Then check out our TOP TIPS to secure your very first iGaming job.
AML Officer – AML Officers focus on the company's new and ongoing customer base to combat money laundering and financial crimes. As well as being up to date with relevant legislature, AML staff carry out thorough due diligence and KYC checks on their customers. They also investigate customer information using internal systems and publicly available data to identify risks and escalate any suspicious activity.
Responsible Gaming Analyst – Responsible Gaming Analysts ensure a safe gaming environment for both the players and the business. Specifically, these analysts oversee the wellbeing of customers, to minimise risk for vulnerable customers, spot underage gamblers, and identify potential addictive behaviour. The role usually requires a more direct approach, with analysts reaching out to customers to provide assistance and help as required.
What core skills do you need for iGaming compliance roles?
Candidates looking to take on a role within an iGaming compliance department should possess qualities such as:
An ability to understand and process complex online gambling legislation
Experience in financial services, accountancy, law, criminology, or compliance.
Knowledge of compliance EDD, KYC, and AML regulations within the iGaming industry
Critical thinking and analytical skills
Solid understanding of gambling products and services
Ability to detect suspicious gambling patterns
Strong problem-solving skills.
How do I secure a compliance job in iGaming?
Compliance departments offer plenty of opportunities for the right candidates to start out within the industry. One of the great benefits of working in compliance is that companies are keen to invest in their personnel to train them up for positions of greater responsibility. It is in the company's interest to build a dedicated and highly knowledgeable team that ensures continuity and comprehensive compliance in all their operational markets.
Whatever your level of experience with compliance, check out Exacta Solution's vacancy page today. We recruit for a range of continually updated roles, at all levels, with some of the world's leading iGaming brands.