24 Sep 2021
6 Things To Consider When Dealing With A Counter Offer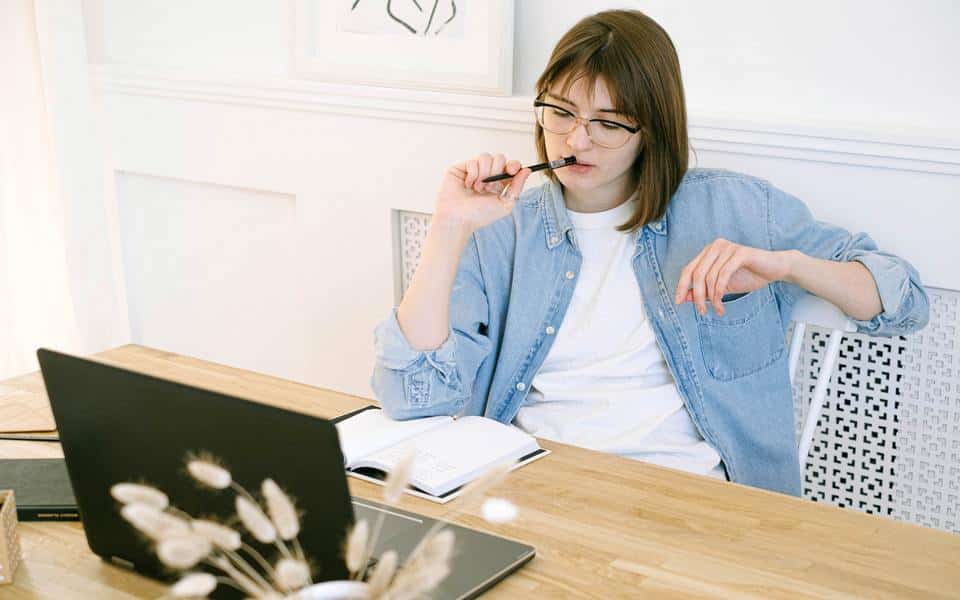 Counter offers are intended to retain high performing employees once they've handed in their notice. They usually promise a pay rise or promotion.
You've finally received the good news you've been hoping for—the new job is yours! After months of deliberating, you've finally committed to resigning. A fresh start with a new company is imminent.
Then something totally unexpected happens. Your current employer hands you an ultra-attractive counter offer intended to make you reconsider your resignation. What do you do?
Whatever your reasons, avoid accepting or rejecting a counter offer right away. Take the time to consider all your options and how these will affect your career and personal life in the long run.
Here are our 6 essential tips for handling counter offers effectively.
1 – Consider the intention behind the counter offer
There are many reasons why an employer may put in a counter offer. It could be that they truly value you as a person and do not wish to lose your contributions to the company. However, oftentimes there are more mundane reasons at play. Is your employer simply looking to save time and effort hiring and training someone else? Are they attempting to retain your knowledge and skills within the company rather than see you go to a potential competitor? Understanding your employer's motivations will help you make a more informed decision on whether to accept the counter offer or not.
2 – Remember that money isn't everything
Receiving a hefty salary increase at the 11th hour is certainly a nice surprise. But there are plenty of other key motivators to consider before accepting a counter offer. Principally, has it taken your employer you handing in your notice to recognise your value to the company? If you had previously been refused a promotion or salary rise, this probably is an indication that your current employer is not proactively looking to help you fulfil your career ambitions in the long-term.
Furthermore, it's important to consider the entirety of the offer. Is your employer offering you other benefits, such as different work responsibilities, better work-life balance, and additional perks that will leave a significant impact to your happiness at your job? If the answer is purely money, then this is rarely the answer. Most employees who accept counter offers simply based on better pay usually find themselves back on the job market within a year when they realise the underlying problems at the company have remained unresolved. In fact, according to UK reports into counter offers, 80% of candidates who accept a counter offer from their current employer end up leaving within 6 months.
3 – Weigh the pros and cons against your new offer
Remember that you have another offer in hand from your prospective employer. Compare it with your counter offer and assess which is more likely to fulfil your career ambitions in the long run. You may feel it's better the devil you know. But don't let cold feet stop you from changing jobs. A new job could potentially offer greater opportunities for progression and a company culture that better aligns with your personality, goals, and values.
4 – Get impartial advice
Sometimes an outside opinion can make all the difference to form a better decision. Speak to colleagues and friends, and see whether they think the counter offer is sufficient to keep you happy at your job. They'll probably be familiar with the problems or concerns you've had with your current job in the past and can remind you of previous complaints you've voiced.
If you were working with a recruiter, discuss the offer with them too. As professionals within the recruitment sector, they will have seen all manner of counter offer scenarios before and will be able to point out other considerations you may not have thought of. It's in a recruiter's interest to help you make an informed decision. Employers use recruitment agencies to find candidates who are a good fit and who are looking to stay on long term. If you leave after a few months, it will potentially hurt that recruiter's reputation with the employer. So it's paramount they help you commit to the right decision.
5 – Re-evaluate your reasons for leaving
An attractive counter offer can easily cloud your judgement. But keep in mind there were probably legitimate and pressing reasons that made you search for a new job in the first place. And not all of these will have been about money. Were there conflicts between you and a manager? Were you unhappy and not looking forward to going to work each day? Were you under intense pressure and assigned an unreasonable number of tasks? Were you feeling as if your career had hit a dead end? If you feel that your new job is more likely to solve these issues, then no amount of money as part of a counter offer should persuade you to stay.
6 – Trust your gut feeling
At the end of the day, whichever decision you make is going to be something of a calculated gamble. You never know what you're ultimately going to find at a new job. Likewise, a counter offer from your current employer may just be the ticket to solving any problems you had there previously. Once you've weighed all the pros and cons, you'll probably have an inkling as to where your heart lies. Trust your intuition and don't make decisions based purely on financial reasons. When you've made your decision inform your current and new employers as soon as possible. Good luck!
For more advice on counter offers, interview tips, and in-depth job seeking advice, check out Exacta Solutions' Candidate Resources today.