21 Mar 2023
6 Ideas To Step Up Your Employer Branding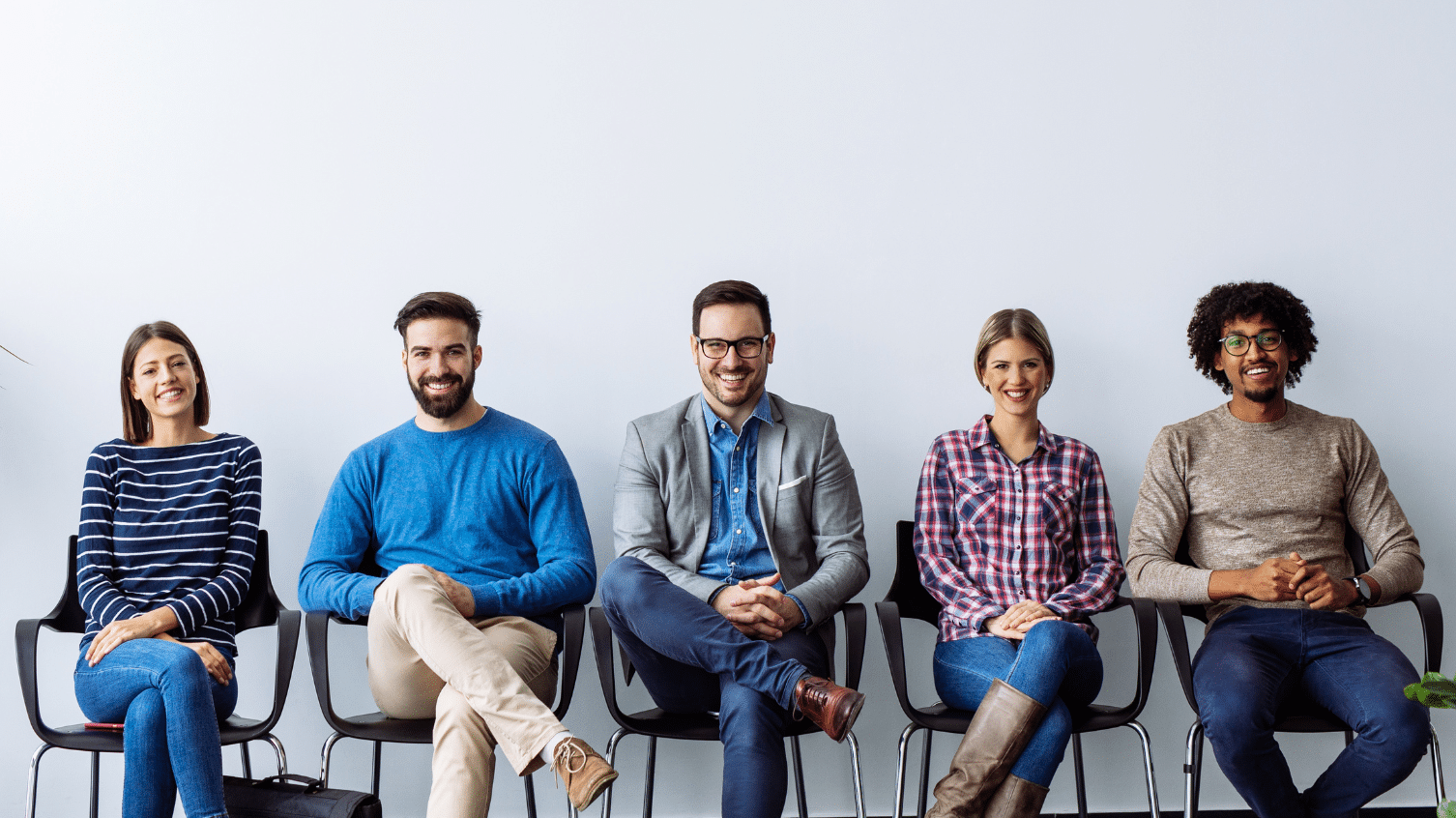 Strengthen your talent acquisition and retention rates with a highly effective and engaging employer brand.
In today's competitive job market, attracting and retaining top talent has become a crucial task for hiring managers and HR personnel. One effective way to stand out from other companies and generate buzz among applicants is through strong employer branding.
In this article, we'll explore six ideas to step up your employer branding in order to attract the best job candidates. But first, what exactly is employer branding, and why is it so important?
What is employer branding?
In a nutshell, employer branding is the way in which a company positions itself as an employer in the eyes of job seekers and current employees. It is the art of managing and influencing the public perception of a company's culture, values, and reputation as a place to work. This includes everything from the company's values, mission, and culture to its employee benefits and perks. The importance of employer branding cannot be overstated, as it plays a significant role in attracting and retaining top talent.
In fact, according to LinkedIn surveys, 80% of talent acquisition managers believe that employer branding has a significant impact on the ability to hire great talent. Furthermore, companies with a strong employer brand can see up to 50% more qualified applicants than those with a weaker employer brand.
Improve your employer branding in 6 easy steps
1 – Define your Employer Value Proposition through a brand audit
When it comes to attracting the best talent, your employer branding can make or break your efforts. Before you can create a compelling narrative that resonates with job seekers, you need to know where you stand. That's where a brand audit comes in. By taking stock of how your brand is currently perceived, you can identify areas for improvement and define your employer value proposition (EVP). Look up reviews from previous employees on popular job portals. Send out surveys. Gain employee feedback to gather insightful information. All this can be used to create a plan for actively managing and improving your employer brand.
2 – Launch an attractive career site
A career site is an excellent opportunity to control the narrative of your brand. A well-designed and easily accessible portal can provide prospective candidates with a captivating glimpse into your company culture and what it's like to work with you. By consolidating all necessary information in one place, including your company's core values, employee benefits and perks, transparent job descriptions, inspiring success stories, and inclusive diversity policies, you can convey a powerful message to potential hires.
TOP TIP: As more and more job seekers use smartphones to apply for positions, it's crucial to make your site mobile-friendly and ensure that the application process is straightforward and easy to navigate.
3 – Put your employees in the spotlight
Your employees are the best brand ambassadors for your company. They can provide potential candidates with valuable insights into the company culture, work-life balance, and growth opportunities. So, make it a point to celebrate their success and achievements on your social media and careers pages to attract top talent. Encourage them to provide genuine testimonials about their experience working with you. Highlight how their careers have progressed from entry-level positions to roles of greater responsibility, and make sure to showcase their success stories on your career site and social channels. By doing so, you'll not only attract high-quality candidates, but also improve employee morale and retention rates.
4 – Showcase your amazing work culture
Job seekers are increasingly looking for more than just a paycheck. They want to work for an organisation that supports their holistic needs. That's why it's important to showcase your company's unique selling points to attract top talent. Showcase your amazing offices and workspaces, and how they contribute to a positive work environment. Highlight the employee perks and benefits that make your company stand out, such as comprehensive healthcare benefits, flexible work schedules, and professional development opportunities. It's also important to showcase your company's commitment to diversity and inclusion, and how you support a culture of respect and inclusivity. By doing so, you can create a powerful employer brand that attracts and retains top talent.
5 – Create an engaging candidate experience
First impressions are everything, and the initial point of contact with a job candidate is no exception. To make a lasting impact, it's crucial to personalise all communications with candidates, provide timely feedback, and ensure the application process is straightforward and stress-free. Incorporating an applicant tracking system, optimising for mobile applications, and providing clear instructions on how to apply can also streamline the process and improve the candidate experience. By prioritising these factors, you can build a reputation as an employer of choice.
6 – Promote your ESG efforts
In addition to wanting a satisfying job, candidates today also want to work for companies that share their values and make a positive impact on society. That's why to attract top talent, it's important to showcase your company's commitment to ESG (environmental, social, and governance) efforts. However, it's not just about ticking boxes or paying lip service. Authenticity is key, so make sure your ESG initiatives are aligned with your company's values and culture. Share your efforts on social media and your career site, and highlight the positive impact your company is making to the wider world. By demonstrating your commitment to ESG and genuine desire to make a difference, you can attract like-minded candidates and improve retention rates.
Elevate your workplace IQ with our insightful guides. Don't miss out on the latest updates – SUBSCRIBE to the Exacta Solutions newsletter now.