15 Jun 2023
5 Simple Strategies to Navigate the Hidden Job Market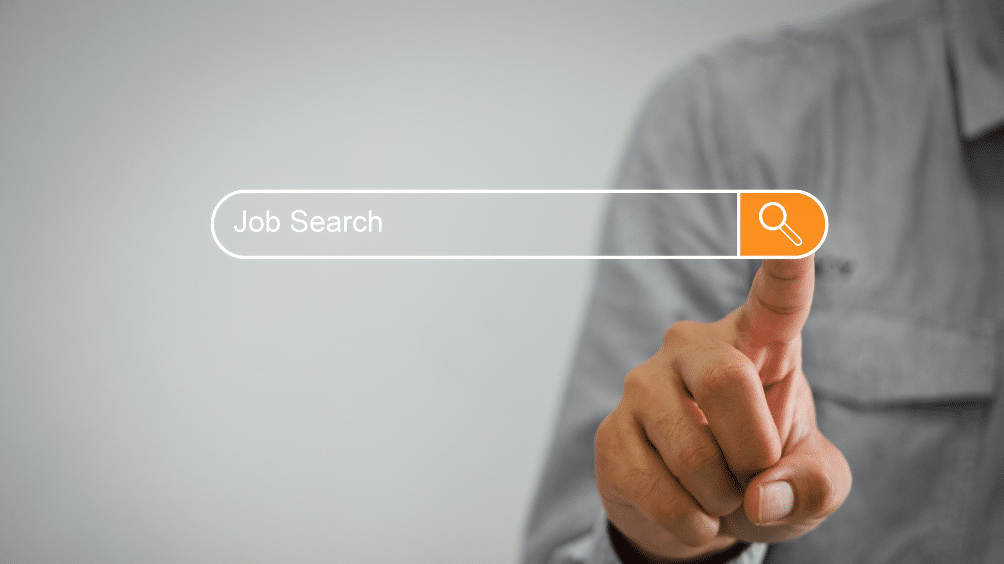 Unlock the secrets of the hidden job market with these 5 simple strategies that will help you to discover unadvertised career opportunities.
Are you tired of fruitlessly scrolling through job boards and classifieds in search of your dream job? In today's fiercely competitive job market, relying solely on traditional avenues may leave you feeling discouraged. But fear not, as there is a hidden world of career opportunities waiting to be discovered.
Welcome to the hidden job market, a realm of unadvertised positions that are filled through networking and direct outreach, which can significantly enhance your chances of landing the job you desire.
So, let's dive in and uncover the secrets to successfully navigating the hidden job market and securing the career of your dreams.
1. Unlock the Power of Networking
Building a robust professional network is key to accessing the hidden job market. Embrace the opportunity to attend industry events, where you can connect with like-minded professionals and influential individuals. Join relevant online portals that align with your career goals and harness the potential of professional platforms like LinkedIn, where you can showcase your skills, engage in insightful discussions, and connect with industry leaders. Don't hesitate to reach out to contacts, colleagues, and mentors who can offer guidance and insights into potential hidden job opportunities. And remember, networking is a two-way street, so be willing to offer your support and assistance to others on their career journeys.
2. Cultivate Relationships with Recruiters and Headhunters
Take the initiative to establish meaningful connections with reputable recruiters who specialise in your field of interest. Nurture these relationships by staying in touch and keeping them informed of your updated resume and career aspirations. By doing so, you enable them to become your personal advocates, providing invaluable insights and information about unadvertised job openings that align with your goals. With their finger on the pulse of the job market, these industry insiders can unlock doors that would have otherwise remained unknown.
3. Embrace the Power of Informational Interviews
You can also take the proactive step of reaching out to professionals who are already thriving in your target companies or industries. Request brief meetings where you can tap into their wealth of knowledge, learn about their career paths, and gain profound insights into the industry landscape. These conversations hold the potential to reveal unadvertised job openings that may not be accessible through traditional channels. Moreover, these professionals may become your advocates, referring you to hiring managers who can fast-track your journey to success.
4. Proactively Approach Target Companies for Career Opportunities
Another important step is conducting thorough research to identify companies that perfectly align with your career goals. Don't wait for job openings to be advertised. Instead, seize the initiative and proactively reach out to these companies yourself. Craft a captivating cover letter that vividly expresses your genuine interest in working for the organisation, showcasing your relevant skills and experiences that make you a standout candidate. This bold approach demonstrates your initiative and determination, and may just capture the attention of decision-makers who may have unadvertised roles waiting to be filled. By directly approaching target companies, you showcase your enthusiasm and dedication, leaving a lasting impression that sets you apart from the competition and increases your chances of securing coveted positions.
5. Harness the Power of Social Media and Online Platforms
In the age of digital connectivity, social media platforms have become invaluable tools for uncovering hidden job opportunities. Leverage the power of platforms like LinkedIn, Twitter, and industry-specific forums to expand your professional network and gain access to unadvertised positions. Follow and engage with companies that align with your career aspirations, allowing you to stay informed about their latest developments and potential job openings. Additionally, keep a watchful eye on social media job postings, as some companies prefer to share exclusive opportunities through these channels, rather than through public job boards. By strategically utilising social media and online platforms, you can position yourself at the forefront of unexplored career possibilities.
For more insightful job-related tips, be sure to check out our extensive guides and articles in our Candidate Resources