22 Oct 2021
5 Hybrid Work Challenges That Employers Face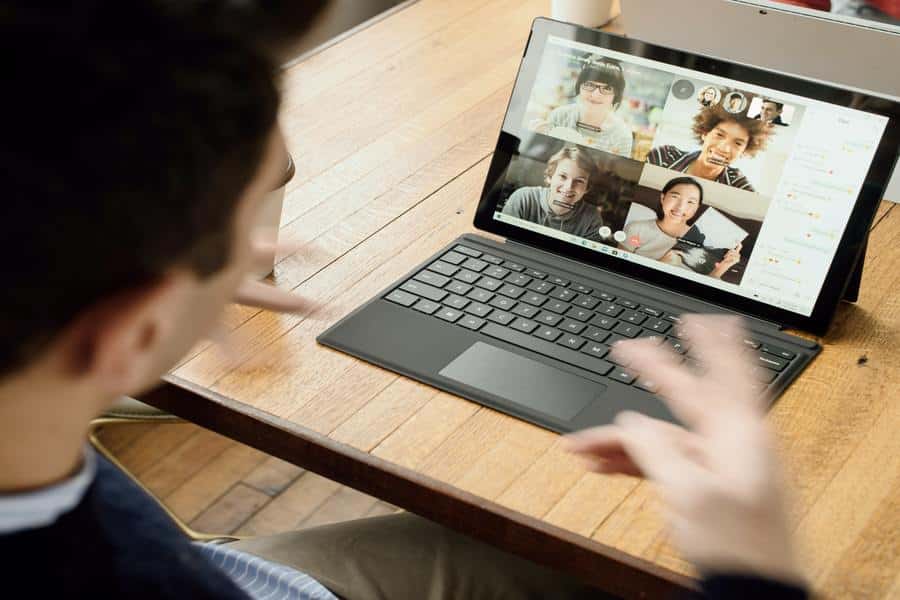 Hybrid work models allow employees to split their working week between the office and home.
Hybrid models appear to be the new normal. However, while many have been quick to extol the virtues of hybrid working, its success in the long run is by no means a given.
Both employers and employees need to work hand in hand to build hybrid model strategies that are effective and fair. Of course, there's no one-size-fits-all solution here. Each company must evaluate how best to structure its working week between the office and remote locations in a way that ensures performance and productivity flourishes in all environments. This will almost certainly be a process of trial and error until the right balance is found.
Here we explore five challenges employers will need to consider when designing their hybrid model strategies.
1. Maintaining a consistent company culture
Maintaining a consistent company culture within an office is already a difficult task. This is made drastically harder when the entire workforce is dispersed across multiple locations.
The challenge of sustaining a company's culture may seem rather trivial when compared to more pressing issues such as ensuring optimal productivity and performance. However, culture plays an important role in inspiring the workforce to contribute to the company, collaborate with their colleagues, and reach for common goals. It's also an effective tool to attract new talent and welcome new employees.
Going forward, the idea of company culture will need to evolve to adapt to the hybrid work model. Solutions could range from sending out welcome packages to new employees who are being on-boarded remotely to organising informal events online to keep teams engaged and motivated.
2. Re-thinking the role of the office
By its very definition, hybrid work requires companies to have some sort of physical office. However, companies may find that it is simply unfeasible for them to retain a big office space when it's only being used by a fraction of the workforce at any given time. This money could be invested elsewhere, such as in better technology for employees to work more efficiently and securely from remote locations.
Bigger companies may find downsizing their office space will solve the problem. Smaller companies, on the other hand, may want to look into finding a suitable co-working office space to give them the flexibility of the office while keeping overheads low.
3. Striking the right balance between remote and in-person
One of the biggest challenges companies face with hybrid working is misalignment between employees who are working remotely and those in the office. Not only will this affect team dynamics, but it can also lead to more practical problems, such as offices being overcrowded on certain days and empty on others.
A true hybrid model needs to empower employees to find balance between autonomy and collaboration. That is not to say this needs to be left entirely in employees' hands. Management teams can help provide balance by setting specific days when teams are required to work from the office. This will make it easier for different departments to coordinate meeting room schedules. It will also provide employees with an easy way to structure their autonomous and collaborative tasks.
4. Fostering collaboration remotely
Hybrid models can make forming good and meaningful working relationships difficult. There is also a risk that employees will start to feel isolated, which will affect performance and engagement with the company.
It's important for managers to schedule in opportunities for teams to get together and connect. This will result in a better understanding of what individual team members are working on. It also allows colleagues to pitch in, offer their viewpoints, and collaborate.
Remember, it shouldn't be all work and no play. Just as spontaneous interactions in the office will help spark new ideas and stronger bonds, the hybrid model will also need to find ways to incorporate informal interactions to build stronger, more connected teams.
5. Evaluating individual performances fairly
The hybrid model threatens to make remote workers feel unseen. This could be the result of unconscious bias in favour of employees who put more hours in at the office. In the long run, this may unfairly affect factors such as raises and promotions for remote workers, who may not get the recognition they deserve simply because they aren't physically around their managers as much as others.
Organisations will need to put in place effective protocols and structures to ensure remote and in-person employees are treated equally. If hybrid working is being offered, it is only fair that employees can use the model without feeling unnecessary pressure to put more hours in at the office for fear of being left behind. In order for the hybrid model to be a success, it will need to find innovative ways of maintaining equal recognition of employees, no matter where they're working from.
For more employer and HR insights, SUBSCRIBE to the weekly Exacta Solutions newsletter today.