01 Apr 2021
A Guide To Creating An Effective Employee Onboarding Process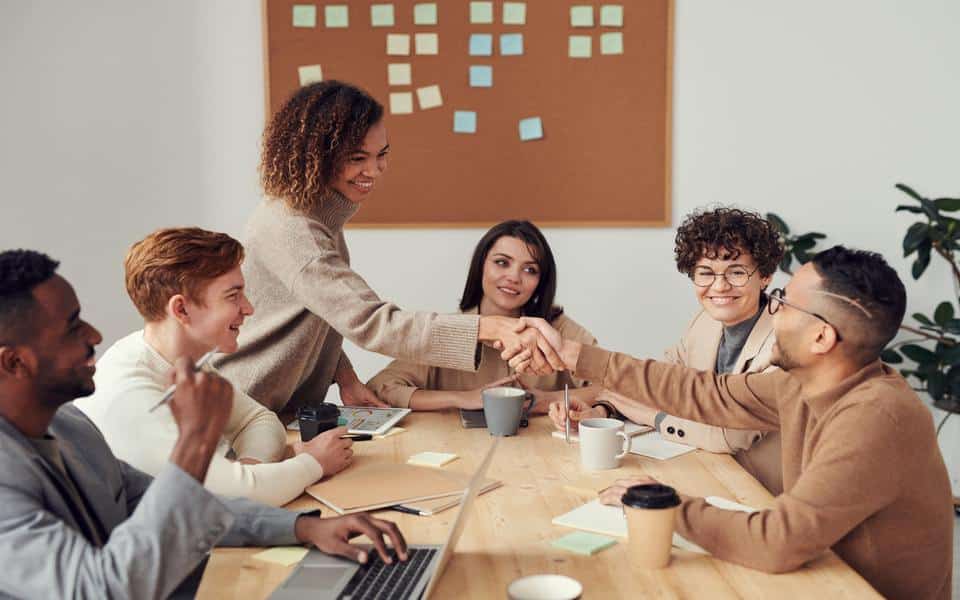 Creating an effective employee onboarding process helps increase job satisfaction and reduces turnover.
Hiring the perfect candidate takes a great deal of time, energy, and resources. After countless candidate vetting, interviews, wage negotiations, and more, it's quite surprising by how little importance many companies will then give to onboarding the new employees they've worked so hard to recruit. While the courting phase may be over, the getting to know each other phase has only just begun.
It is unreasonable to expect employees to fit into their new role immediately, without any time for adjustment or any guidance whatsoever. This can easily lead to new employees feeling lost and unsure of what is expected of them. In fact, around 30% of employees are willing to quit a new job in the first 90 days if they don't find it satisfactory. That's why it is essential for any company to create an effective onboarding process, which will guide new recruits through those tricky first days, weeks, and months.
A good onboarding process will steer new employees in the right direction by introducing them to your company culture, acquainting them with the social and performance aspects of the job, and bridging any potential skill gaps. All in all, your onboarding process should be designed to adjust new recruits to the role as smoothly, quickly, and thoroughly as possible. This will ultimately result in better productivity, higher engagement, and increased job satisfaction.
If you're looking to design a truly effective onboarding process that will wow new candidates, here are a few key tips to keep in mind.
First day onboarding
Any first day at a new company can be daunting, even for more experienced employees. That's why it is essential for new recruits to receive a warm welcome on their first day. This will clearly demonstrate that the company has been preparing for their arrival. The last thing any new recruit wants is to turn up bright and early for their first day on the job, only to be greeted by confused looks when they enter the office building.
Create a detailed schedule for the day where adequate time is set aside for all the basics – office orientation, issuing key cards, setting up of laptops and passwords, meeting the team, overview of current projects, etc. Go the extra mile by announcing their arrival with a personal touch. Some ideas you may wish to introduce to your onboarding process could be:
Welcome letter – A personalised welcome letter from the CEO or director is a great way to show new recruits that the company is excited for the talent and skills they are bringing to the team.
Welcome packages – A welcome package comprised of an employee handbook, stationery, and other goodies, such as company merchandise, is a great way to surprise new recruits and make them feel as if they have joined a team with an identity.
Ice-breaker lunches – It is always easier to integrate into a workplace through more informal settings. Organise a friendly lunch where the team can relax over good food and get to know one another.
One-on-one meetings – Schedule in a few one-to-one meetings with key personnel over the course of the first day. This is a great opportunity to check-in with your new employee to make sure they are adjusting well. It also opens up space for employees to ask questions and better understand their responsibilities, goals, and tasks.
First week onboarding
Once the awkward first day is over, it is time for the new recruit to get to work. However, rather than offloading a major project on your new recruit from the get-go, the first week is a great opportunity to ease your new employee into the job with a few short-term tasks.
Assigning smaller projects which can be achieved during a few days will help integrate your new employee into the workflow and give them a better understanding of the various facets of the role. Once they have completed a few such tasks and received adequate feedback, your new recruit will automatically begin to feel more confident in taking on bigger projects.
The first week is also the perfect time for new hires to undergo any necessary training. Bringing your employees up to scratch with your in-house systems or any niche programs, will give them the tools to get on with their job with ease.
First month onboarding
Over the course of the first month, it is important to regularly check-in with new recruits to ensure they are being offered the resources they need. The first 30 days should provide new employees with ample insight into your company and its culture. Not only will they now be more familiar with the team and their responsibilities, this crucial window of time will also indicate potential opportunities for development, improvement, and further training.
A great way to assess whether a new employee feels as if they are fitting into the role is by conducting a friendly survey. Ask key questions which will help the HR team refine the onboarding process for future recruits. A survey will also give employees the opportunity to voice any concerns and feedback they might have. The more recruits feel as if they are being heard and looked after, especially during these early days, the more valued they are likely to feel.
All these vital steps will help pave the way for long-term employee engagement which will add greater value and a richer, more dedicated talent tool to your business.
For tailored advice on how to improve your onboarding process, contact Exacta Solutions today.