05 Mar 2021
7 Intelligent Questions you should be asking during Job Interviews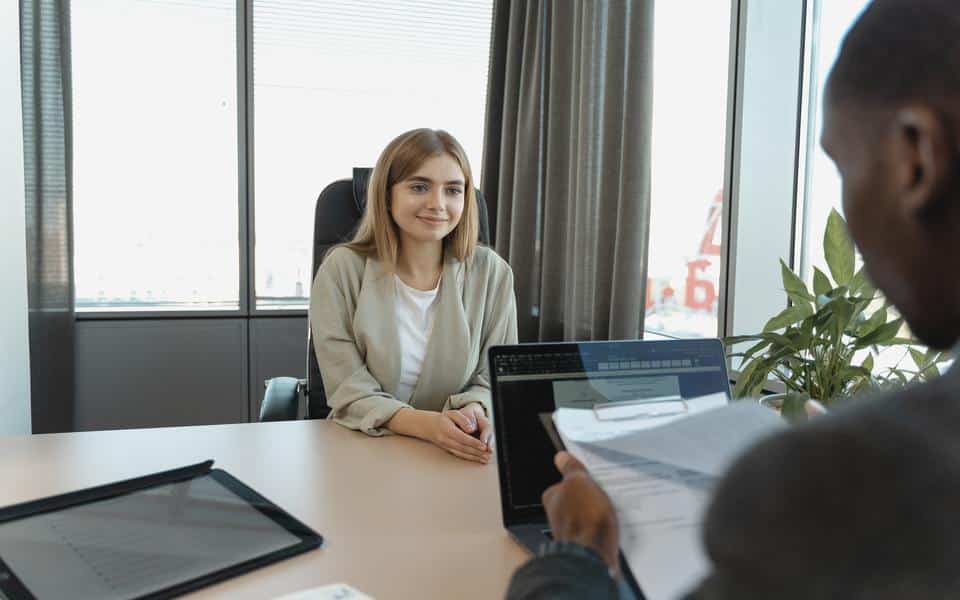 Asking intelligent questions gives candidates an extra boost during an interview and will help determine if the job is right role for them.
Too many candidates approach job interviews as if they were interrogations. In reality, a job interview is a conversation. It's an opportunity for both the employer and the candidate to better acquaint themselves and understand if they are a right match. As such, interviews are also designed to offer you ample space to ask your own questions and determine whether this is a role you wish to invest your time, energy, and skills in.
Asking good interview questions has two results. On the one hand, candidates can gain insight into the company: its culture, career development opportunities, employment benefits, and so on. However, there's a less obvious benefit to asking thoughtful questions in an interview. It indicates to recruiters that you are taking the process seriously, that you aren't simply looking for any old job, but are seeking a position that aligns with your career goals.
Unsure about what questions you should be asking in an interview? Here are seven intelligent questions that will help you turn your next interview into a productive, two-way conversation and ensure you'll leave a positive impression on the recruiter.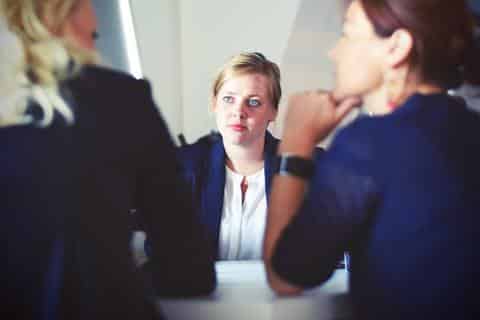 1 – What does the day-to-day of the role look like?
In our search for a dream job, it's sometimes too easy to only focus on the bigger picture. But any job is about the day to day. You need to make sure you'll be happy turning up for work and driven to complete your daily tasks, assignments, and responsibilities. This question will help determine what life in the office will be like on a daily basis, how organised or ad-hoc the workload is, and reveal the general sorts of responsibilities that will fall under your duty.
2 – What's the team like? Who will I be working most closely with?
As ideal as a job may seem, your contentment there ultimately lies with the dynamic of the team you will be working with. That's why it's important to get a better understanding of your colleagues beforehand. This question will determine whether you think you'll feel at ease with the team. Some people thrive in a highly-driven group scenario, where everyone is pitching in together. Others need more breathing space and the opportunity to get on with the job solo, before regrouping with colleagues. This is a great question to understand whether you'll fit in.
3 – What's your favourite part about working at the company?
Accepting any new role is always going to be somewhat of a gamble. You never know how satisfied you're going to be at the workplace until you're actually working there. But there are some tell-tale signs that give insight into what to expect. There are no better ambassadors for a company than their very own employees. So why not ask the recruiters or managers themselves about what they have enjoyed about working for the company. If they themselves are struggling to find a good answer, then maybe it's a red flag.
4 – What's the onboarding process like?
No matter how skilled you are, any job takes a while to fit in and find your rhythm. Any good company should offer their new recruits the time and space to ease into the workflow with a well-designed onboarding process. Asking this question will indicate whether you're expected to dive into the deep end on day one, or whether you'll have ample time to get up to speed with the company's processes, in-house systems, team structures etc.
This is an especially pertinent question to ask if you're expected to start the role remotely. You're bound to feel a bit lost on any first-day at a new job, even more so when you're starting from home and have no direct contact with your team. The onboarding process will ensure you'll have someone on hand to guide you through the first few days and make sure you're properly acquainted with the team.
5 – Are there opportunities for career development?
The last thing anyone wants when starting a new job is to find out it's a dead end. Our jobs are meant to be journeys that give us opportunity to learn more and evolve within our lives and careers. And any good company knows that career development is essential to employee satisfaction. So, what better way to find all this out than by asking about career development opportunities. Does the company organise any in-house training? Do they sponsor employees to go on educational courses or upskill workshops? Do they run any mentoring programmes? All these questions will reveal if you have a potentially long and fruitful journey to look forward to with the company.
6 – What do you see as the most challenging aspect of this job?
Every job has its own challenges to overcome. Asking the recruiter about what they believe to be the most challenging aspect of your role, will reveal the tougher tasks you'll need to tackle, and whether you feel these are fair and relevant to the role. This line of questioning may also offer greater insight into team dynamics. If the most challenging aspect about the job is some senior manager with a short fuse, then this may not be the workplace for you.
7 – What are the company's plans for growth in the next few years?
Candidates are frequently asked about where they see themselves in the next five years. Why not flip that question around and ask the employer too? This is a great opportunity to understand the company's long-term goals and prospects. Whether there are any impressive milestones they are looking to achieve or whether they are still figuring out where they are heading. Remember, there are no good or bad answers here. A start-up company that's still planning its trajectory may give you greater opportunity to become more integral to its evolution. It's all about finding the right career path for you.
Asking these interview questions will give you a greater advantage in the interview process. For more insightful tips on how to approach your next interview, be sure to check out our extensive Candidates Resources here.