22 Jul 2022
5 Benefits Of Starting An Internship Program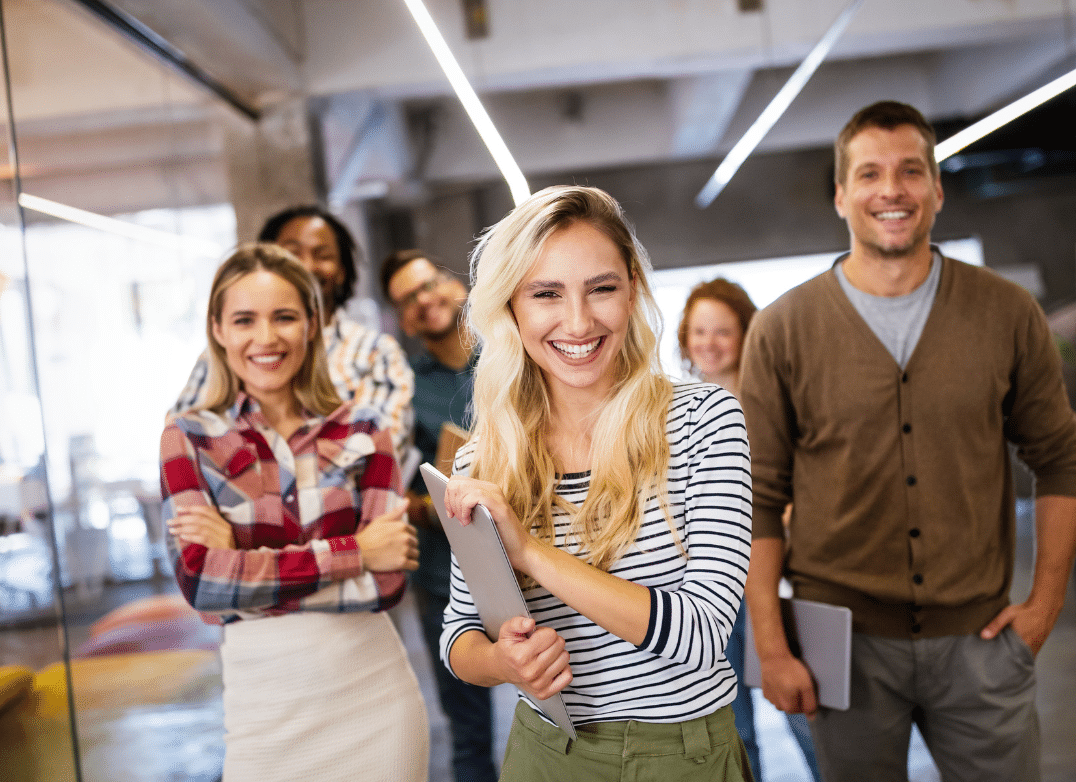 Effective internship programs provide benefits to interns and employers alike.
Over the past decade, internship programs at big tech companies such as Google and Meta have become a huge draw among young professionals from across the world. Every year, thousands upon thousands apply in the hope they'll be selected to gain valuable entry-level experience with these tech giants. For the interns, this is an unmissable opportunity to learn from the best while gaining a top credential to list on their resume. For the companies, it offers them the pick of the cream of the crop of the brightest new talent in the business.
Gone are the days when internships were simply used as an easy way for a company to gain low-cost labour for a short period of time. Today, more companies across all industries are cottoning on to the benefits of starting their own internship programs to assist developing talent.
While running a successful internship program will require a strategic approach and dedicated resources, there's far more to gain in the long run. Here we explore 5 of the biggest benefits an internship program can offer your company.
1 – Interns provide your team with extra support
One of the most immediate benefits of hiring interns is that your company will benefit from a larger workforce, which will consequently lighten the workload of your teams. While interns are certainly new to the industry, as promising undergraduates they'll be capable of handling most basic office tasks which may be eating into your team's productivity. This will free up your employees to focus on more creative tasks or projects that require their high-level expertise. All in all, interns provide your company with an opportunity to get new projects up and running, while ensuring your everyday tasks are still being taken care of.
2 – Interns bring a fresh perspective into the office
Within any company, there's always the risk that people get stuck in their ways. Interns are able to provide a fresh perspective on the day-to-day of your business and your company culture. That's why it's important to encourage interns to voice their opinion and share their ideas. They may spot simple but crucial ways to improve negative aspects of the office status quo.
Furthermore, if your interns are still at university, or newly graduated, they can introduce your team to current trends or strategies within their field of study. This is a great opportunity to get ahead of the curve and ensure your teams are working in line with today's best practices. Younger interns in particular may also be more adept with all the latest social media apps and trends, providing you with an excellent opportunity to boost your digital marketing strategy.
3 – Internships enable your company to test-drive potential recruits
A key advantage of starting an internship program is that it's a highly effective recruitment tool. By inviting interns into your office, you'll get to see first-hand what they can contribute, their work ethic, and how they fit within your wider company culture. If an intern really proves themselves, you can offer them a job straight away, ensuring you'll secure their talent ahead of the competition.
It's also a fact that interns will assimilate into new roles faster than external hires. That's because they've already familiarized themselves with the company and become part of the team. This saves you on time and resources needed to onboard untested recruits who may not gel with your current team.

4 – Internship programs foster leadership qualities in employees
As well as test-driving new talent, internship programs provide your company with the perfect scenario to identify great leaders in your ranks. Interns will inevitably require mentorship and guidance. As they begin to shadow members of your existing team, keep an eye out on which employees rise to the challenge and prove to be natural leaders who have a gift for nurturing new talent.
Giving your employees an opportunity to lead will fill them with a sense of accomplishment, especially if the intern they mentored goes on to become an asset to the company. Additionally, it ensures you'll know who to turn to when you require someone to oversee your next team-wide project.
5 – Internships improve your employer branding
Internship programs are also known to boost employer branding in the long run. Given the competitiveness of today's job market, undergraduates are increasingly looking to gain vital first-hand experience with established companies to improve their chances of employment.
If you manage to foster an effective internship program, one that becomes known for offering promising talent fantastic employment opportunities, then more students will eagerly seek your company out. This will ensure your brand enjoys greater visibility with the university crowd, providing your company with unrivalled access to the best up-and-coming job seekers on the market.
For the latest recruitment strategies, workplace insights, and salary trends, SUBSCRIBE to the Exacta Solutions newsletter today.