29 Oct 2021
8 Essential Do's & Don'ts For A Successful Job Interview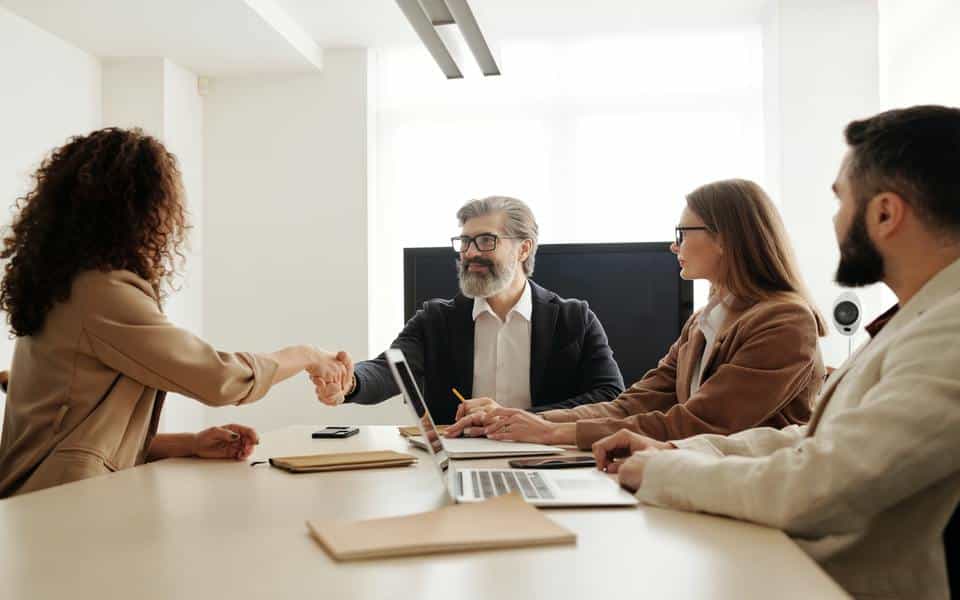 Nail your next job interview with these essential do's and dont's for candidates.
Whether you're new to the job market or are a professional looking to make the next step in your career, it's always good to be reminded of the basics before entering a job interview. Familiarising yourself with what is (and isn't) expected of you during a job interview, will help you relax, feel confident, and focus on making a good impression.
Here are some practical tips to ensure you put your best foot forward with recruiters.
1. Do research the company
You'd be surprised by how many candidates walk into an interview without really knowing anything about the company. Interviewers will quickly pick up on how familiar you are with their company. A lack of knowledge is a red flag for hiring managers as it indicates you didn't put any effort in.
Furthermore, doing your research on a company is pretty easy nowadays. Visit their website and social media pages to glean as much information as possible about their products and services. Get to know a bit about their history and standing within their industry. You might also want to dig a little deeper and search for any articles or video clips that will give you a better insight into the company, its culture, and people. The more knowledgeable you are, the more likely you'll impress hiring managers and stand out from the competition.
2. Don't be late
This is interview 101. Do not be late to your interview. Many candidates take this for granted, assuming they'll manage to arrive on time. Then, inevitably, something crops up which forces them to arrive late.
So be sure to prep beforehand. Are you certain you know where the offices are? If the company has multiple offices, have you clarified which location you're meeting at? Have you factored in travel times and parking? Cover all bases in advance to arrive nice and early.
Naturally, there are exceptional circumstances that may cause you to arrive late. Should this happen, get in touch with the hiring manager as soon as possible, ideally over a phone call. Most employers will be willing to accommodate so long as they're given fair warning.
3. Do prepare your answers
Most first interviews follow a standard set of questions. This makes it easy to predict what's to come and prepare your answers in advance. You do not want to appear as if you're struggling to come up with an answer in the room. Hiring managers want to see that candidates have done their homework. Anticipating their questions shows initiative.
4. Don't badmouth former employers
You're likely to be asked why you want to leave your current employer or whether you've experienced any bad management styles in the past. No matter how strong the temptation, do not be negative about former/current employers or colleagues. You can be honest while giving a diplomatic answer that never throws anyone under the bus.
For example, if a bad relationship with a manager is the reason that you're looking for a new job, you can say that you're hoping to find a company that is a better fit for your personality and career ambitions. This will show hiring managers that you have a positive attitude.
5. Do bring your own questions along
Sometimes candidates forget that an interview is a two-way process. It's also an opportunity for you to ask questions, get to know more about the job, and see whether you feel the company is a right fit for you. So, if anything is unclear about the role or you wish learn something specific about the company, feel free to ask.
Interviewers will always enquire whether you have any questions. It's always best to pose a question or two to show interest.
6. Don't falsify or misrepresent information
It's easy to embellish the truth in an interview. How will they ever find out, right? That might be the case, but if you do get caught out, it will have disastrous consequences on your application. Hiring managers can easily check certain types of information. Furthermore, in niche industries like iGaming and FinTech, there's a good chance that recruiters and HR from different companies know each other. You never know what they may end up discussing, which could damage your chances of getting the job. So always be truthful to avoid any awkward misunderstandings.
7. Do turn your phone off
An interview usually doesn't last more than an hour, if that. It's important to give it your full attention. The last thing you want is a ringing phone interrupting an interviewer's questions, or your phone's notification alerts distracting you while it's tucked in your pocket. Turning your phone off is the easiest way to ensure you are fully focussed.
Why not take it one step further and turn your phone off before you even enter the office building? While there is usually no harm in looking at your phone while you're waiting to enter the interview room, it can come across as unprofessional or rude. Keep your phone out of sight. That way when the hiring manager comes to greet you, you can reciprocate with a nice firm handshake and not waste time fiddling about putting your phone away.
8. Don't be modest
The job interview is your time to shine. Be sure to speak confidently about your achievements and skills. Highlighting what you have accomplished in the past will show that you have the required experience and will be a true asset to the company.
That said, it's important to strike the right balance and not come across as arrogant or boastful. This can easily be achieved by pointing out the colleagues and managers who pitched in to your successful projects, further highlighting that you are also a team player.
For more insightful tips on how to approach your next interview, be sure to check out our extensive Candidates Resources.