07 Mar 2022
Deal Makers: A look into this month's highlight M&A trends & deals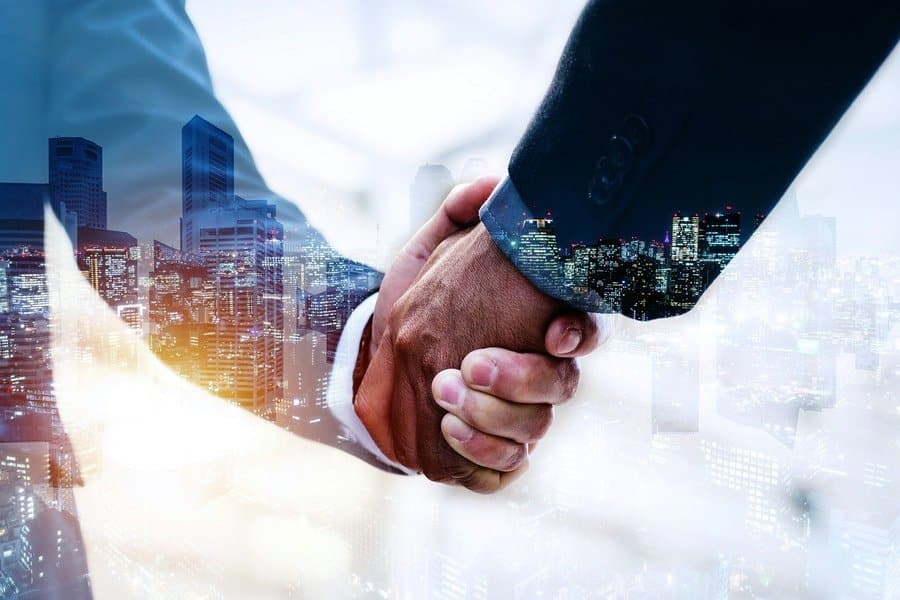 February 2022
Our monthly roundup of all the major M&A trends and deals in the online gaming and betting industry.
February has proven to be another momentous month for mergers and acquisitions in the global gaming and betting industry.
Here we explore our 5 biggest takeaways from February's M&A activities, before delving into 5 of the biggest deals that took place.
Five important emerging M&A trends

Affiliates in high demand
Acquisitions of affiliate companies continue to be on the rise across the global iGaming industry. Until just a few years ago, the trend was primarily for larger affiliate groups to acquire smaller affiliates. However today, more and more iGaming operators are showing interest in acquiring successful affiliate companies that have proven they can boost reach, engagement, and conversion rates for iGaming brands. These proven metrics are critical for iGaming operators seeking to gain a greater foothold in emerging regulated markets such as the US, LatAm, the Netherlands, and Germany.
Affiliates have steadily become an integral part of operators' business models. Not only do they diversify a company's portfolio, but they can significantly boost a brand's "stickiness". This gives iGaming brands a greater element of control and influence over their exposure in the market and the quality of traffic they can hope to direct to their betting sites.
Esports betting set to slingshot
According to the latest official reports, the global esports industry is forecasted to generate $4.75 billion by 2030, resulting in a CAGR of 17.5% from 2021 to 2030. That is a huge growth which will see esports become one of the world's dominant entertainment mediums.
And yet, despite this momentous growth, the industry is still very much in its infancy, especially in terms of its betting potential. The betting industry is now faced with a unique challenge to launch a new betting experience that isn't simply a replica of the traditional sportsbook model. Many esports fans are gamers themselves and are looking for game-like qualities and experiences even within a betting framework.
As esports steadily gains greater momentum, iGaming operators are presented with an unprecedented opportunity to tap into this fledgling industry before it truly explodes. The race is on for the next big product innovation in betting. Explore a unique opportunity to acquire a B2C crypto-only esports site with a substantial player base. 
Grey markets fast becoming white
Grey and black markets are steadily becoming a thing of the past as more international markets wake up to the advantages of operating their own regulated betting markets. As with many industries, the world has been keeping an eye on the latest developments in the US as more states across the country legalise online betting. Signs have been positive, with the US market experiencing an annual compound growth rate of 11.6%.
This is sure to have partly influenced Brazil's surprise move to finally approve a bill to legalise online gambling. This bill has been struggling to pass for over 30 years. But in February 2022, Brazil's Chamber of Deputies voted to legalise online and land-based gambling, which is set to bring casino, online gaming, horse racing, slot machines, bingo, and jogo de bicho operations to the country. There is already a great deal of interest from established iGaming operators looking to enter the Brazilian market.
Emerging giants
In the wake of more countries regulating online gambling, several "emerging" territories, such as Brazil, are suddenly on course to become leading giants within the industry. The success of these territories is driving more iGaming operators to acquire businesses that cater to these diverse audiences to expand their global reach and gain a greater foothold in new markets.
2021 saw the Philippines' Amusement and Gaming Corporation (PAGCOR) permit domestic online gambling for the first time, granting licences to Tiger Resort, Leisure and Entertainment, and Jade Entertainment, among others. The move has proven an unmitigated success. PAGCOR recorded revenue figures of €355.3m in Q2 of 2021 alone, which marks a 762.5% year-on-year climb. Explore our latest M&A opportunity in the Phillippines now.
Despite Macau's gambling sector being heavily hit by the pandemic, the industry remains one of the biggest in the world. In January 2020, Macau's casinos generated €2.5bn in revenue. 2022 has seen the market get off to a rather bumpy start. However, the country is currently drafting gaming law revisions and extended gambling licences for operators in order to help the industry recuperate and reach pre-COVID figures, where it had established itself as the highest-grossing gambling region in the world.
2021 also saw Ukraine regulate gambling, including online casinos and betting shops. The country was on course to become a big player within the European market. Unfortunately, the tragic circumstances surrounding the invasion of Ukraine have thrown the industry's long-term growth into doubt.
iGaming studios need to rethink their USP
Gamification of slot games is set to become a growing iGaming trend in 2022 and beyond. For years now, game design, especially within slots, has stagnated. Many game studios continue to reskin popular games without ever really innovating on the core mechanics and gameplay features. The player experience needs to catch up with other entertainment options like video games and online streaming.
Developers are currently scrambling to innovate with more gamification possibilities. By introducing a greater element of skill or P2P features within slots, developers have the potential to design new gaming possibilities that will hit the mark with existing players. This has also opened up greater interest among iGaming operators to acquire cutting-edge gaming studios who can help their brands offer unique products to their clientbase and stand out from their competitors. Explore an opportunity to acquire an established Malta-based video game studio.
February's M&A Recap
Here are some of the highlight M&A iGaming deals that took place over the past month. Many acquisitions have been led by a growing interest in affiliate takeovers and operators wanting to gain a stronger foothold in key markets.
Glitnor Group acquires Kafe Rocks
Glitnor Group, which has made a name for itself with online casino brands Lucky Casino and Gambola, has entered the affiliate space through the acquisition of Malta-based KaFe Rocks. The acquisition was made for an undisclosed fee. Now that it covers B2C, B2B, and affiliate offerings, Glitnor is primed to become a wide-ranging group of companies targeting all aspects of the iGaming space.
SharpLink acquires FourCubed assets
US-focused sports betting affiliate business SharpLink Gaming has acquired several assets from FourCubed for the sum of €7.3m. The acquisition covers FourCubed's iGaming and affiliate marketing network, which is dedicated to delivering traffic and player acquisitions as well as retention and conversions to operator partners in international markets.
Gambling.com Group acquires BonusFinder
Gambling.com has acquired NDC Media, the publisher of BonusFinder.com and other related assets for an aggregate purchase price of €12.5 million. BonusFinder publishes bonus comparison data for online sportsbooks and casinos. As NDC's focus is primarily on North America's online gambling industry, the acquisition is set to strategically position Gambling.com Group for expansion in Canada and accelerate the Group's growth across the United States.
Greentube acquires Admiral Sport
Greentube has completed its second acquisition of an Italian gaming business after agreeing to buy Admiral Sport, which offers a sportsbook and casino in Italy and also runs a retail network of more than 100 sports betting locations in the country. The move is set to double Greentube's market share in Italy and establish better foundations for the company to accelerate growth in this regulated market.
Entain acquires Avid Gaming
World-leading sports betting firm Entain purchased Deis Ltd, the parent company of Avid Gaming, for C$300 million. In addition to other assets, Avid Gaming also owns Sports Interaction, a leading sports betting brand in the Canadian market. The move is testament to a growing interest in the Canadian betting market among many of the world's leading iGaming operators. Entain is also applying for an Ontario licence to drive further sustainable growth in this key North American market.
For more monthly M&A updates, trends, and opportunities, SUBSCRIBE to the Exacta Solutions newsletter today.