15 Oct 2021
4 Ways That Malta's New Employment Policy Is Driving Change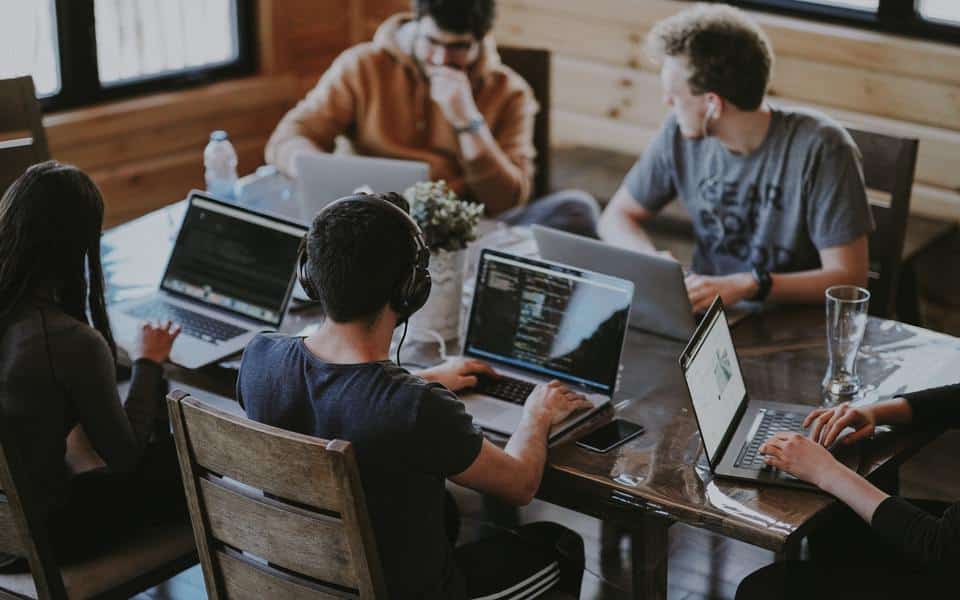 Malta has launched a new national employment policy. The in-depth report investigates the challenges faced by Malta's workforce and maps out several nation-wide projects built on four guiding principles:
Supporting individuals in acquiring the needed and industry-demanded skillsets for tomorrow's world.
Empowering all workers to actively participate in Malta's labour market and to ensure that they can achieve a higher standard of living through employment.
Enabling employers to continue investing in business growth and employment.
Designing institutions of work that are responsive and that level the playing field for all workers to work with dignity.
The Government's vision for employment is based on the premise that work gives not just dignity, but personal enrichment and life satisfaction. It allows individuals to achieve their full potential and to aspire to achieve a higher standard of living through work. As Malta starts a new phase in its economic development, Government is taking a human-centric approach to work and the future of work to ensure that it truly supports individuals and society at large.
Here, we explore four of the key drivers for change that Government is looking to implement across Malta's economy and how these could benefit both employers and employees in the long run.
A greater emphasis on digitalisation and automation
The report notes that since 2010, digitalisation has progressed at such a ramped-up pace that businesses are barely absorbing one set of changes before a new wave of transformational technologies arrives. That said, Malta continues to rank high in terms of digital literacy, ranking 5th out of 28 Member states in the Digital Economy and Society Index.
As Malta's economy has already harnessed the power of technology, it is now focused on ensuring the economy becomes digital to the core. In order for this to materialise, Government is already committing significant budgets of European and national funds in order to equip the local workforce with the skillsets to thrive in tomorrow's digital economy. These incentives include embracing life-long learning; improving social support systems to safeguard those vulnerable to missing out on jobs due to more tasks becoming automated; and supporting the evolution of new forms of work.
A necessity to continue competing for global talent
Global talent has continued to be a key contributor to Malta's labour market over the past decade. In fact, by September 2020, 26.5% of the total Maltese labour force consisted of non-Maltese nationals. This positioned Malta only second to Luxembourg as EU nations with the highest share of qualified foreign workers.
While Malta has until fairly recently retained its status as an attractive host country, Government is concerned that this is being threatened by a slow wage growth and stressors on the quality of life. As such, Government is calling for policy interventions to keep Malta globally competitive post-pandemic in order to continue to attract international talent to drive new industries forward.
No doubt that Malta's established iGaming and emerging FinTech industries have the potential to continue attracting top talent from all across the world. However more needs to be done to improve the quality of life on the island, which seems to be a key factor that is currently resulting in only 30% of foreign workers remaining engaged in the local labour market for more than six years. Furthermore, without the right incentives in place, employers may struggle to continue to improve on wages, benefits, and work-life balance to compete with other leading nations in these sectors.
A concerted effort to enhance quality of jobs
The policy points out that the world of work is transitioning to give a stronger focus on quality of work together with well-being. The report highlights that quality of jobs is being determined by three main elements which are (1) earnings and wages, (2) job security, and (3) the quality of the working environment, which factors in wellbeing at work as well as learning opportunities and career advancement.
Government is looking to empower more of Malta's workforce with opportunities to upskill and become fluent in digital and technological tools. It's also looking to close the gender employment gap and find ways to give the local workforce more stability and security within their jobs.
A growing trend for hybrid working models
Government has seen an irreversible nation-wide shift with regards remote working opportunities since the start of the pandemic. Even as social distancing restrictions have eased with the roll-out of the vaccine, it remains clear that both employers and employees have accepted that working from home has become part of the working world.
While latest research has indicated that this shift towards more flexible working arrangements will potentially cause some disruption, the clamour for hybrid working models is set to remain a growing trend going forward both in Malta and globally. The hybrid model gives workers the ability to split their working week between the office and home. Furthermore, technological advances coupled with the experiences gleaned during the pandemic continue to make working from home a reality in many businesses and industries.
In this regard, Government has highlighted the importance of continual upskilling together with policy guidance on homeworking as important factors that will determine the success of the hybrid model in the long run.
Receive weekly emails packed with our latest vacancies, resource articles, and industry news! Subscribe to the Exacta newsletter today.