28 Jan 2022
The Basics of Online Sportsbook Operators: How Do They Work?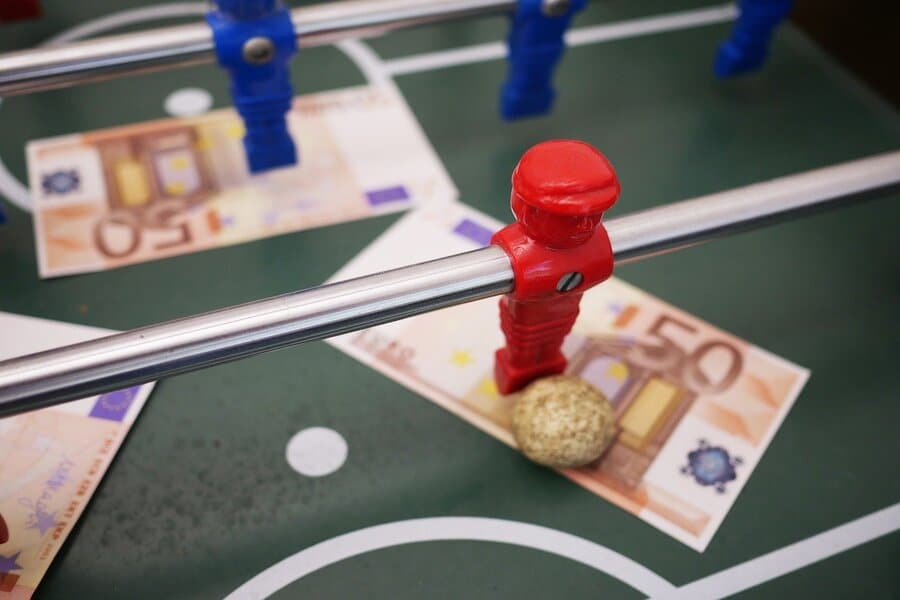 Online sportsbooks make it simple for bettors to place wagers on a vast range of sports taking place all around the world.
Just as with online casinos, online bookies have stolen the thunder of their land-based counterparts over the past 20 years. Now widely available almost everywhere globally, the sports betting industry has largely moved online, offering clients a vast array of betting options 24/7.
Overall, online sportsbooks are less expensive to operate. They do not require brick-and-mortar outlets and can make do with leaner and more specialised teams. However, there's a complex operation behind online sportsbooks, which provides the foundations for a betting brand to offer countless markets and odds, all fluctuating and changing at lightning speed at any given minute.
What is Online Sports Betting?
Betting on sports has been around for a long time. People have wagered on the outcome of races or other sports events for centuries. Whereas before, you would need to approach a bookmaker in person to place your bet, today, this can be completed over a computer or mobile device through an online sportsbook provider.
The basic premise behind sports betting is simple. A bettor places a wager on a predicted outcome that they believe is likely to happen. In a football match, for example, this could simply be which team they believe is going to win the match. If the prediction is wrong, they lose the bet and their wager. If they win the bet, they will get their money back plus a cash reward based on the odds of that bet.
If the odds are 2:1, this means the bettor will win €2 for every €1 they bet. If they place a €10 bet on a team winning the match, and their prediction proves correct, they will walk away with €30 in hand – the €10 they originally placed plus a €20 profit.
Endless variety of markets to bet on
In the past, most people only had access to a few betting markets, which were usually sports events occurring locally. Online sports betting gives people access to sports events happening around the world. This means, wherever they're based, people can bet on football matches in the UK, basketball leagues in the US, horse racing in Japan, eSports leagues taking place in Sweden, and so on. There is quite literally always some sporting event happening around the world at any given moment.
Besides all the regular markets, such as match winners and outrights, there's a plethora of other betting options to choose from in each event. In a football match these could range from the Correct Score or Total Corners to Winning Margin, Draw No Bet, and First Goal Scorer. This opens a wide range of betting opportunities in any given match or sporting event, making betting more dynamic and exciting.
All those extra markets are not there by chance. Bookies on the web have learned to look out for betting opportunities that bettors are looking for. They then create unique bets, tailoring their offer to niche betting markets.
Looking to travel the world with a job in iGaming?

Check out our Top 3 iGaming Hubs that are totally worth emigrating to. 
How Do Online Bookies Calculate Odds?
The odds are the most important part of an online sportsbook. They're essentially a price you can bet on and are determined after an in-depth analysis of a multitude of factors, such as prior form, previous results, expert opinions, and stats. In the modern era of online bookies, these complex odds are generated by specialised computer systems that draw in vast pools of data to create accurate odds on any upcoming events.
Innovations in computer hardware and number-crunching software have made odds making into a very precise science. Traders and bookies analyse dozens of options and sports to correctly predict the price. Once they do, they apply the juice (also known as vig) to round up the final price.
Vig, or How Sportsbooks Make Money
Short for vigorish, and also known as juice, the vig is the amount that online bookies charge for accepting a bet from the punter. This is a percentage number that the bookie takes on all wagers placed on a specific bet or event. Online bookies are out to make a profit, and so they apply a calculated margin in their favour.
It's difficult to see the charged fee with the 'naked eye'. It's built right into moneyline bets or point spreads. For example, if a favourite is listed at -200 and the underdog is +160, the difference is an area of profit for the bookie. As long as the lines are good, bookies will take profit over 1000s of bets.
Of course, the vig is always adjusted on the fly based on how events in a sporting event are unfolding. If too much action is happening on one side of the game, the lines are tweaked to encourage bettors to bet on the other side. This is designed to create balance and more competitive odds, meaning bettors can continue to take advantage of unique betting opportunities right until the closing moments of a sporting event.
Want to receive weekly newsletters packed with our latest industry news, resource articles, and vacancies? Then subscribe to the Exacta newsletter today!