05 Nov 2021
5 Tips To Select The Right Recruitment Agency For You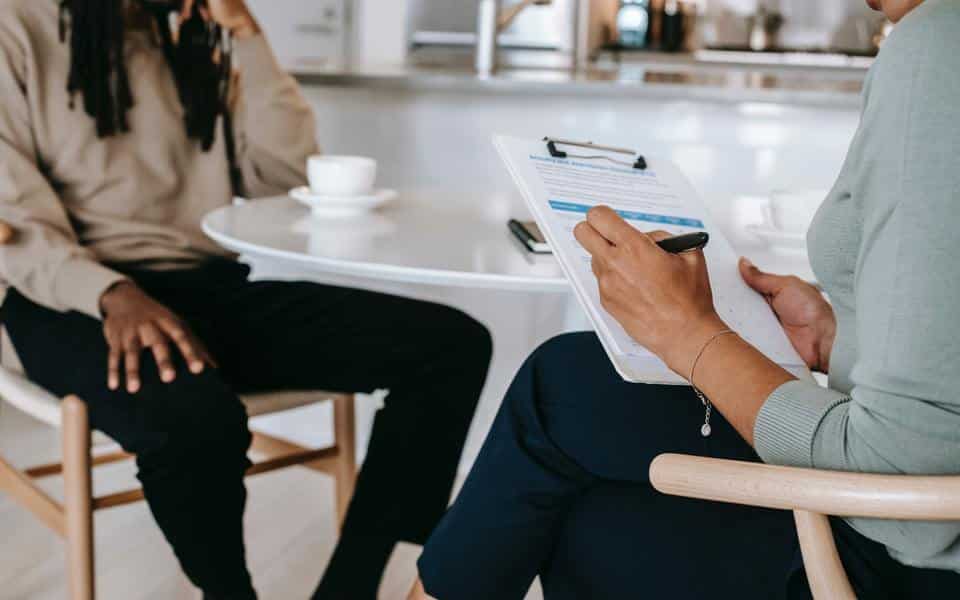 A recruitment agency acts as a middleman between your company and job seekers.
Not every company has the time and resources to dedicate to recruiting new talent. Yet, recruiting the best candidates out there is crucial to the success of any business. Furthermore, as the job market has becoming increasingly competitive, with more companies vying to attract top talent, it has never been more challenging for companies to find suitable candidates with the right skills and experience to match their posts.
That's why more and more companies are turning to professional recruitment agencies to outsource their hiring needs. A recruitment agency will assess the most suitable job seekers for the role on your behalf. This will save you the time and hassle of gathering and screening tons of applications to shortlist the best potential matches.
However, choosing the right agency to work with isn't always as straightforward as it may seem. Here are our top five tips to help you select the right recruitment agency for you.
1. Clarify your hiring needs
When considering working with a recruitment agency, highlight your key reasons for doing so. What are you hoping to achieve through the process? Is it an issue of not having the time or resources to handle recruitment internally? Are you struggling to attract quality talent through your job posts? It's also essential to draw up a list of all the posts you wish to recruit for, including the experience and skills candidates will need to possess.
By clarifying your requirements, you can ensure that the recruitment agency understands the challenges you face. This will help the agency draw up an effective recruitment strategy to help you achieve the results you're looking for.
2. Find an agency that has a proven track record in your industry
Not every recruitment agency is the same. For your company to achieve the optimal results, it's essential to work alongside an agency that has proven experience recruiting in your niche or industry. Recruiters with specialised expertise will be hyper aware of the skills and experience to look out for in the candidates you need. They will also have an established database of potential candidates in place to fast-track the process.
It's also important to differentiate between regular recruiting and C-level headhunting. This notoriously competitive market requires a more strategic, confidential, and sophisticated approach.
Exacta Solutions is a recruitment agency with specialist experience within the iGaming, FinTech, and IT sectors. The agency has also made strides in offering C-level headhunting services, with an experienced team in place who can identify the right talent to fit within your corporate culture.
3. Interview the recruitment agency
Once you've identified a recruitment agency that feels like a good fit, it's time to have a conversation to get to know them better. Any agency worth its salt will be happy to provide you with all the information you require to make an informed decision.
Feel free to ask them questions on their hiring processes and strategies, how their services set them apart from other agencies, who on their team will has specific experience dealing with the types of candidates you are searching for, and what other recruitment-related tasks they can help streamline on your behalf. All this will give you a solid impression of whether the agency can meet your demands.
4. Discuss strategy and expectations
To ensure that your company and the agency are operating on the same wavelength, it's also good to discuss hiring strategies. How will the agency implement a best-practice and effective procedure to target the right talent for your company? A credible agency will be more than happy to explain their processes to reassure you of their confidence to send quality candidates your way.
An experienced agency will also be able to guide you on the types of requirements and benefits today's candidates are looking out for. These can range from salary expectations, company culture promises, and other job-related perks. All this will help you attract even more great talent to your company.
5. Ensure services are within your budget
While it may seem obvious, it's always important to ensure that the agency's services are within your budget. The fees of a recruitment agency typically vary depending on a number of factors, including how many positions you wish to fill, the type of jobs and their seniority, and the expected salary bracket of the position, to name just a few.
Be sure to get in touch with the agency directly to enquire about their services and pricing plans.
As one of Malta's leading recruitment agencies operating in iGaming, FinTech, and IT, Exacta Solutions has you covered for all your recruitment needs. Get in touch with the team today to see how they can help you attract the right job candidates.