26 Nov 2021
6 Super Reasons To Relocate To Malta For An iGaming Job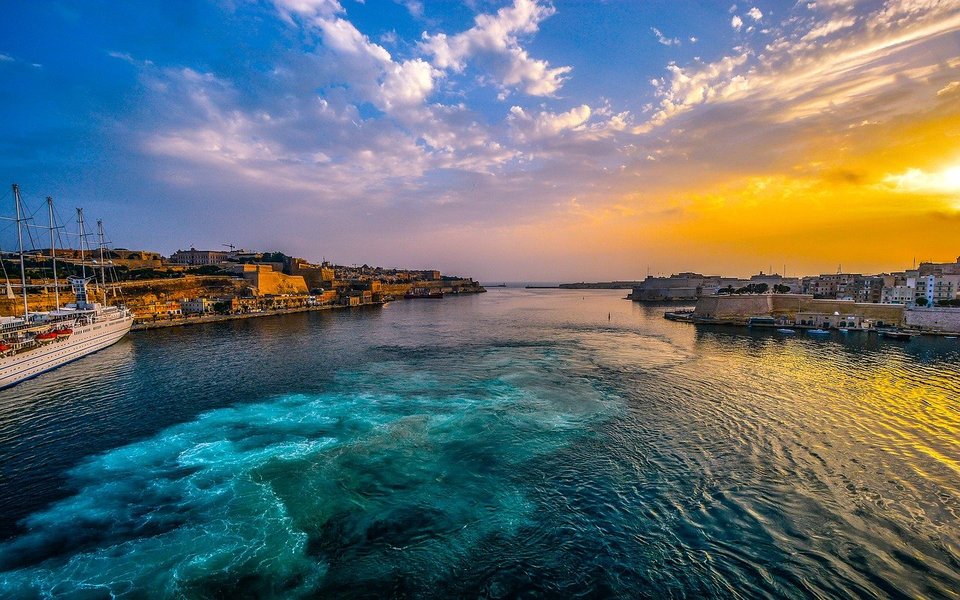 Malta is widely regarded as Europe's leading iGaming hub.
In the middle of the Mediterranean lies a laidback island that has steadily become one of the world's best kept secrets. With a sunny climate and friendly locals, it's no wonder Malta is regularly featured on the Top Expat Destinations lists and has become the island of choice for some of the world's biggest companies.
Over the past 20 years, Malta has invested heavily into its iGaming ecosystem, ensuring the island has steadily become one of the world's leading iGaming hubs. Malta now boasts an established iGaming infrastructure comprised of 100s of world-renowned and up-and-coming betting brands. Every year 1000s of expats come from all over the globe to live and work in Malta's reputable iGaming industry.
If you are considering an iGaming job on the island, here are six fantastic reasons that may sway you to relocate to Malta.
1. Sun, Sun, Sun = Fun, Fun, Fun
The stats don't lie! Most years, Malta enjoys 300+ days of sunshine. That means you'll get to enjoy an extended summer season, with long daylight hours for most of the year. In the summertime, the island really comes to life. There are many gorgeous beaches and bays to enjoy, all within easy reach. There are also plenty of opportunities to enjoy all kinds of outdoor activities, such as water sports, boat parties, scuba diving, parasailing, and more.
Winters are pretty mild here. It's usually warm enough to enjoy getting outdoorsy throughout the "colder" months.
2. Buzzing social scene
Malta has a thriving social scene and nightlife. Living and working around the most popular iGaming towns – Gzira, Ta Xbiex, Sliema, and St Julians – will give you easy access to some of the best restaurants, bars, and nightclubs in Malta, most which stay open till late for most of the year.
The island also boasts a cultural calendar chock-full of unmissable events. Every year, there are many large-scale festivals and parties to look forward to, many of which are hosted by some of the world's biggest promoters, including MTV, Creamfields, BBC Radio 1, and more.
3. Fantastic healthcare system
Malta offers fantastic healthcare services that are free of charge for anyone employed on the island or to EU residents holding a European Health Insurance Card (EHIC). The World Health Organisation has regularly cited Malta's healthcare system among the best in the world. In addition to the island's primary public hospital Mater Dei and its many public clinics, Malta also has two private hospitals, which offer a broad range of services and medical treatments.
4. It's a safe & cosmopolitan island
Maltese people are known for their warm hospitality. English is widely spoken on the island and it's not uncommon for locals to be fluent in a few other European languages, especially Italian. Most people will go out their way to help. Malta has become home to an ever-growing community of expats, many of whom are directly employed in the iGaming sector.
In recent years, the island has also made strides in introducing policies to become more inclusive to people from all walks of life. In fact, Malta is one of the few countries in the world to have made LGBT rights equal at a constitutional level.
5. Plenty of iGaming job opportunities
It's a big decision to relocate to a new country for a job. What if the job doesn't work out? Thankfully, Malta's boasts a stable economy and its iGaming sector continues to grow. Even recent global upsets, such as the COVID-19 pandemic, haven't hurt Malta's economy much when compared to most EU countries. Thanks to a robust iGaming sector, Malta is also home to many professional recruitment agencies, many of which have vast experience helping expats find new jobs on the island.
6. Malta is embracing the hybrid work model
Another great reason to relocate to Malta is that since the pandemic, many companies are increasingly embracing the hybrid work model. Maltese government is actively seeking to promote a healthier work-life balance for residents. Even businesses are realising the benefits of offering remote opportunities to attract top talent. In its recently published Employment Policy, Government highlighted the importance of policy guidance to ensure the success of the hybrid work model in Malta the long run.
Are you an expat looking for an iGaming job in Malta? Reach out to Exacta Solutions. Our specialist recruiters can help you secure your dream iGaming job and provide you with top relocation advice.