04 Feb 2022
How To Build A Stronger Remote Team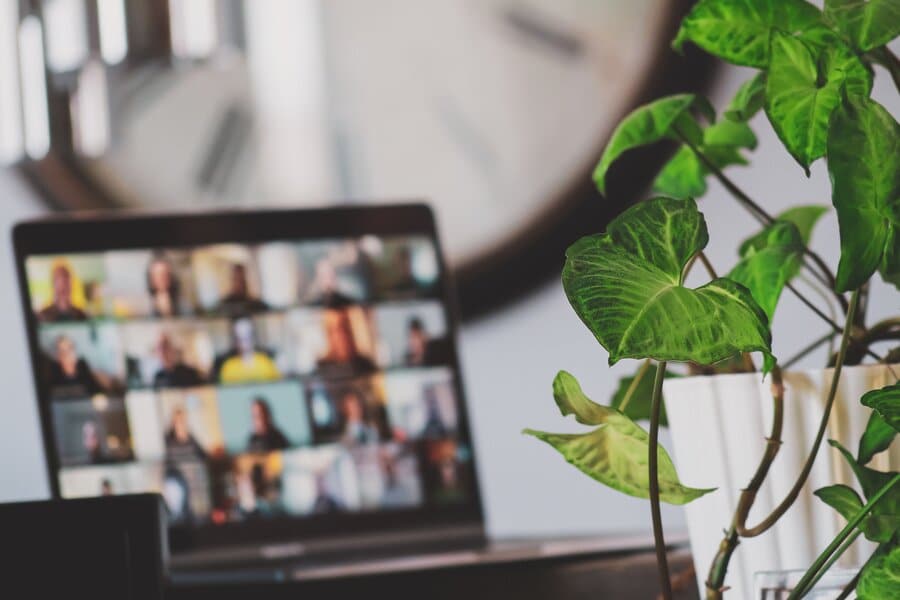 Building a strong remote working culture is all about teamwork and communication.
The rise of remote and hybrid working models has created an urgent need to rethink team building dynamics.
Wherever your team is located, the main goal is to ensure that everyone is fully aligned, engaged, and working collaboratively. In an office, team building evolves organically as colleagues spend time together throughout the working week. Offices allow the opportunity for spontaneous interactions to occur, resulting in a stronger sense of togetherness and belonging.
Remote scenarios can prove more challenging, especially if there isn't an established history behind the team. It falls to the team leader to proactively nurture a more unified team over time. Managers and team leaders are pivotal to this process. Without thoughtful leadership, remote teams will quickly feel disjointed, with colleagues feeling directionless and demoralised as a result.
Here we explore some foundational steps that will set your remote team on the path to success:
1 – Communication is key
Communication is integral to any successful work environment. While in an office, communication happens naturally, in a remote scenario, effective communication needs to be nurtured. Team leaders and managers must establish clear guidelines and channels for communication. This will help everyone in the team stay on the same page and work collaboratively.
Specific communication channels should be designated for different purposes. For example, instant messaging channels such as Skype and Teams can be used for more casual discussions. While online tools such as Slack and Trello can be reserved for sharing ideas and communicating progress on projects.
It is also a good idea for team leaders to schedule in regular morning catchup calls with the entire team. This will keep communication open, ensuring everyone in the team has an opportunity to catch up and work towards the same goals.
2 – Don't forget the personal side
As a leader, it's also wise to connect with your team members on a personal level. In the office, it's easy to spot when someone is feeling a little withdrawn or not themselves. Once communication is only occurring behind a screen, it can be almost impossible to know how your colleagues are doing outside of work. And naturally, events happening in our personal lives can affect our engagement and performance at work.
It's important for employees to know that leaders and managers are there for them in case they need support. Scheduling in semi-regular one-to-one video calls will give leaders the opportunity to check-in with individual members of their team, show that their individual contributions are valued, and get a clearer understanding of how they are doing, both at work and more generally in their personal lives.
This isn't about interfering with personal issues or acting as a therapist. It's simply a polite check-in to show you care – perhaps an employee could do with a few days off, maybe there's an issue which needs to be directed to HR. Ultimately, building stronger relationships with each team member will foster loyalty and trust between the entire team.
Want to boost your remote recruiting strategy?

Then be sure to explore these amazing remote recruitment tips.
3 – Set clear performance expectations
Building a stronger remote team is also about showing individual team members that their input is being valued and acknowledged. In a remote scenario, it can be easy for team members to feel invisible, or as if their contributions are being ignored. That's why it's beneficial to explain to the team how their performance will be measured and tracked.
A good system is to break projects down into individual tasks and deadlines. You can also set up check lists and task cards through various online project management tools. All this will help the team remain focused and on track, giving everyone clear guidelines as to what is expected from them on a daily and weekly basis.
Establishing a performance structure will also set everyone's mind at rest that when the time comes for an annual performance review, leaders will already be familiar with their hard work and specific achievements. This will encourage employees to work harder to secure better opportunities for career progression within the company.
4 – Schedule in team-building activities
Besides traditional work meetings, leaders might want to consider incorporating time for team building events. Schedule in an hour or so for the team to have a drink and chat together about their week. Play a few online games or challenge each other with a quiz.
You could also organise an ongoing online league, giving the team something to look forward to each week. There are plenty of simple browser-based games that are easily accessible to everyone. The important thing here is for the team to wind down, have a laugh, and get to know one another better.
5 – Don't forget off-screen time
One of the most dangerous aspects of remote working is that it can be difficult for people to switch off. Work-related emails and correspondence popping up on laptops and phones while at home can cause employees to feel as if they need to constantly be on work-mode. Ultimately, this will lead to burn-out and severely affect the morale of your team.
As a leader, take a proactive stance towards off-screen time. Encourage colleagues to get out of the house, exercise, and enjoy time away from their devices. Promoting a healthy work-life balance will show your team that you care about their wellbeing and are looking out for their better interests.
Through these simple steps and gestures, leaders can ensure they are creating a more fulfilling company culture for their remote team to benefit from in the long run.
For more employer and HR insights, SUBSCRIBE to the weekly Exacta Solutions newsletter today.