30 Apr 2021
How To Negotiate Your Salary In A Job Interview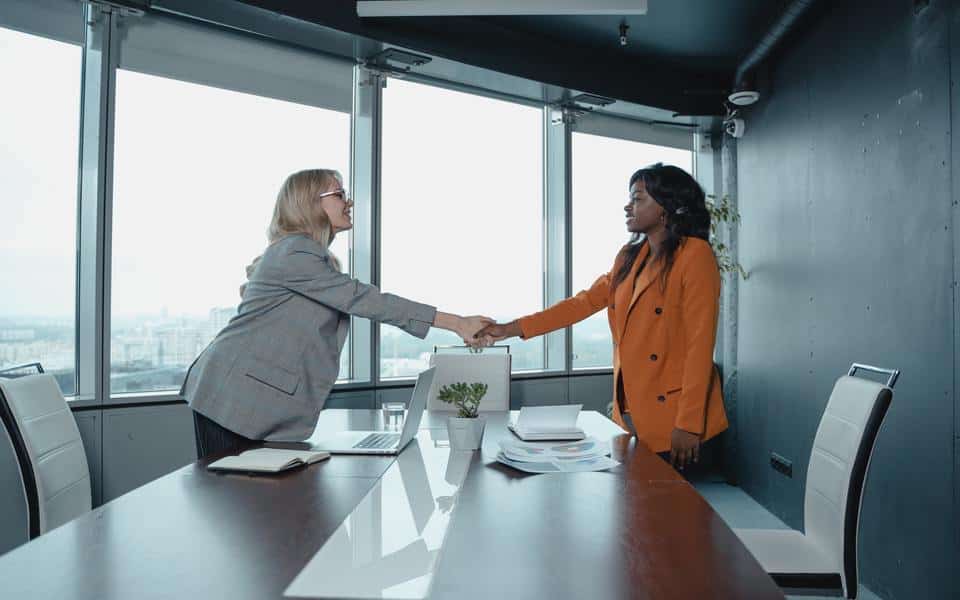 Strike the right balance between firm and flexible during your next salary negotiation.
Salary negotiation can be the most nerve-wracking part of any job interview. We all dream of being offered a no-strings-attached six-figure income, where we're allowed to just get on with our ordinary jobs. But in the real world, no company will part with even a modest yearly salary without considering their return on investment on each employee.
Like most aspects of the job interview, there is an etiquette and art to successful wage negotiation. Here, we'll explore some of the dos and don'ts that will help you secure the salary you deserve.
Do your research on median wages
It's important for candidates to manage their expectations by knowing their worth within the wider job market. Start by doing your research.
Look into how much companies typically pay employees in similar roles, with skills and experience comparable to yours. Find recent salary surveys within your sector. Perhaps you have a close friend or mentor within your line of work. Ask them to guide you on what you can reasonably expect to earn. You could also search other job vacancies which disclose a clear salary bracket in their listings.
Having a solid understanding of typical wages for roles comparable to yours will make it much easier for you to negotiate. You can back up your argument as to why you deserve more if a recruiter offers you far less than the median. On the other hand, if a company surprises you with more than you were expecting, you know you're heading in the right direction.
Don't be shy to discuss salary during the interview
Wage negotiation will always feel slightly awkward to most people. It's not a comfortable situation to be in, especially when securing the job itself is still very much on the line during the interview stages. However, wage negotiation is part and parcel of the recruitment process. Recruiters understand and expect there to be some discussion on salary.
That said, do not bring up salary right off the bat. As much as possible, wait for the recruiter to make the first mention of wages during the interview. If they ask how much you're hoping to earn, you could respond by asking what budget there is for the role. This will give you an indication of what to expect.
If they insist on a number, state your case based on your current earnings and median wages within the sector. Make a clear request for what you hope to earn based on your experience and skills. Most employers will be willing to take your figure into consideration.
Point out your value
Ultimately, your wage is going to be a direct reflection of what you can bring to the table. It's crucial that you are aware of your skills and achievements, so that you can detail these throughout the interview and show your potential employer what you have to offer them.
If you have already contributed tangible benefits to previous employers, which have directly affected their bottom line, be sure to bring these up. There's no surer way to grab an employer's attention than by showing them that you earned (or saved) your previous company a substantial sum.
Recruiters need to come away from an interview understanding what you have to offer. This will make it easier for them to justify your value through their salary offer.
Remain professional
We've all seen some version of a movie where a disgruntled job seeker struts into the interview room demanding an outrageous wage and gets it. Outside of Hollywood, that approach is far less likely to work.
Whatever a recruiter ends up offering you, it's important to remain respectful and professional throughout. Flying into a fury or turning passive aggressive will not get you the salary you want. If you are unhappy with the offer, it's perfectly fine to say so and ask them to reconsider.
Your research will serve you in good stead here. Back up your request with evidence of the typical salary a similar position would offer in your sector. Explain what you would be missing out on by leaving your current role. The way you negotiate will also convey the sort of person you are, and a solid reputation goes a long way in determining whether a candidate is worth investing in.
Consider the bigger picture
An enviable wage certainly makes life easier in many ways, but it isn't the be-all and end-all of a great job. So, do consider all aspects of a role. Weigh up the pros and cons before dismissing any offer based solely on salary.
The final offer may end up being slightly less than you desired. But there could be far more to gain. Is this specific role more likely to be satisfying to you? Will you acquire vital work experience that will increase your chances of taking your career to the next level? Is there the potential to re-negotiate your salary once your probation period is up? Maybe the employer is willing to throw in additional perks in lieu of money—flexi time, remote working opportunities, sponsoring an educational course for you to upskill. Such fringe benefits may be of more value to you in the long run.
As seasoned recruiters within the iGaming, FinTech and IT sectors, Exacta Solutions can answer any of your salary negotiation questions. Contact us now to discuss your dream job offer.