11 Mar 2022
Women In iGaming & 6 Ways Companies Can Attract Female Talent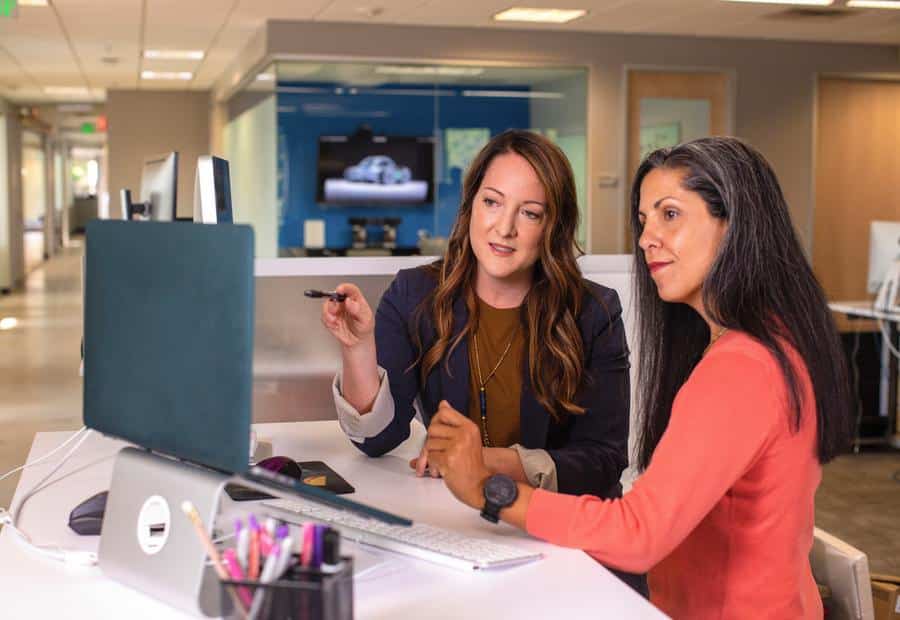 Exploring ways to take representation of women in iGaming to better levels.
Despite great strides having been made in recent years, women remain significantly underrepresented within various facets of the iGaming industry. Since 2017, the All-In Diversity Project has been monitoring the global gambling industry in terms of its progress in diversity, inclusion, and workplace equality. Their All-Index annual report provides in-depth analysis on gender equality at all levels within the industry.
The good news is that at entry level, gender equality is relatively even in iGaming, with a 48%-52% difference between female and male employees respectively. However, the gap begins to open up at the lower management level, including team leader and supervisor roles. Here the percentage of females falls to 35%, climbing back up slightly to just under 40% at a more senior managerial level. Furthermore, males currently account for over 70% of C-level roles and over 80% of CEO roles.
This problem is further exacerbated with regards to pay, with women being paid less than their male counterparts in almost every salary band. This indicates clear levels of unconscious bias when it comes to offering women fair pay. Despite women taking on jobs with the same amount of responsibility as men, they continue to be underpaid within most roles and departments.
All in all, it's evident that more still needs to be done to bridge the gender divide in the iGaming industry.
6 Tips To Attract & Retain Female Talent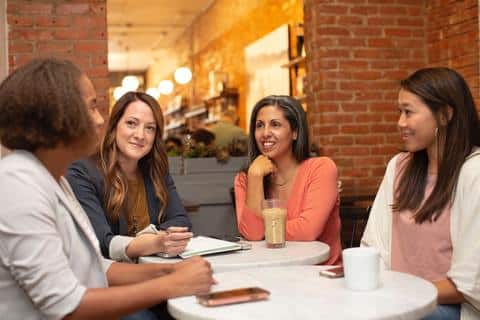 If your company is serious about attracting and retaining female talent, there are various steps to take to create a more inclusive and diverse workplace.
1. Put women in leadership roles
A tell-tale sign that your company might not be inclusive of female talent is if no women occupy senior level roles. If your managerial roles are dominated by men, then female candidates are less likely to believe they have an opportunity to pursue a fulfilling, long-term career journey with your company. This isn't an exercise in box ticking. By implementing rigorous recruitment strategies at senior and C-level stages, your recruitment team is bound to pinpoint great female talent that fits your company culture and showcases how you are an equal opportunity employer.
2. Offer equal pay opportunities
Even when companies do hire a strong female workforce, evidence suggests that gender wage gaps still exist and are often factors that determine whether female employees choose to stay within a job. That's why it's essential to offer holistic and fair compensation packages. As much as possible, be transparent about the salaries you are offering your employees. This will enable female candidates to better understand how you are actively addressing disparities in pay between men and women.
3. Provide structured paths for career growth
If female leaders continue to remain underrepresented within your company, it's important to established structured paths for women to rise through the ranks so they can take on roles of greater responsibility. For example, mentorship programmes are a great way to provide promising female employees with opportunities to shadow and learn from your established leaders. This will provide the necessary training for more women to take on leadership positions within your company.
4. Share stories of women succeeding in your company
If you wish to attract more female candidates to apply for roles with your company, then be vocal about the female success stories within your organisation. Whether it's posting social media stories, video featurettes, or blogs on your recruitment site, championing your female talent is an effective method to highlight your inclusion policies. Reports from PwC have shown that when considering a potential employer 61% of women look at the diversity of the leadership team, 67% on whether they have positive role models similar to them, and 56% on whether the organisation publicly shares its progress on diversity. By showing the women working in your organisation on your websites and social media pages, you'll have a greater chance to attract a higher level of female talent.
5. Invite female employees to contribute to the company culture
A sure-fire way to shape a company culture that is truly inclusive of women is to invite female employees to contribute to workplace policies. Allow women to voice their concerns and the challenges they face so that the company can better address their needs. This will allow your female employees to feel included in the conversation and represented.
6. Offer generous paternity leave
One of the biggest stumbling blocks for women in the workplace is they are often overlooked for promotions and career progression opportunities due to the possibility of them taking maternity leave at some point in their career. However, if men were given the opportunity to shoulder more responsibility after the birth of their child, this would give women greater control over how they divide their time between their children and their career. While paternity leave is ultimately a benefit for men, it is key to promoting gender equality and women's economic empowerment.
Receive more iGaming industry insights direct to your inbox by subscribing to the Exacta Solutions newsletter today.