25 Mar 2022
5 Powerful Tactics to Counter Employee Retention Strategies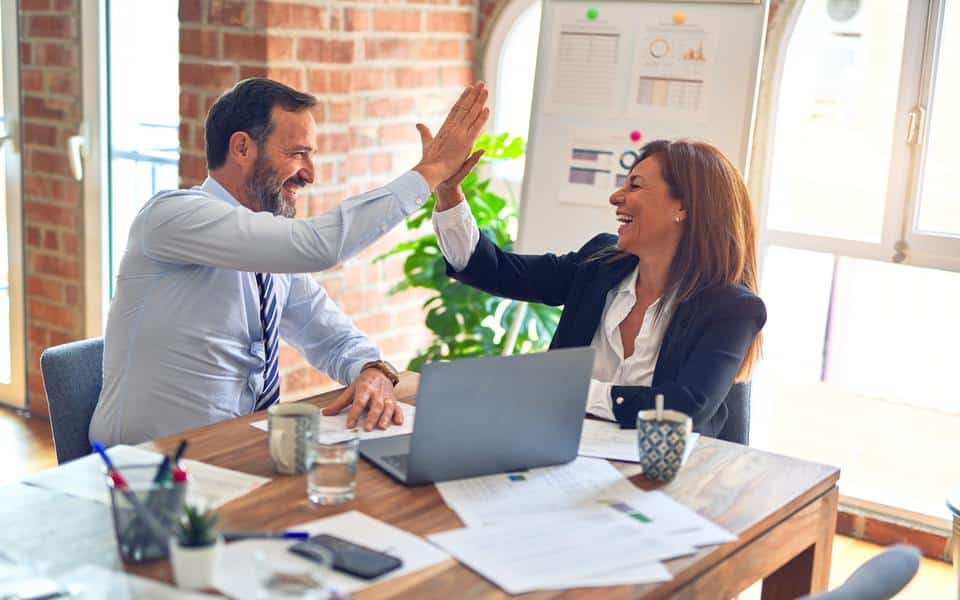 With a limited amount of truly exceptional talent available in the market, employers must implement clever tactics to overcome proven retention strategies.
Recruitment and retention are playing an increasingly pivotal role in an employer's success. Over the past decade, more companies have cottoned on to how beneficial it is to invest in retention models that keep their top talent satisfied and loyal. Some companies will reward their best employees with substantial End of Year bonuses and stock options that keep them invested in the company. And when talent feels comfortable, appreciated, and secure in their job, they are less likely to leave their employer to work for a competitor.
This has created a need for employers to be more tactical in their recruitment strategies. With a limited amount of high-performing talent available in the market, employers must compete to find clever ways to counter employee retention strategies.
Here are five proven tactics to consider when you're looking to attract the best talent in the market to your company.
1. Provide above-market salaries
One of the top reasons employees leave their jobs is because they feel they deserve a better salary. By offering above-market salaries, your company has a greater chance of attracting talent from companies who may not be in a position to offer higher wages. That's why it's a good idea to stay on top of salary trends. This will give you a greater insight into the market and enable you to design highly competitive wage packages that exceed candidate expectations.
2. Offer attractive sign-on bonuses
Another great way to attract top talent to your company is to offer a sign-on bonus over and above an attractive salary package. Sign-on bonuses are financial incentives that can be offered as a one-time, lump sum payment when a candidate agrees to join your company. It's an act of good faith that shows candidates you truly believe in their talent and want to significantly improve your initial employment offer. As many in-demand candidates will garner a lot of attention from top employers, a sign-on bonus is a great tactic to win them away from their current employers and the competition.
Is your company losing top talent to competitors?

Explore 7 easy-to-fix mistakes to improve your retention strategy.
3. Design a holistic & attractive benefits programme
Financial incentives are powerful tools to attract talent. But they aren't everything. Today, many candidates are increasingly looking for companies that will get them excited to come to work every day. This is why benefits programmes are an essential part of your recruitment strategy. To really up the ante, it's worth having a brainstorming session to pinpoint benefits that will be of value to your candidates. Most companies already offer benefits such as fitness and wellbeing budgets and free food at the office. Think of ways to offer benefits that set your company apart and which show candidates you truly have their best interests at heart. Holiday, home office, and personal development budgets are just some of the highly attractive options you may wish to consider.
4. Offer flexible working conditions for a better work-life balance
Flexibility in the workplace has become a must. More and more candidates are looking to join companies that promote a healthy work-life balance, where they feel they have sufficient time to dedicate to their jobs without sacrificing their personal life. One way to attract talent away from competitors is to provide flexible hours and hybrid work opportunities. Ultimately, these working conditions are an act of good faith that shows candidates that you don't believe in patrolling their performance every hour of the day in the office so long as they can demonstrate an ability to get the job done to a high standard.
5. Explore career advancement opportunities with top talent
Driven and talented candidates get restless because they set high bars for their ambitions. If their current company cannot offer them sufficient opportunities to progress in their career, they are likely to look elsewhere for such opportunities. That's why it's essential that you actively demonstrate how you help your employees rise through the ranks to reach positions of greater responsibility. This can be achieved through your careers platforms or social media channels.
When you speak to top candidates, make it a point to discuss their long-term goals. What is it that they want to achieve over the next four or five years? This will give you a greater insight into how to design a job offer that puts them on the right track to achieving their objectives. Ultimately, this demonstrates your belief in their abilities and a willingness to provide them with a brighter future with your company.
For the latest recruitment strategies, retention insights, and salary trends, SUBSCRIBE to the Exacta Solutions newsletter today.