09 Feb 2022
7 Easy-To-Fix Mistakes That Are Costing You Top Talent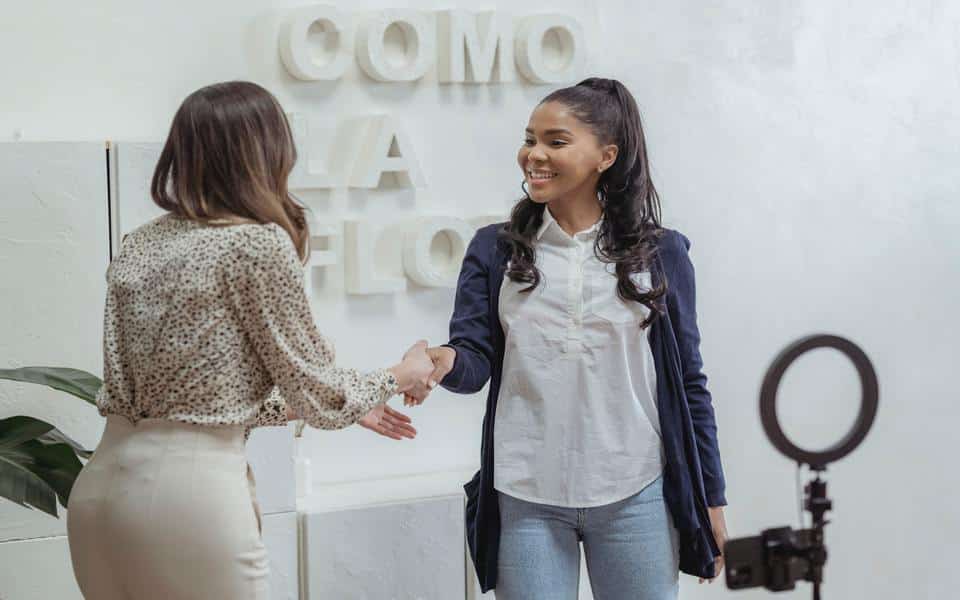 Hiring top talent requires a holistic recruitment strategy that's designed for success.
Does it always feel as if you're missing out on quality candidates? This is likely due to a poorly executed recruitment strategy that begins from before you even write your job ad.
In today's competitive job market, candidates are increasingly looking to join companies that are sending out the right signals. With so many companies working hard to create compelling work environments and fantastic opportunities for their employees, it is essential that you implement a holistic recruitment strategy that catches the imagination of today's job seekers.
Here are seven common mistakes that could be costing your company top talent.
1 – Ineffective employer branding
Your employer branding is essential to attract top talent. Think of it as your calling card to entice the best applicants to want to work with your company. Put yourself in a candidate's shoes. When they look at your website or careers page, what message are they getting? Does working for your company come across as engaging and exciting or boring and unstimulating? What opportunities and benefits are you offering? Who are the people and mentors they can learn from in your business? By creating a clear and compelling employer brand you can ensure a better quality of candidate will apply to your job postings.
EXTRA TIPS: How to improve your employer brand
2 – Generic job posts
Your job post or ad will immediately tell a candidate a lot about your company. And in today's competitive job market, candidates are less likely to be attracted by job posts that sound overly corporate and faceless. Candidates want to get a sense of your company's personality and the type of people working there. Worse yet are job posts that are listing incorrect information or sound as if they do not know what they are looking for. Tell-tale signs of this are listing niche skills that fall outside the job role or expecting graduates to possess unreasonable years of experience.
EXTRA TIPS: How to write effective job posts.
3 – Looking in the wrong places
Posting job ads anywhere and everywhere is no guarantee you'll attract the right talent. It is much better to analyse and use a select few channels that work best for your company. Find specialist job sites that are popular with the quality of job seeker you are looking for. Be creative by posting job ads on social media platforms that appeal to your ideal candidate e.g., a Tik Tok based job ad if you're looking for younger Gen Z types. You need to discover ways to reach your ideal candidates most effectively.
4 – Not delivering a compelling interview experience
Many companies forget that an interview is a two-way process. Candidates will be assessing the company just as much as the recruiter is assessing them. One sure-fire way to lose top talent is to deliver a bad interview experience. Did you leave a candidate waiting too long? Were the interviewers unprepared or rude? Did they seem preoccupied with their phone or an incoming email? Creating an enjoyable and fair interview experience will ensure talented candidates are more likely to accept an eventual offer.
EXTRA TIPS: Explore our Top 10 Do's & Don'ts of conducting an interview.
5 – Being too idealistic about top talent
In an ideal world, each hire you make will be a perfect candidate. But, in reality, there is no such thing as perfect. And being too picky in your search is sure to delay the recruitment process, giving top talent the time to find a company that recognises their potential. That's why it's important to establish what is absolutely crucial for the role and which qualities are simply nice to have.
6 – Taking too long to make an offer
The very best candidates do not stay on the job market for long. There are plenty of other companies looking to entice top talent to join their team. That's why you need to act fast. Once you've established a candidate is a great fit for your company, make an attractive offer as soon as possible. This will demonstrate that you truly valued their efforts throughout the interview process and are excited about what they can bring to the table.
7 – Not using a recruitment agency
Not every company has the human resources or time to devote to their recruitment strategy. This makes it more likely for you to lose out on top talent. But there's a simple solution. You can outsource all your hiring needs to a professional recruitment agency. A professional recruitment agency will work alongside your company to create your ideal candidate profile. They will then designed a tailored strategy geared to attract the best candidates to the role.
As one of Malta's leading recruitment agencies operating in iGaming, FinTech, and IT, Exacta Solutions has the resources, contacts, and know-how to streamline your recruitment strategy and ensure you are attracting the best candidates.
Get in touch with us today to see how we can help you find top talent to join your business.