23 Jul 2021
Top 10 Do's & Don'ts of Conducting a Job Interview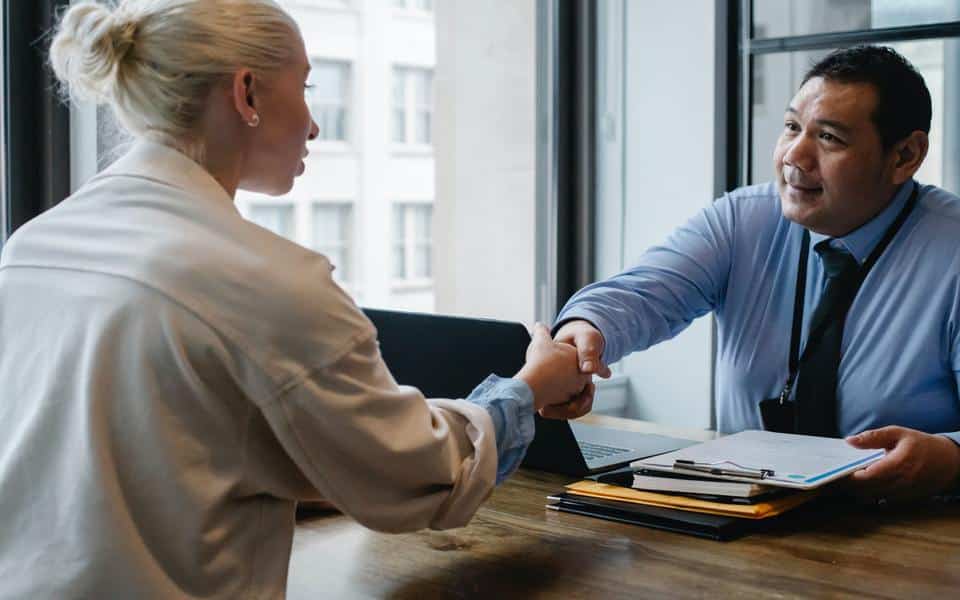 It's essential for recruiters to thoroughly prepare for their interviews in order to create an efficient and effective recruitment process that nets top talent and avoids bad hires.
There are essentially two main objectives a recruiter has to achieve during a job interview. Firstly, you need to obtain information that determines whether a candidate is a good fit. Secondly, it is your job to entice candidates about working for your company to help them make a decision on whether to accept a job offer, if one is made. Everything you do and say during the interview process will send the right or wrong signals to candidates, so it's important to be well-prepared on all fronts.
The interview process can be incredibly stressful and it's easy for recruiters to overlook important steps that ensure everything runs smoothly. Thankfully, our team of recruitment specialists is here to make things simple and easy for you.
Here are our essential do's and don'ts for conducting a successful job interview.
1. Do your homework
Just as you'd hope candidates have researched your company and its key areas of business, interviewers should equally be doing their homework on candidates. Make sure to review candidate CVs and cover letters thoroughly. You don't want to be asking them questions they have already provided answers to. Also, having a solid understanding of who you are about to interview will allow you to better prepare questions and tasks accordingly. It will also show the candidate that you have taken the time to get to know who they are and what they have to offer. It's a gesture that will surely be appreciated and make candidates feel more at ease.
2. Don't allow job interviews to overlap
As much as possible, try not to overschedule interviews. It's always an awkward situation when you're escorting one candidate out and there's another waiting to enter. Every candidate is aware they are one of many being interviewed for the position. At the same time, you need to give the impression that each candidate isn't just another number walking through your doors. This is especially important to consider when recruiting for more senior roles. So, leave an appropriate amount of time in between each interview slot. This will give you time to reflect and take notes on the previous interview, and allow you to prepare and recalibrate for the next one.
3. Do establish what you are looking for in a candidate
It's important to establish exactly what you are looking for in a candidate. Otherwise, it will be incredibly difficult to narrow down your search and compile a strong shortlist that has the potential to fulfil your company's business needs. Before the interview stages, HR should sit down with managers and team leaders to understand the skills, traits, and experience that is essential for the role. Use this list to formulate relevant questions that will indicate whether a candidate is truly right for the role. This groundwork will also allow you to be better prepared for any questions candidates may have about the nitty gritty of the job.
4. Don't show up late
Make it a point to be ready to greet your candidates on the agreed-upon time. Things crop up at work and it can be too easy to lose track of time. But you don't want to arrive in the interview room looking harried and flustered. Think of the message this is sending to your candidates. It's telling them that this is a hectic workplace, an office where they might be constantly rushed off their feet and unable to allocate proper time to their job should they be hired. It could potentially set off alarm bells before you've even sat down to talk about the role.
5. Do ask the right questions
Make sure to prepare your questions in advance, and write them down. A clearly structured interview will ensure you won't be floundering for questions, which could lead to you winding up the interview after a worryingly short amount of time. This will leave candidates feeling confused and as if you have just wasted their time. Furthermore, you don't want to suddenly remember that you forgot to ask an important question once the candidate has left. Have a handy list of questions at your side, take notes, and tick them off.
It's also essential to ask the right questions. It's easy enough to pose general questions on a candidate's background and temperament. But if there is any particular information you need that's highly specific to the role, make a note and be sure to ask. For example, if a candidate's CV says they have experience with certain software or online platforms, prepare some related questions in advance which they should be able to easily answer.
6. Don't bring anything distracting into the job interview
Before entering the interview, be sure to switch your phone off and silence any email, chat, or calendar notifications on your laptop, if you're bringing it along. Better yet, don't bring any phones or laptops into the interview room. It's highly unprofessional if you're needlessly interrupted and will make you appear uninterested if your attention suddenly turns to something else. Give your interviewee your full and undivided attention. You are here to determine whether they are a good fit for your business, so give candidates the focus they deserve.
7. Do sell the position
While you certainly don't want to be overselling the position and overpromising on benefits, it's important for recruiters to sell the role to candidates. What makes working with your company an enticing opportunity over all the other employers out there? Talk about the benefits and culture of your company, any opportunities for personal growth, and any exciting projects on the horizon.
8. Don't believe everything you read in a CV
There's no need to be overly paranoid about candidates, but it's certainly unwise to take everything listed in a CV or cover letter at face value. It is very easy for candidates to inflate facts and achievements. They are looking to impress you and stand out, after all. It is your responsibility to determine the facts in an interview. Ask candidates for specific details about previous roles and projects, and get them to expand on their responsibilities wherever possible.
9. Don't avoid talking about money
Candidates will understandably be interested in the salary for the role, particularly if this is not listed in the job post. If they ask about money, be sure to have an appropriate reply prepared in advance. You do not need to commit to a final figure, but you should be able to provide a clear salary bracket that the company has budgeted for. You can mention that the final offer will be based on the chosen candidate's experience, but it's unfair to skirt around the question entirely, especially as the salary will most definitely influence a candidate's desire to pursue the role further.
10. Do provide next steps and follow up
Once you've wrapped up the questioning, be sure to provide information on next steps and give a timeframe for when they should expect to hear from you next. Also, invite candidates to reach out should they have any supplementary questions which crop up in the interim. Always follow up, and even if you decide to not pursue a candidate any further, be sure to provide them with a polite email thanking them for their time.
For tailored advice on how to improve your recruitment process, contact Exacta Solutions today.