14 Jan 2022
iGaming Jobs Spotlight: Tech Roles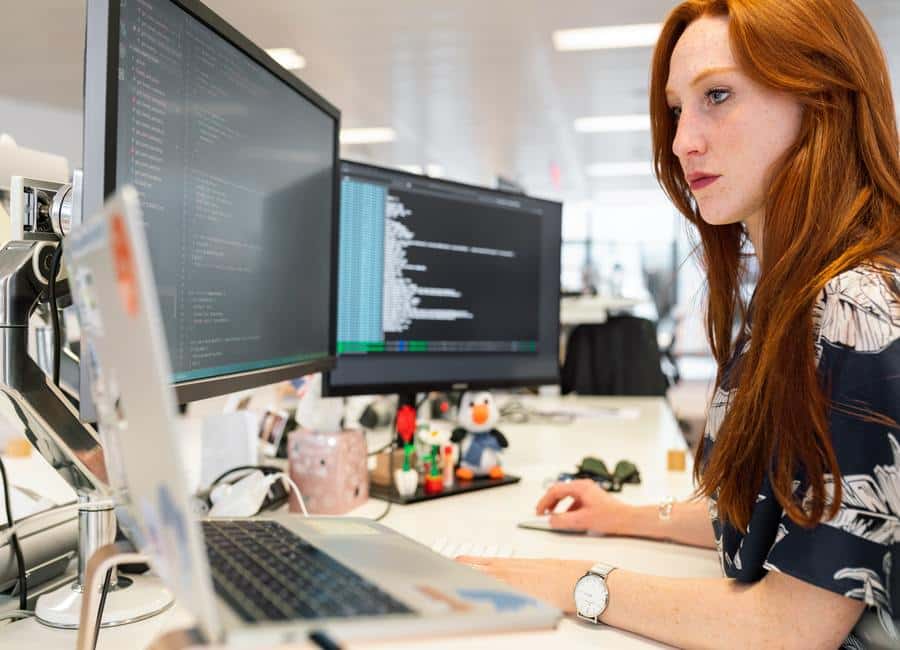 This month we investigate the various roles available in iGaming tech departments.
Technology departments are arguably the most significant department within any iGaming company. After all, even if a gaming brand has the greatest products and the best offers, it doesn't mean much if clients can't access the website and services online. An iGaming company's IT teams are responsible for bringing the company's vision to life. They develop, test, optimise, and launch engaging online casinos, sportsbooks, and other iGaming products for clients to enjoy through various devices and for the business to drive revenue.
The scope of technology in iGaming is vast. It covers everything from the inhouse systems all departments use to carry out their daily duties to data security, product development, and the adoption of new technologies to ensure the company remains up to date with all the latest IT trends. This also means that IT departments tend to grow over time to reflect growing demand for specialist skills.
The IT landscape in iGaming evolves at a fast pace. As such, iGaming companies are on the constant lookout for talented and highly skilled IT and computer programming personnel to strengthen all aspects of their products and services.
Types of iGaming Tech Roles
Discover some of the most popular iGaming tech roles commonly recruited for at all levels.
Front-End Developer – As the name implies, front-end developers oversee the aspects of online services and systems that clients experience through their browsers or mobile apps. As such, they are responsible for the look, feel, and design of online casinos and sporstbooks. Whether being accessed through a website or on mobile devices, they ensure the online experience is running optimally and is providing an intuitive and engaging experience for clients to enjoy. Each iGaming company will require front-end developers who are fluent in a preferred programming language, such as Javascript, CSS, and HTML.
QA Engineer – Quality Assurance (QA) Engineers are responsible for overseeing product and software testing within the company. They need to possess insightful knowledge in computer science and IT to identify system and product faults, develop test strategies, draw up test documents, and implement effective troubleshooting procedures. A skilled QA Engineer will ensure the smooth and successful deployment of an iGaming company's products into the market.
Are you considering a career in iGaming?
DevOps Engineers – The DevOps department acts as a bridge between development and operations. They will need to require generalist knowledge on a wide range of IT related fields, including infrastructure, coding, system administration, security, and software toolchains. The Head of DevOps oversees deployment and management of systems and hardware across the entire organisation. They need to take a proactive role to find better solutions to tackle various IT-related tasks. As such, they need to be excellent collaborators to ensure there is minimal disruption and confusion when changes are being implemented and new systems installed.
Chief Technical Officer – The CTO role is one of the most critical within an iGaming company. They are responsible for leading the way forward regards all things IT. They're duties will cover everything from overseeing on-premises systems are fully stable and secure, to ensuring customer-facing services and products are engaging and intuitive to use. They are also in charge of protecting all company data from potential cyberattacks and data breaches. Ultimately, the CTO is responsible for ensuring all aspects of the company's tech are in line with its business needs.
What core skills do you need for a tech career in iGaming?
There are many specialist skills candidates will need to possess depending on the role they are applying for. Generally speaking, IT personnel should demonstrate many of the following qualities:
A genuine passion for technology and computer systems
Strong analytical and problem-solving skills
Strategic thinking skills
Working knowledge of coding languages and frameworks
Knowledge of front-end and back-end development and the roles they play
Knowledge of IT architecture design
Understanding of mobile devices and new tech entering the market
Understanding of browser and device compatibility
Experience in deploying and maintaining mobile applications and web services
Solid understanding of gambling products and services
How do I secure an IT job in iGaming?
While previous iGaming experience is always welcomed, companies are usually willing to recruit talented IT personnel, such as front-end and back-end developers, so long as they can prove their skills and knowledge, regardless of the industry they are coming from. As such, these lower-level roles offer a great opportunity for candidates to break into the iGaming industry, while still offering attractive salary packages.
Senior IT jobs usually require extensive and proven experience working within iGaming tech departments over several years. Because of the level of responsibility and specialist experience required, IT-related head of department and C-level roles are known to fetch some of the highest salary packages within the industry.
At Exacta Solutions, we recruit for leading iGaming brands operating in Malta and other popular global territories. Explore our open IT and tech related roles on our Vacancy page and apply today.