18 Apr 2022
8 Popular Perks & Benefits Leading iGaming Companies Offer Their People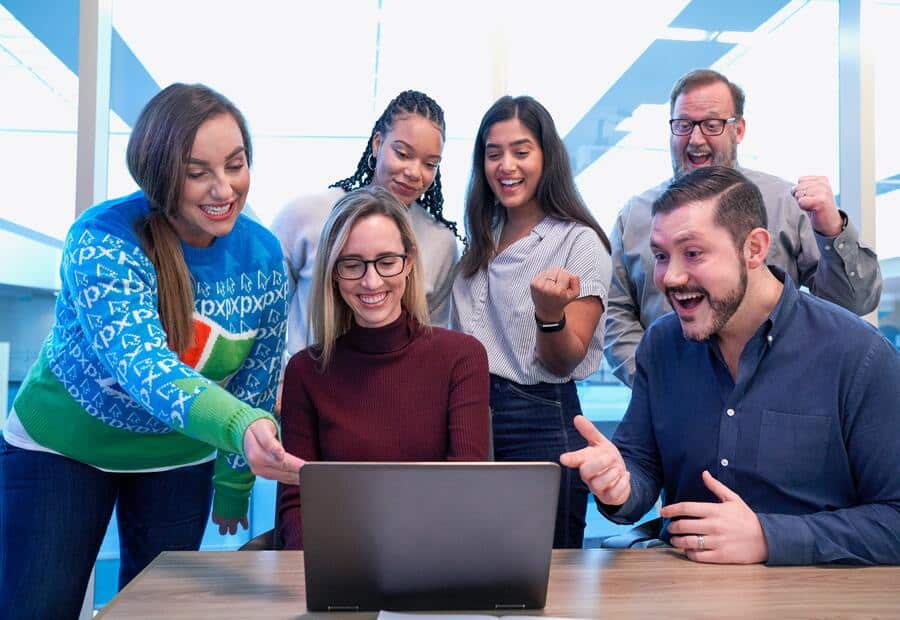 Leading iGaming companies recognise that top talent deserves the very best benefits and perks
In addition to some of the most highly competitive salary packages in any sector, the iGaming industry has become renowned for all the amazing perks and benefits that come with the job. Over the past two decades, many leading iGaming companies have worked hard to design holistic benefits packages that help their workers enjoy an optimal work-life balance with plenty of opportunities to have fun, gain greater control over their working life, learn new skills, and progress their career.
In fact, candidates are increasingly looking out for what unique benefits iGaming companies offer. The right benefits package can make all the difference when top talent is deciding on a job offer.
If you are new to the industry, or simply want to see what leading iGaming employers are offering their talent, here are 8 top perks and benefits candidates can look forward to when they take on an iGaming job.
1. Flexible working hours
Most companies have realised that there are rarely any major benefits from enforcing employees to work strict, to-the-minute working hours. Everyone has a life outside of work. Sometimes errands can only be completed throughout the day. Other times emergencies crop up that require immediate attention. Whatever the situation, employees want to know they have the autonomy to make responsible decisions on how they dedicate their time, without ever feeling as if their job is on the line just because they arrive to work 30 minutes late or need to clock out for a bit.
Today, most iGaming companies offer flexible working hours as a standard. And it's a benefit that candidates actively look out for when looking to join a company. In fact, research has shown that 60% of workers say flexitime makes them both more productive and engaged when they are in the office. While among parents, 84% consider work flexibility the most important factor in a job.
2. Hybrid working opportunities
Remote working became the norm during the height of the pandemic. However, now that social distancing measures have eased, many leading iGaming companies are opting for a happy medium between working from home and at the office through hybrid models. Hybrid work has proved immensely popular among many leading iGaming companies. By splitting the working week between the home and the office, employees enjoy greater freedom and flexibility around where they work, while having ample opportunity to check in with their colleagues and work together as a team in person.
3. Generous parental leave
Parental leave has always been something of a sore issue among employers. However, today, attitudes are changing as more employers realise they stand more to gain in the long run when they provide their employees with generous parental leave. By providing adequate maternity and paternity leave, employers gain increased loyalty and appreciation from their parent workers. Furthermore, these employees are more likely to repay the company with superior productivity and longer years of service.
Generous parental leave is a benefit that the iGaming industry has really pushed forward in recent years. More iGaming companies are offering both mothers and fathers paid leave and extended time to dedicate to the care and upbringing of their young children.
4. Career progression
One of the biggest benefits of working within the iGaming industry is that it offers young talent the opportunity to fast-track their careers. That's because many online gaming companies actively promote from within and want to see their best talent rise through the ranks to take on greater levels of responsibility within their organisation. The iGaming industry has become renowned for its career progression opportunities. In fact, many candidates actively look to break into the industry because they know, when compared to other sectors, their efforts on the job are more likely to be rewarded with promotions, increased salaries, and better job satisfaction.
Seeking a career in the iGaming industry?
5. More opportunities for self-development
Arguably, one of the key factors why quick career progression has become an iGaming norm is because many betting companies love to invest in their people. Whether it's offering funding for further education or providing in-house training for employees to upskill, employees know that when they join an iGaming company they will be supported and encouraged to learn new skills, pursue their interests, and fulfil their potential.
6. Health insurance & wellbeing benefits
Health insurance and wellbeing budgets have been a standard benefit among iGaming companies for many years now. Many companies recognise that their people work best when they're happy and healthy, both physically and mentally. That's why most iGaming companies provide their employees with health insurance plans. Funding to cover gym and fitness memberships is another benefit that's usually offered as part of the job.
In recent years, some iGaming companies have also started to organise free fitness classes, like yoga and Pilates sessions, for their teams within their working week. Many companies also subsidise freshly prepared and healthy breakfasts and lunches to all their employees several times a week.
7. Excellent relocation opportunities
iGaming has always been a global industry. And in recent years, globalisation of the industry has shown no signs of slowing down as more international markets are opening their doors to online casino and sportsbook operators. Now, many established brands are looking to take advantage of the new business opportunities offered in markets such as Northern America, LatAm, and Asia among others. This has given many iGaming employees the opportunity to easily relocate to exciting countries as they join teams within different branches of their company's global operations. For people who love to travel and experience different and diverse cultures, this is a dream benefit that very few industries can compete with.
8. Company get-togethers & amazing events
Another major benefit of working with an iGaming company is that most offer inclusive, fun company cultures that promote a "work hard, play hard" ethos. Not only do many iGaming companies offer their teams plenty of opportunities to unwind together with regular beer Fridays and holiday events, but many like to organise special team-building vacations and unmissable leisure experiences. All in all, candidates can look forward to joining a workplace that champions a better work-life balance in all aspects of the job.
Do you want to enjoy all these amazing perks and benefits with a dream iGaming job? Exacta Solutions can help you! Explore our OPEN VACANCIES and get in touch with our team today to kickstart your iGaming career.